Better Call Saul's Rhea Seehorn Has Fans Seriously Worried About Kim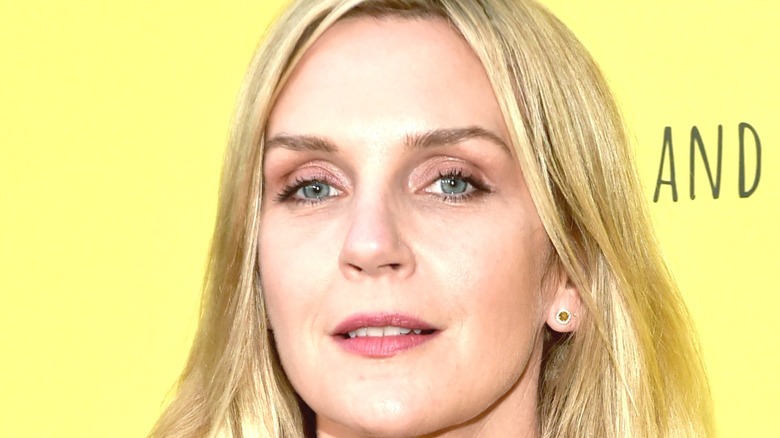 Alberto E. Rodriguez/Getty
Fans of "Better Call Saul" — the ultra-successful prequel to "Breaking Bad" — are eagerly awaiting the show's sixth and final season, which is slated to premiere sometime in early 2022 (via Collider). The series follows "Breaking Bad" characters Saul Goodman, aka Jimmy McGill (Bob Odenkirk) and Mike Ehrmantraut (Jonathan Banks) in the five years leading up to the events of its predecessor show. One of the other leading characters is Kim Wexler (Rhea Seehorn), a talented lawyer, who also happens to be Jimmy's romantic partner.
In the earlier seasons, Kim and Jimmy are often at odds over Jimmy's legal tactics, which often include conning his way to the results that he wants. Kim, on the other hand, represents a much less ambiguous morality and often shows disapproval at Jimmy's ways — at least until Season 5.
In the most recent season, we see Kim turn a blind eye to Jimmy's illegal activity — the two even get married so that she wouldn't have to testify against him if he were to get caught. She also starts adapting to Jimmy's way of life, reveling in the idea of taking down her former boss Howard Hamlin (Patrick Fabian). This trajectory likely doesn't bode well for Kim's future — since she doesn't appear in "Breaking Bad," she's one of the few main characters whose fate isn't known. And recent tweets from actor Rhea Seehorn have fans worried about what might happen to Kim.
Seehorn calls Season 6 'devastating'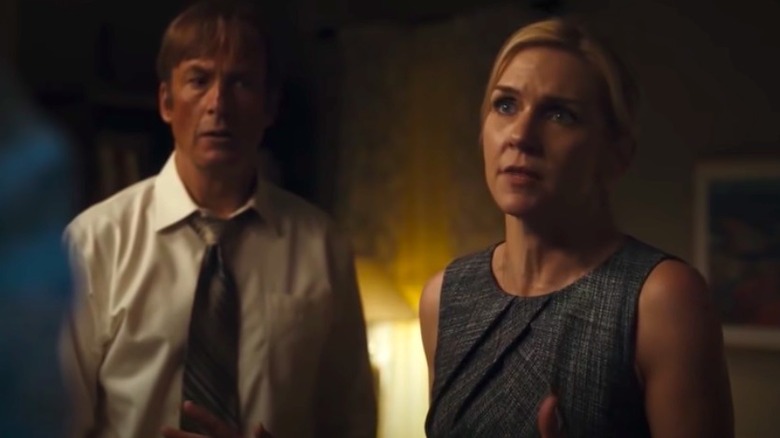 AMC
On Twitter, a fan, @Asiming0, asked Rhea Seehorn to describe Season 6 in one word. Seehorn quoted the tweet and wrote, "Devastating." A fan, @rankulus, replied, "I don't think I'm prepared for this." To this second fan, Seehorn replied, "I wasn't."
Seehorn's tweets are quite short and don't specify that she's talking about what happens to Kim in particular, rather than the events as a whole, but some fans still took to worrying about Kim's fate. One fan, @JosBae1130, replied, "So excited to see what the future holds for Kim, if she has one that is." Another fan, @WaltonLynne, implored Seehorn (as Kim) to "buy a fricking vacuum cleaner," referring to the code that is used in "Breaking Bad" when a character needs to attain a new identity from vacuum salesman Ed Galbraith (Robert Forster), whose side business gives people on the run brand new lives. Putting it plainly, @MajedtTom wrote, "Please don't die."
Another fan, @Mrsme17750698, suggested a theory that Seehorn's comments could be meant to throw off fans' expectations, writing, "Rhea is such a tease! Maybe Rhea was prepared for Kim to die, and she doesn't!" Considering the general fan reactions — most of the comments consist of fans expressing that they're "scared" and "freaking out" — viewers can only hope that Seehorn was, in fact, just teasing them.