Doctor Strange Meets Some Avengers In Infinity War Set Photos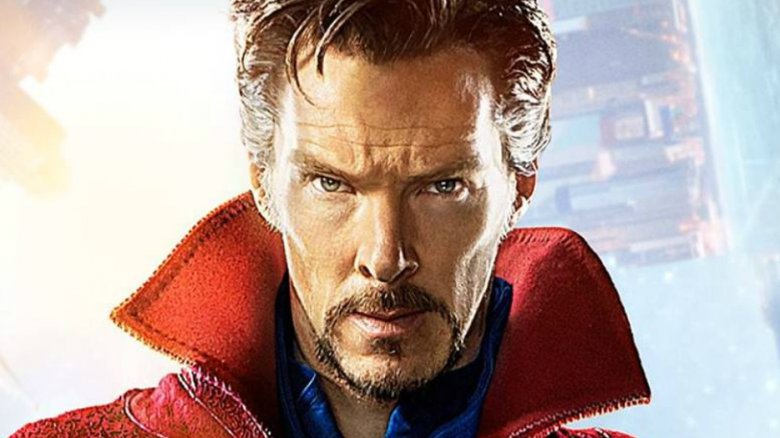 Walt Disney Studios
Marvel stars will collide in Avengers: Infinity War, and we're just beginning to see some of those epic crossovers to come.
With production on the ensemble flick currently underway in Atlanta, a batch of photos from the set have made their way online. They clearly show Doctor Strange (Benedict Cumberbatch) and his sidekick Wong (Benedict Wong) along with Iron Man (Robert Downey Jr.) and the Hulk in his less intimidating Bruce Banner form (Mark Ruffalo). 
It's pretty impossible to tell what's going on in the scene they're filming, but it sure looks like they're teaming up to battle some kind of evil. 
Of course, this comes just a few days after Downey shared a photo of the same four actors (dubbed "science bros.") having lunch together.
Remember, basically every character in the MCU will show up in Infinity War and Avengers 4, which means there will probably be plenty more of these kind of pics in our near future. We're hoping to see Groot gossip with the Hulk at some point.
Avengers: Infinity War is expected to arrive May 4, 2018. Find out how much we can expect to see Spider-Man in it.
On the Set of 'Avengers: Infinity War' in Atlanta – https://t.co/OD5BbR7D6q pic.twitter.com/XO266e0i5S

— Mark Ruffalo Central (@ruffalocentral) June 26, 2017
Set photos from Avengers: Infinity War #InfinityWar #AvengersInfinityWar @SuperBroMovies @Global_Marvel pic.twitter.com/hYZg3aJfce

— Trey Johnson (@TreyJohn72) June 26, 2017
¡DOCTOR STRANGE, IRON MAN, Bruce Banner aka HULK y WONG en el set rodaje de AVENGERS: INFINITY WAR! #AvengersInfinityWar pic.twitter.com/QtvGhYUKoa

— ComiCorps (@ComiCorps) June 26, 2017
Avengers: Infinity War, foto dal set mostrano distruzione a New York e Doctor Strange – https://t.co/sxdPfCQ7TS pic.twitter.com/ISsiLESlhn

— Supereroi News (@SupereroiNews) June 26, 2017