The Blockbuster Drama Nicole Kidman Regrets Filming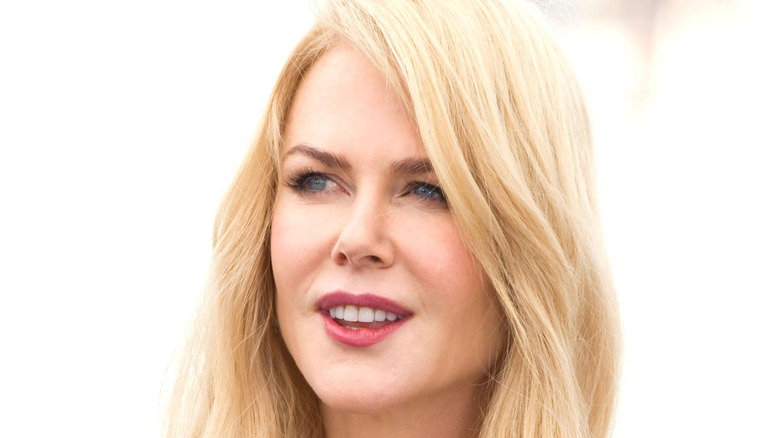 BAKOUNINE/Shutterstock
We all make mistakes. Well, ones that we at least consider to be big mistakes that we struggle to sit through and endure. Hollywood stars often go through this wince-inducing experience more than others when they take on roles that, in retrospect, they really shouldn't have attempted. Sometimes, the stars don't quite align, and even if all of the signs were there for a guaranteed success, the outcome is anything but.
In 2001, director Baz Luhrmann asked the world if we "can, can, can" with his electric and romantically charged musical, "Moulin Rouge," starring Ewan McGregor and Nicole Kidman. The film was nominated for eight Academy Awards (via IMDb), including Best Picture and Best Actress for Kidman's performance as love-struck starlet Satine. It made perfect sense then that hopes were high for Kidman and Luhrmann's second collaboration to recapture the magic in another project that both held close to their hearts. Unfortunately, Kidman admitted some time after that the end result was a little disappointing.
Nicole Kidman wishes she'd never ventured to Luhrmann's Australia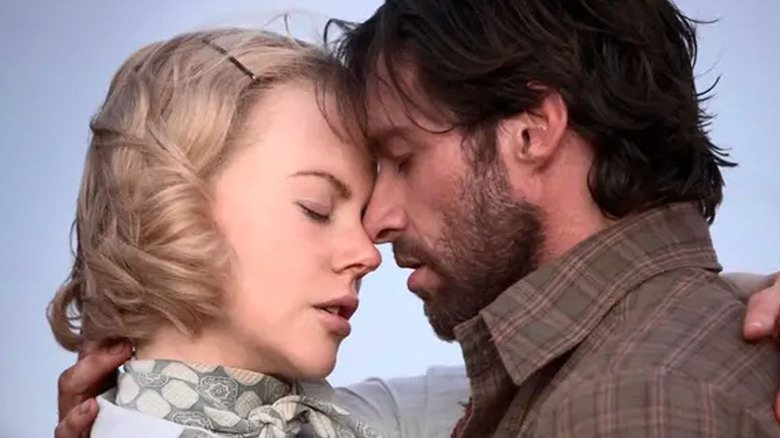 20th Century Fox
In 2008, Nicole Kidman reunited with Baz Luhrmann alongside former Wolverine Hugh Jackman in the epic outback drama, "Australia." The film sees Kidman as an English woman that moves to the titular country to start fresh, only to cross paths with Jackman's heroic cowboy. The film was met with a middling reception, only earning 55% on Rotten Tomatoes, which was disheartening given that hopes were for the film to increase the country's tourism levels (via Travel and Tourism News). However, Kidman found it an almost "impossible" watch upon the first and only viewing.
In an interview with a Sydney radio station (via Daily Mail), Kidman admitted that she actually "squirmed" in her seat at the premiere, which she attended with her husband, Keith Urban. "I can't look at this movie and be proud of what I've done," said Kidman. "I sat there and I looked at Keith and went 'Am I any good in this movie?'" While she did praise her costars Jackman and Brandon Walters, who she regarded as "wonderful," Kidman added that regrettably, "it's just impossible for me to connect to it emotionally at all." Now, while everyone is their own worst critic, it's clear that Kidman is unlikely to give "Australia" — the movie that is, not her home country — another visit among her dense back catalog of performances.