Harry Potter Alums Confirms What We Suspected All Along About Gary Oldman's On-Set Behavior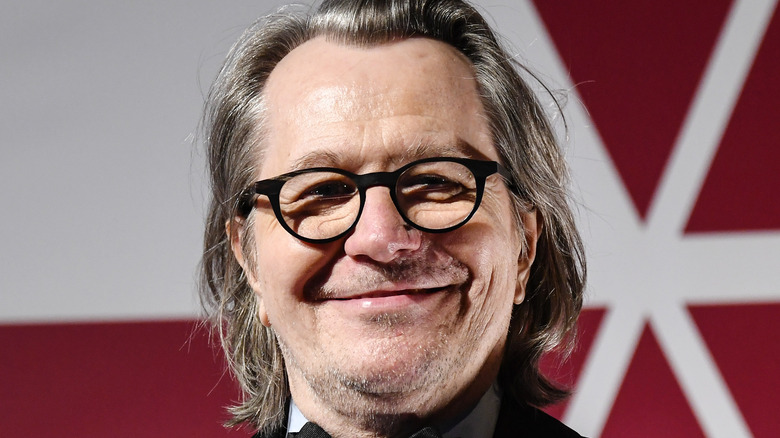 Alberto Pezzali-Pool/Getty Images
The "Harry Potter 20th Anniversary: Return to Hogwarts" special featured many of the talented stars who appeared in all of, or several of, the eight franchise films. Along with "HP" pillars Daniel Radcliffe, Emma Watson, and Rupert Grint, other important figures like Helena Bonham Carter and Gary Oldman returned to discuss their time in the series. As highlighted in the special, the "Harry Potter" films featured the best of the best when it came to British thespians, and many of the film's alumni gushed over Oldman's portrayal of Sirius Black. There was also plenty of gushing about Oldman himself.
"The first person I remember being in awe of was Gary. Gary Oldman," Radcliffe remembered. Watson added that her co-star sat her down and gave her the "Gary chat," where Radcliffe kept reiterating that Oldman was a "really big deal" and that she needed to "be cool." Radcliffe then admitted he was just projecting onto Watson because he was so nervous about working with the Academy Award-winner.
Some "Harry Potter" alumni discussed Oldman's on-set behavior during the anniversary special, and it's everything you'd expect from the legendary actor.
Gary Oldman and Daniel Radcliffe had a loving relationship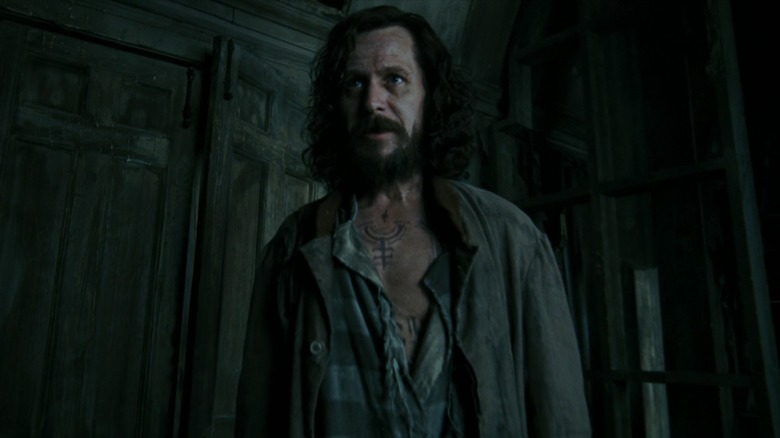 Warner Bros.
One of the first reunion attendees to talk about how Gary Oldman behaved on set was "Harry Potter and the Prisoner of Azkaban" director Alfonso Cuarón. "Gary was amazingly generous as a person but also as an actor. He immediately embraced [Daniel Radcliffe] and included him in the acting process. It was really sweet to see the two of them," Cuarón recalled. The Oldman-Radcliffe relationship was delved into further when the producer of all eight "Harry Potter" films, David Heyman, commented on their bond. "You saw them between takes, sitting with each other talking and laughing. You could see in the way that Dan looked at Gary, the adulation, the respect that he had for him," he said.
Radcliffe also gushed over his esteemed co-star and highlighted the "Prisoner of Azkaban" scene in the Shrieking Shack and how he was so taken aback by the acting of his elders. In addition to Oldman, David Thewlis, Alan Rickman, and Timothy Spall were in the high-tense scene, which Radcliffe admitted was a joy to watch. He said it was like watching tennis and recalled thinking, "This is acting, guys! This is what we need to be working towards."
Radcliffe also said that Oldman was just a normal person in between takes and had fun with his co-stars. It's everything you'd expect of such a film legend.
"Harry Potter 20th Anniversary: Return to Hogwarts" is now streaming on HBO Max.