The Studio Ghibli Character Everyone Forgets Betty White Played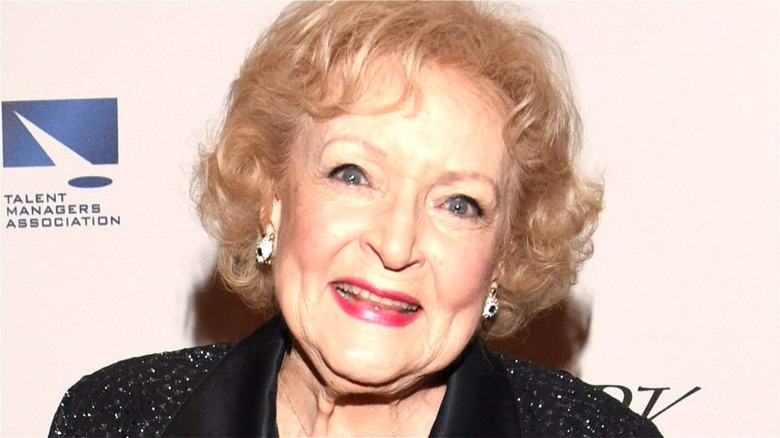 Vivien Killilea/Getty
On December 31, 2021, the entire world was shaken to its core over the news that pop culture icon Betty White had died at the age of 99. To make the heartbreak even worse, she was a mere couple of weeks away from celebrating her 100th birthday on January 17. Though many continue to mourn the loss of such a beloved entertainer, and understandably so, others have taken this time to celebrate her profound impact on the world throughout her incredible life. That includes digging through White's extensive filmography and appreciating her big and small screen works.
Betty White arrived on the acting scene in the mid-1940s, kicking off a career that would extend for decades to come. She found major success on television, most famously through programs like "The Mary Tyler Moore Show," "The Golden Girls," and "Hot in Cleveland," but did well for herself at the movies too. Titles such as "Dennis the Menace Strikes Again" and "The Proposal," among numerous others, joined her résumé, and those were just the live-action credits. White made quite the name for herself as an accomplished voice actress, with some of her biggest projects being "The Lorax" and "Toy Story 4."
Speaking of Betty White's voice roles, did you know that she once lent her vocal talents to a Studio Ghibli production?
Betty White played Noriko in Ponyo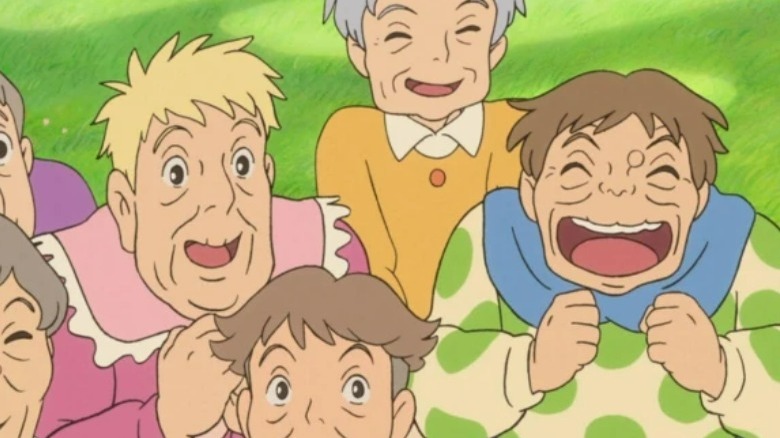 Toho
Established in 1985, Studio Ghibli is one of the most famous animation companies in the world — specifically in regards to anime –, having released several classic features beginning with 1986's "Castle in the Sky." By 2008, the studio was still going strong and went full steam ahead with "Ponyo": a story about the titular goldfish who wants to become human upon befriending a boy named Sōsuke, but accidentally ends up endangering his home. For the English dub, Ponyo and Sōsuke are voiced by Noah Cyrus and Frankie Jonas, respectively, with none other than Betty White joining them as an elderly woman known as Noriko.
Overall, Noriko doesn't have much to do in the grand scheme of "Ponyo," meaning Betty White wasn't exactly in the spotlight too often. Nevertheless, according to a brief interview she gave around the time of the movie's release (via Trailer Addict), she enjoyed taking part in the project all the same. From the colorful animation style to the nature of the story, as well as the stacked cast that paired her up with Liam Neeson, Cate Blanchett, the late Cloris Leachman, and more, White found the experience "very exciting." She even refers to "Ponyo" director and Studio Ghibli co-founder Hayao Miyazaki as a "genius."
In the grand scheme of Betty White's illustrious career, people tend to overlook her time as Noriko in "Ponyo," which is a shame. The movie is excellent by all accounts and hosts a vocal performance from one of the most influential actresses in history. If you've never seen it, now is as good a time as any to check it out.