Marvel's Inhumans Gets Premiere Date, Poster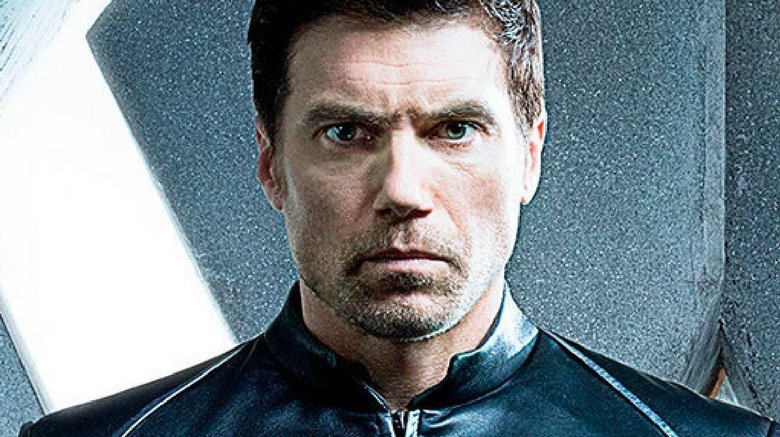 We already knew when we would get to see Marvel's Inhumans in IMAX, but now we know when we'll get to see them on the small screen. Yahoo! TV revealed Monday that the superhero team will make their ABC debut on Friday, Sept. 29. 
The show, from Iron Fist's Scott Buck, stars Anson Mount as the royal family's silent leader Black Bolt, Iwan Rheon as his ambitious brother Maximus, and Serinda Swan as his wife Medusa. While plot details have been kept mostly under wraps, we do know that the show is set to follow the royal family after they have been splintered by a military coup, forcing them to escape to Hawaii, where their interactions with humanity could not only save them but the whole world. 
In addition to the three main characters, all of whom can be seen in the show's new poster at the bottom of this article, the series also features an extensive ensemble cast. Isabelle Cornish will play Medusa's younger sister Crystal (who has a sidekick in the 2,000 pound teleporting bulldog Lockjaw), Eme Ikwuakor will play the leader of the Attilan military, Ken Leung will play Black Bolt's trusted advisor Karnak, Mike Moh will play Black Bolt's cousin Triton, Sonya Balmores will play the no-nonsense head of the Royal Guards of Attilan, and Ellen Woglom and Henry Ian Cusick will play new characters created for the show.
The premiere episode, which was shot entirely on IMAX cameras, will hit theaters on Sept. 1, accompanied by the show's second episode as well. The remaining episodes of the series will anchor ABC's Friday nights at 9 p.m., preceded by Once Upon a Time. While we wait for the show to premiere, see why it will actually be better than you think.