Henry Ian Cusick Reveals His Marvel's Inhumans Character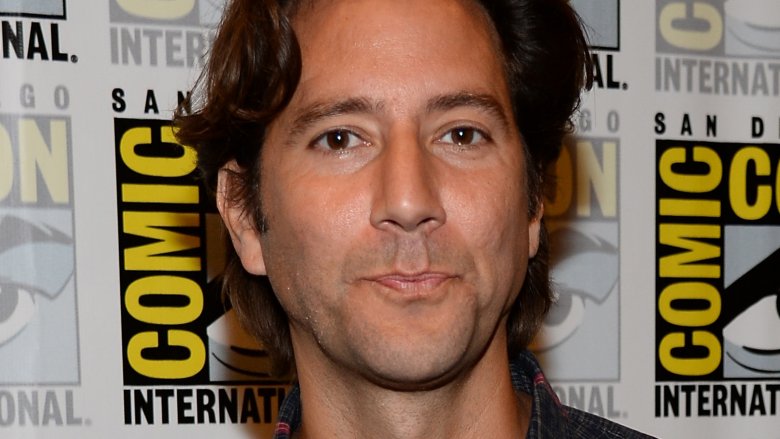 Getty Images
Lost's Henry Ian Cusick has officially joined Marvel's Inhumans. The star has been rumored for a role for a while, but he finally confirmed his appearance in a recent interview with CinemaBlend, also revealing who he will be playing.
Cusick, who is currently appearing on The CW's The 100, says that he will play the new character Dr. Evan Declan, a human geneticist. "I think that says quite a lot already, if you know the comics, you know where the Inhumans are coming from, so that's pretty much my character," he said. 
Inhumans, which came into the picture after the planned movie about the cosmic beings was canceled, will see the royal family splintered by a military coup, forcing them to escape to Hawaii, where their interactions with humanity could not only save them but the whole world. The show comes from Iron Fist's Scott Buck.
The show also stars Anson Mount as the royal family's silent leader Black Bolt, Iwan Rheon as his ambitious brother Maximus, and Serinda Swan as his wife Medusa. Isabelle Cornish will play Medusa's younger sister Crystal (who has a sidekick in the 2,000 pound teleporting bulldog Lockjaw), Eme Ikwuakor will play the leader of the Attilan military, Ken Leung will play Black Bolt's trusted advisor Karnak, Mike Moh will play Black Bolt's cousin Triton, Sonya Balmores will play the no-nonsense head of the Royal Guards of Attilan, and Ellen Woglom will play a new character created for the show.
While Cusick's comments don't offer much information about his character, it does confirm that he will appear on the show, which is definitely exciting for sci-fi fans. The introduction of new characters not from the comics also provides another interesting layer to the secretive production of Inhumans, which has yet to reveal a full trailer and instead has just given fans a short teaser and one image to tide them over until its release.
Inhumans will premiere its first two episodes in IMAX theaters beginning on Sept. 1 before moving to Friday nights on ABC for the remainder of its eight episode season. While we wait for the series to premiere, see why it will be better than you think.