The Hilarious Better Call Saul Spinoff Bob Odenkirk Wants To See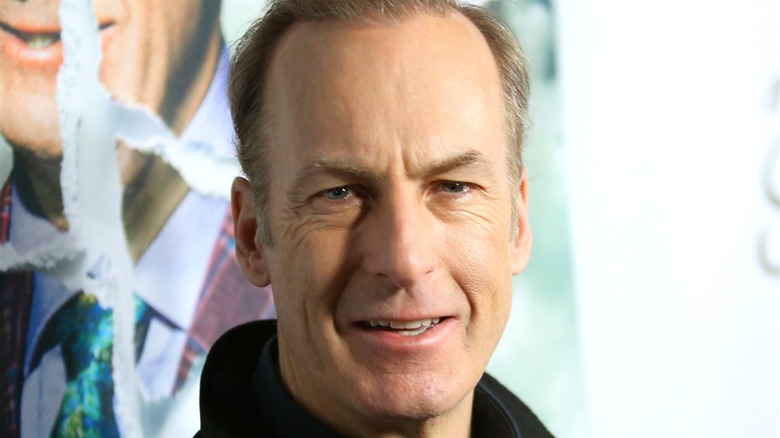 Jesse Grant/Getty Images
"Better Call Saul" will soon begin airing its 6th and final season on AMC. The show, a spinoff of the widely acclaimed "Breaking Bad," has enjoyed similar critical reception, with the series garnering an overall 98% rating on Rotten Tomatoes. "Better Call Saul" mainly takes place before the events of "Breaking Bad," and tells the story of Jimmy McGill/Saul Goodman (Bob Odenkirk) and his journey to becoming a criminal lawyer for Walter White (Bryan Cranston).
In addition to being a hit with critics and fans, "Better Call Saul" has also racked up a ton of Emmy nominations throughout its five-season run, which is definitely a special feat when it comes to spinoff shows. Fans may believe that when "Better Call Saul" wraps up with Season 6, that will probably spell the end of the "Breaking Bad" world that they've come to know and love. However, Odenkirk has a uniquely hilarious spinoff idea that he'd love to see come to fruition.
Bob Odenkirk wants a baby Mike spinoff show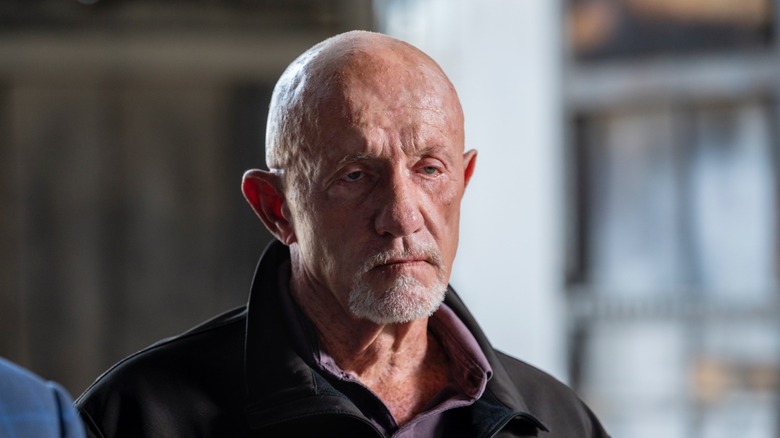 AMC
During an interview with Esquire in early 2021, Bob Odenkirk expressed his idea for an off-the-wall third spinoff of "Breaking Bad" and "Better Call Saul,' which would center on a baby version of Mike Ehrmantraut (Jonathan Banks), a criminal fixer who often works with Saul Goodman.
"I'm trying to pitch them on a baby Mike animated show," Odenkirk said. "The character played by Jonathan Banks. As an infant." When asked if he was joking, Odenkirk revealed that he was only "half-joking" and that it was definitely related to Banks being bald. This baby would ideally have the ability to talk, presumably in the Mike voice that everyone knows, though that wasn't made entirely clear.
Either way, Odenkirk comes from a background of comedy, so this was definitely him more than likely just having a laugh more so than seriously suggesting that a baby Mike show would be something for AMC to seriously consider. However, considering how well "Better Call Saul" worked as a separate entity entirely from "Breaking Bad," it wouldn't be surprising if such an idea turned out to be just as popular with critics and fans.