This Is Where The Original West Side Story Was Actually Filmed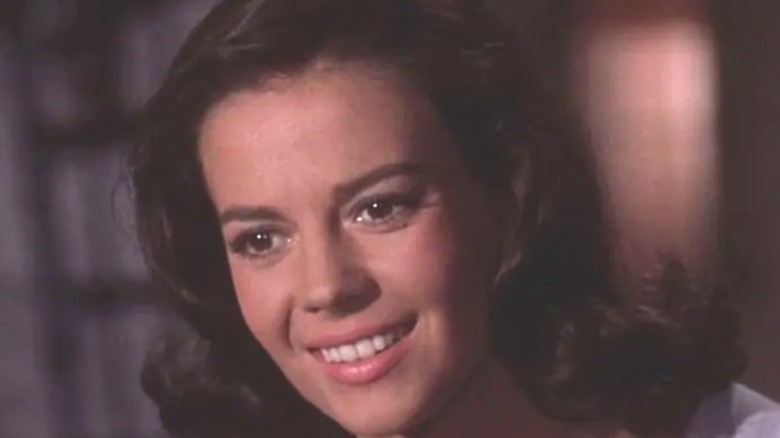 MGM
"West Side Story" was one of the biggest films of the early 1960s. Set in the Upper West Side of Manhattan's San Juan Hill and Lincoln Square neighborhoods, Richard Wise's 1961 big-screen adaption of the story of two star-crossed lovers (Natalie Wood and Richard Beymer) from rival New York City gangs won 10 Oscars, including Best Picture, at the 34th Academy Awards ceremony, per IMDb.
For Steven Spielberg's 2021 remake of "West Side Story," much of the filming took place on the streets in the New York City neighborhoods of Harlem, Hamilton Heights, Queens, and more. "New York City is another character in West Side Story," the film's producer Kristie Macosko Krieger told Time Out."It was essential to all of us that we capture its energy on film, simply because the narrative is so connected to the history of the communities living in the neighborhood at the time."
But while producers for the remake followed Spielberg's directive to film in the real city streets for the majority of the scenes, 60 years prior, producers for the original film followed a different shooting model. Somehow, it still worked.
Most of the original West Side Story was filmed nowhere near New York City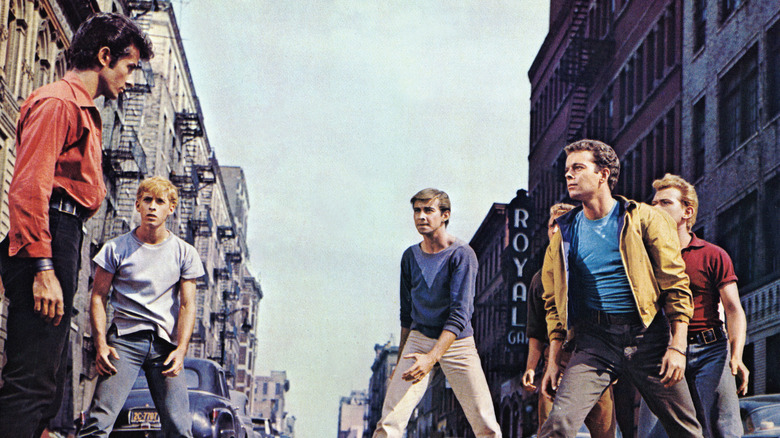 United Archives/Getty Images
The original "West Side Story" captured the essence of New York City street life as gangs the Jets and the Sharks engaged in choreographed turf wars, but most of it wasn't filmed in the Big Apple. The majority of the movie was filmed nearly 3,000 miles away on supersized sound stages in California, most notably at the Samuel Goldwyn Studio located on Santa Monica Boulevard in West Hollywood.  A year after "West Side Story" filmed there, so did "The Manchurian Candidate," another Oscar-nominated classic film. Today, that famed filming location is known as The Lot and it boasts more than 250,000 feet of soundstage and production space.
Despite the use of sound stages, there was some real footage of New York City used in the original "West Side Story." Google Arts & Culture shared images of 68th Street and Amsterdam Avenue, where "West Side Story" producers were given free rein of the area due to the ongoing Lincoln Square Urban Renewal Project at the time. With buildings in the area slated for demolition, producers were permitted to knock down walls and graffiti the area up as much as they wanted to. In addition, a block of 110th Street in East Harlem was used for on-location filming of gang scenes set at a playground, according to Movie-Locations.com. And filming for one of the many dance scenes featured in the famous film took place at The Church of Saint Paul the Apostle on Columbus Avenue and West 60th Street, per IMDb.