Why Virgin River Fans Are Divided Over The Mel And Jack Breakup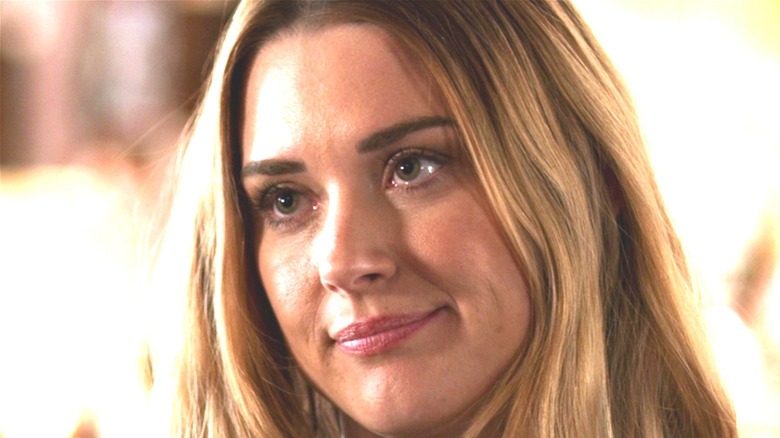 Netflix
"Virgin River" follows Mel Monroe (Alexandra Breckenridge), a nurse practitioner from Los Angeles, who — in the wake of her husband's death — decides to move to the small town of Virgin River, California for a new start. There, she soon finds herself falling for the local bar owner, Jack Sheridan (Martin Henderson).
Fans are currently anxiously awaiting the fourth season, following the third season's release to Netflix in July of 2021. Season 3 saw Jack and Mel finally pursuing a relationship, eventually leading the conversation of having a baby together. However, the situation becomes a bit more complicated by the fact that Jack is expecting twins with his former flame, Charmaine (Lauren Hammersley), and is currently fighting for custody. In Season 3 Episode 7, "Split," Jack tells Mel that he can't see himself having another baby while fighting for custody of his twins, as well as keeping up his bar. Mel says that she is fine waiting until he is ready, but Jack wonders if he'll ever be ready to have another baby, worrying that he won't be able to support two families. This leads to Mel going through with an IVF treatment while in LA, following their breakup, using the leftover embryos from her former IVF treatment with her late husband. In the Season 3 finale, Mel tells Jack that she's pregnant — but isn't sure who the father is.
This is a whole lot of drama for fans of the show to unpack, and naturally, they have a lot of opinions. Here's why fans are divided over the breakup in Episode 7.
Some fans think Mel rushed the baby conversation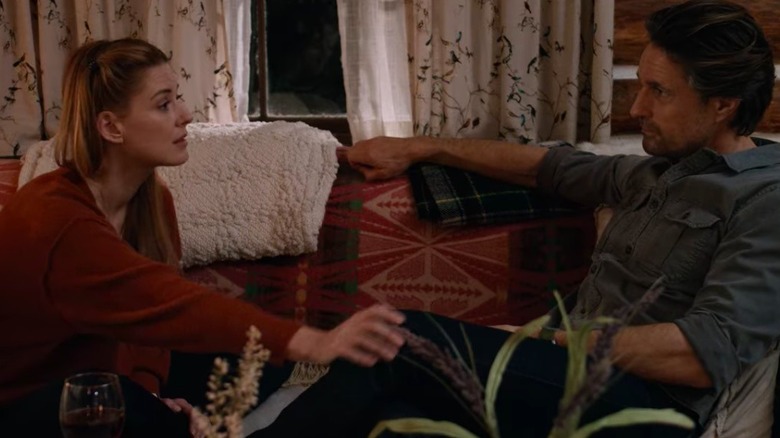 Netflix
One fan, u/stevenw84, took to Reddit to ask other fans their opinions on Mel and Jack's breakup, arguing that the biggest issue they had was Mel's insistence on having a baby at the exact same time that Jack was preoccupied with a custody battle with his ex, who was already pregnant. The user wrote, "My male brain made me think 'Mel is so desperate to be pregnant [at] the same time as Charmaine.' I can't see any other reason for her pressing the issue other than jealousy."
Another fan, u/pinkybrain41 agreed, pointing out that Mel rushes into an IVF treatment not long after she and Jack break up. This raises a big question about Mel's motivation — mainly, was her desire to have children because she wanted to do so with Jack, or just because she wanted to have a baby, full-stop? 
However, u/marty0115 defended Mel, by saying that she just wanted to have a baby with Jack at some point and wasn't trying to pressure him into it at that moment. That said, they agreed that her pursuing IVF treatment right away was "quite baffling." Other fans, in agreement with the original poster, noted that Jack cracked under Mel's pressure to have the talk, leading to their breakup, and that Mel was being selfish by not leaving space for Jack to resolve his current problems. This is, however, only one side of the argument.
Other fans think Mel was in the right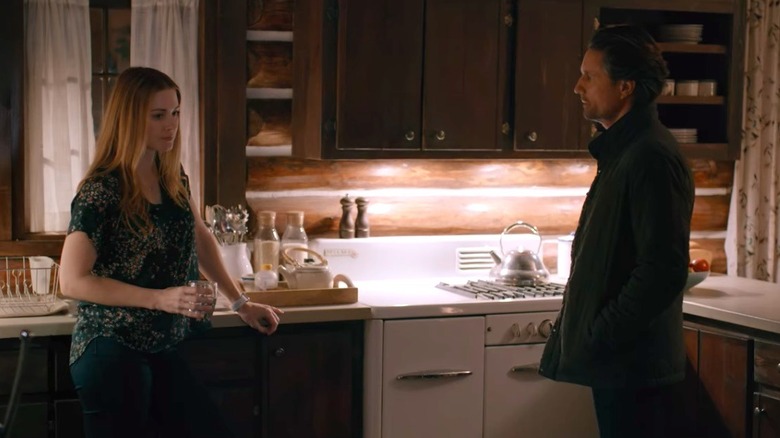 Netflix
On the other side of the argument, many fans sided with Mel, insisting that Mel wasn't being pushy about the subject — which was proven by the fact that she told Jack that she would wait until he was ready to have kids. For instance, u/ThePalmIsle wrote, "I totally got [Jack's] perspective, but also totally got why he was wrong – and that he wouldn't have realised it until afterwards."
Another fan, u/Kreddit762668, added on to this, writing, "I think [what] people don't understand is that she wasn't saying she wanted a baby at that moment. Things were starting to get serious and things were making her think of babies more ... I think she wanted to let him know that at some point in the future that she would Like to try again."
Furthermore, u/Yvratky had an explanation for Mel's decision to get IVF so soon after her breakup with Jack. They wrote, "Since the idea of the IVF came from her sister, it was a rash decision made in the wake of a breakup based on grief and hanging on to a sliver of hope, and not based on her wanting to have a baby immediately." Additionally, they addressed the original poster's idea that Mel was just "jealous" of Charmiane being pregnant, writing, "Your 'woman jealous' hypothesis is illogical as f—. Nothing in the show ever implied any jealousy."
We can't wait to see the conflict come full circle when Season 4 premieres and we finally get to see Jack's full reaction to Mel's pregnancy news.