What Virgin River Fans Really Want To See For Jack And Mel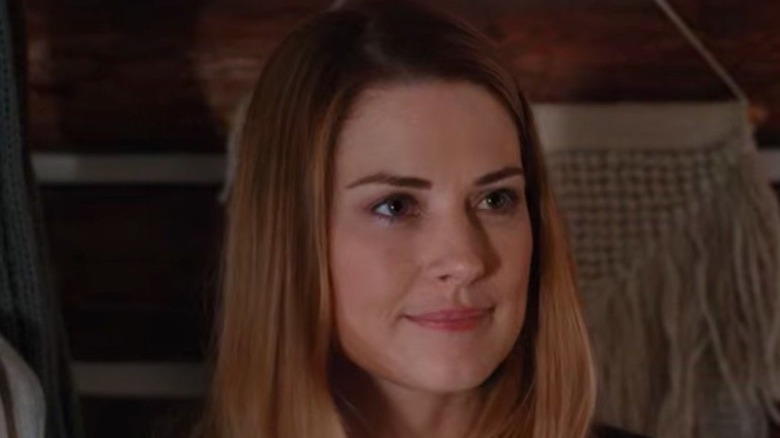 Netflix
The Netflix romantic drama "Virgin River," based on the book series of the same name by Robyn Carr, has a whole lot of dedicated fans. The series had such high viewership after its premiere in December of 2019 that it was renewed within the same month (via Deadline). Now, three seasons in, "Virgin River" has already been renewed for a fourth and fifth season (via Variety).
Developed for TV by Sue Tenney, "Virgin River" follows nurse practitioner Melinda "Mel" Monroe (Alexandra Breckenridge) from Los Angeles, who decides to take a job in the small Northern California town of Virgin River to attempt a fresh start in life following the tragic death of her husband. In Virgin River, she finds the small town to be more complicated than she expected — and finds herself falling for the local bar owner Jack Sheridan (Martin Henderson).
"Virgin River" fans know that Mel and Jack have been through quite a lot when it comes to their relationship. Firstly, they began dating before Mel had properly grieved her late husband, leading to their first breakup. Then, Jack found out that his ex, Charmaine (Lauren Hammersley) was pregnant with his twins. At the end of Season 2, Jack was shot, but, luckily survived. After all of that, the two finally seemed to be firmly together, only for Mel to find out that she's pregnant and that it may be Jack's baby — but might also be from the IVF treatment she did while they were apart (and that it could be her late husband's).
With all that in mind, "Virgin River" fans have some opinions about what they want for the couple.
Fans think Mel and Jack need therapy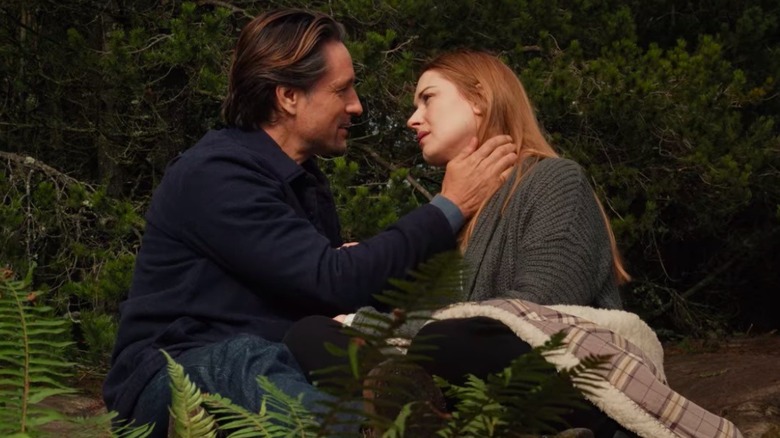 Netflix
On Reddit, a fan, user u/Eleouise37, posted that they believe that Mel and Jack should go to couples' therapy. "I hope the writers go down that route or at least that they make time for meaningful discussions between the characters to work though their issues and acknowledge the deep rooted causes explaining their behaviours and decisions," they continued. "If they can go through this journey together, it would deepen their connection and strengthen their relationship." The user also noted that the aftermath of the shooting wasn't focused on enough to reflect the kind of trauma that a near-death experience would inflict.
User u/AnaIMendoza agreed with both points, writing, "Actually that could be a really awesome way of including the stupidly skipped [Jack's] recovery." Meanwhile, user u/drunkdayzee pointed out that their relationship isn't actually very established, making it even more notable that they've been through so much. "They have been on 1 date," they wrote. "Been dating maybe 2 months tops. This is A LOT for any relationship to be able to survive. ... Yes, therapy would help both of them."
Another fan, user u/RunnyBabbit22, brought up another good point about the therapy idea, commenting, "Showing them going through therapy might be a good example for the viewers. It would show that 'true love' is not just a fantasy but actually requires work and communication!"
With the possibility of Jack not being the father of Mel's baby — which alone is a lot for a couple to go through with — it seems that the show's fans have a good point.