Sinbad Confirms What We All Suspected About Arnold Schwarzenegger's On-Set Behavior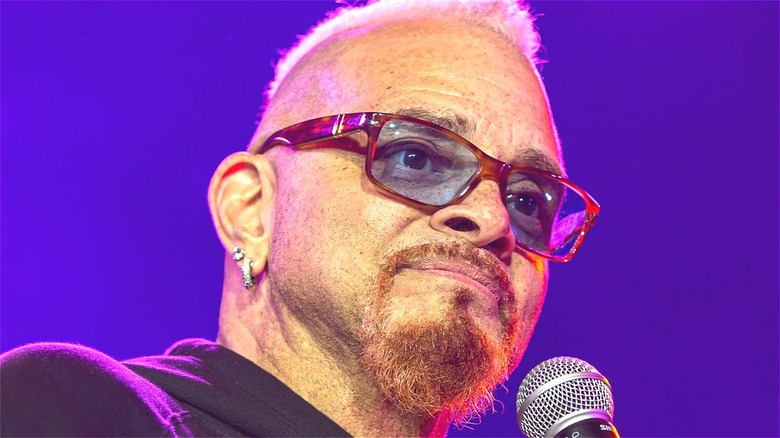 Daniel Knighton/Getty
When comedian and actor Sinbad first met "Jingle All the Way" co-star Arnold Schwarzenegger, the Michigan native didn't know what to expect. 
"He was always doing practical jokes. He's always messing with you, you had to watch him," Sinbad explained to the MLive-Flint Journal in a 2013 interview. "He'll hide your stuff, or a prop that you need, or get you in trouble with the food people by taking your food away." Schwarzenegger, who was one of the biggest movie stars on earth at the time, also made sure to get his pump on in-between takes. "He has a trailer with his own weights," Sinbad said. 
But what did the "A Different World" star think about all this? Was he a fan? Or did Schwarzenegger ultimately set Sinbad off with this zany behavior? On the big screen, the two played opposing dads in Minneapolis on a mission to snatch up a Turbo-Man action figure for their kids to have on Christmas. But were they really rivals in real-life, as well as on the screen?
Sinbad 'gelled' with Schwarzenegger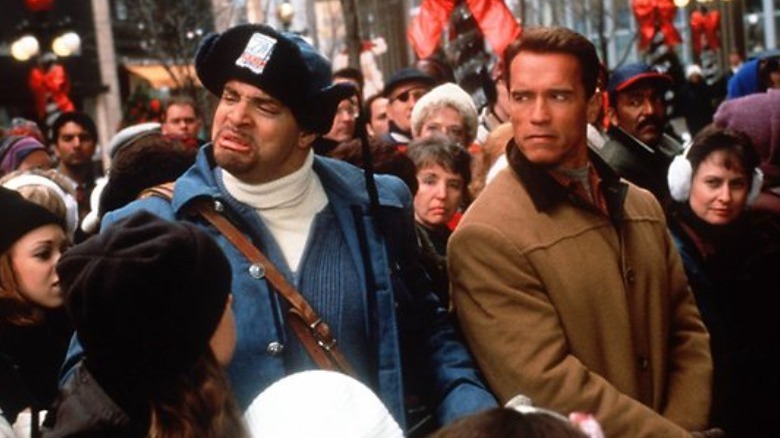 20th Century Studios
According to Sinbad, Arnold was a complete and total joy to be around on set and would even interact with people's family members. "[H]e let my dad hang out and do a workout with him," Sinbad said. He added, "He was real cool. We gelled, man."
Over the years, Schwarzenegger has maintained a fun and upbeat personality that fellow actors have regularly talked about, including his "Maggie" co-star Abigail Breslin, who spoke positively about the experience of working with him when she appeared on "Late Night with Seth Meyers," stating (via WebProNews), "You see Arnold Schwarzenegger and you're like, 'Oh he's the Terminator,' he's like this big, movie, action icon, governor. And then he's just so nice you wouldn't think he was as well-known or anything like that. Because he's just really nice and normal and super sweet." 
In the years since that initial interview, Sinbad has continued remarking on how much he enjoyed Schwarzenegger's antics on the set. Describing what it was like to work on "Jingle All the Way" with Schwarzenegger in a 2017 interview with On Milwaukee, Sinbad said: "It was fun! We had a good time doing the movie. We got a chance to do a lot of improv, so it was fun."