Is There A New Saturday Night Live Episode On Tonight? (January 1, 2022)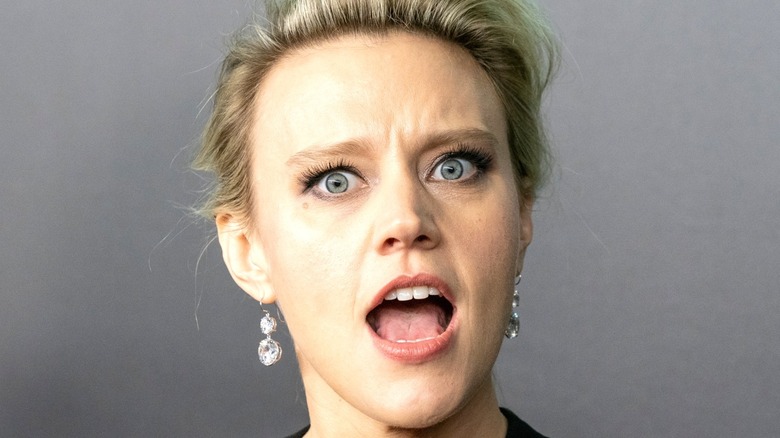 Lev Radin/Shutterstock
As the world exits the holiday season and enters into 2022, American audiences across the nation are looking forward to the return of their favorite entertainment. One particularly highly-anticipated harbinger of January's slow creep back to normality is, of course, the midseason premiere of "Saturday Night Live."
A television institution, NBC's long-running sketch comedy series has often, in its tumultuous yet consistent history, reflected many of the ups and downs of American society at large. This was apparent at the end of 2021, when the Paul Rudd-hosted Season 47, the final episode of the year set that aired on December 18, had to be largely retooled to deal with the rise of the COVID-19 Omicron variant in New York City.
Instead of the usual Christmas extravaganza — plans for which included appearances by Candice Bergen and Jon Hamm (via Twitter) — "SNL" sent off 2021 on a modest note with a limited cast, showing viewers mostly pre-recorded segments and reruns of classic Christmas skits. It was a valiant effort by cast and crew, but, as the denouement to a half-season full of pep and enthusiasm, it just didn't feel quite right.
As a result, fans of "SNL" are, no doubt, counting the hours until it makes a comeback. But will that return happen today, on the first Saturday, and the first day of 2022?
There's no new SNL episode on Saturday, January 1
Alas, "Saturday Night Live"-heads will have to wait a little longer to see Kate McKinnon, Cecily Strong, Kenan Thompson, and the rest of the Season 47 company back on their screens. There will be no new episode of the show on Saturday, January 1, nor any weekend in the near future, if precedent is any indication.
Although NBC has not yet announced an official end date to the show's winter hiatus, we know from past experience that "SNL" often waits until the final two weeks of January to make its midseason return. And, with the Omicron variant still hanging like a cloud of uncertainty over the production side of things, the cast and crew will likely remain on guard to ensure they can perform in an environment that is safe for them and the audience. For now, all we know is that "SNL" may return sometime between late January and early February, though we certainly hope it will come back a bit sooner than that.
Instead of a new episode, the show's 11:30 p.m. ET timeslot will be occupied by a rerun of the Kieran Culkin-hosted show, which featured Ed Sheeran as the musical guest that originally aired on November 6 (via NBC). It's one of the season's highlights so far, and hopefully, we'll get more of those to tide us over as we await the right time for "SNL" to return.