28% Of American Horror Story Fans Want This To Be Next Season's Theme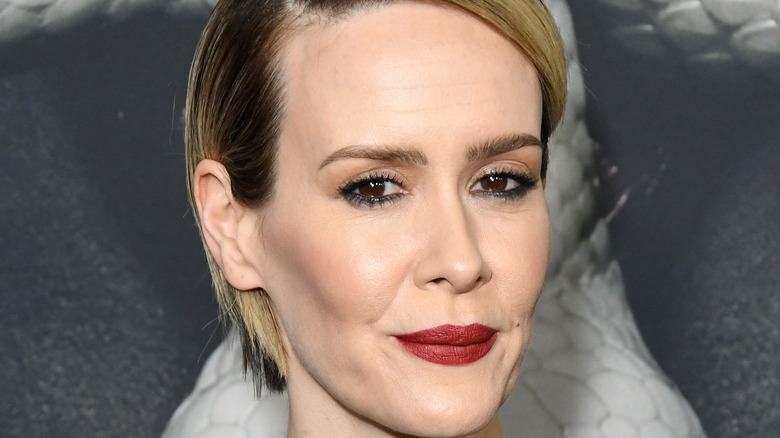 Quinn Jeffrey/Shutterstock
Ryan Murphy's acclaimed horror anthology "American Horror Story" premiered in 2011. While many shows have difficulty retaining an audience after a few seasons, the FX series has a dedicated fanbase. One of the reasons "AHS" has managed to stay relevant for more than 10 years is the fact that every season focuses on a specific theme. For instance, the first season, known as "AHS: Murder House," follows the residents of a haunted house located in Los Angeles, California. 2021's "American Horror Story: Double Feature" took things further, splitting into two different themes. The first half of season 10 centered on vampiric writers who take talent-enhancing pills, while the final four episodes followed characters who were forced to birth alien-human hybrids.
In September 2021, a Reddit user took to the "American Horror Story" subreddit to ask other fans, "Which theme would you most like to see in upcoming seasons?" The choices included "Sirens/Mermaids, Western, Missing 411 (national park disappearances), Antarctica, and Academy." 2,700 Reddit users voted in the poll — and here's what more than a quarter of them want to see.
28% of Reddit users wanted 'Missing 411' as the new 'AHS' theme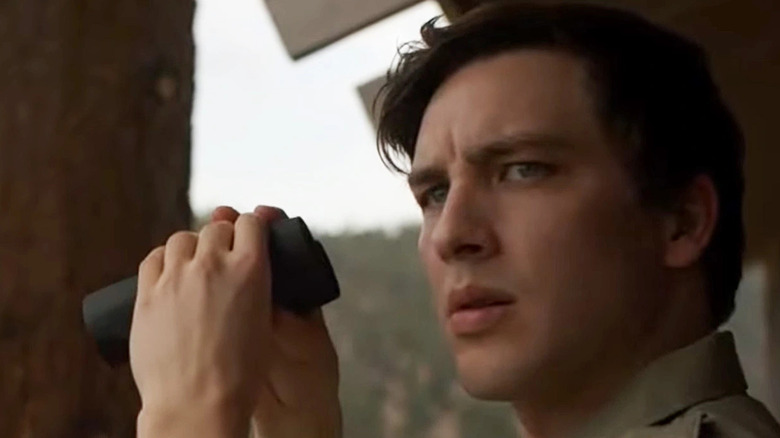 FX
The winner of the Reddit poll was "Missing 411 (national park disappearances)," with 28 percent of the votes. For those unaware, the "Missing 411" phenomenon was popularized by former police officer and Bigfoot enthusiast David Paulides. During a July 2017 appearance on the "Stuff They Don't Want You To Know" podcast, Paulides explained that he "started to do some research in a national park" after retiring from law enforcement. He claimed that "two park rangers" shared information with him regarding missing person cases from numerous national parks in the United States. Paulides stated these rangers mentioned that "the locations that people went missing were odd," as some disappearances occurred in "a populated area." The "Missing 411" author has since dedicated his life researching missing people who have a connection to national parks. 
One Reddit user shared in the comments section that they would be interested in an "AHS" season focused on "Nation [sic] park disappearances but set anywhere else [other] than California." Another commenter chimed in that "Around the Appalachian mountains would be a great setting." 
A third social media user noted that an episode of the "AHS" spin-off series "American Horror Stories" had an episode titled "Feral" that was about "the national park disappearances." The episode, which premiered in August 2021, follows a formerly married couple, Jay (Aaron Tveit) and Addy (Tiffany Dupont), as they search for their son Jacob Gantz (Colin Tandberg), who disappeared on a camping trip.