Is There A New Chicago Med Episode On Tonight? (December 29, 2021)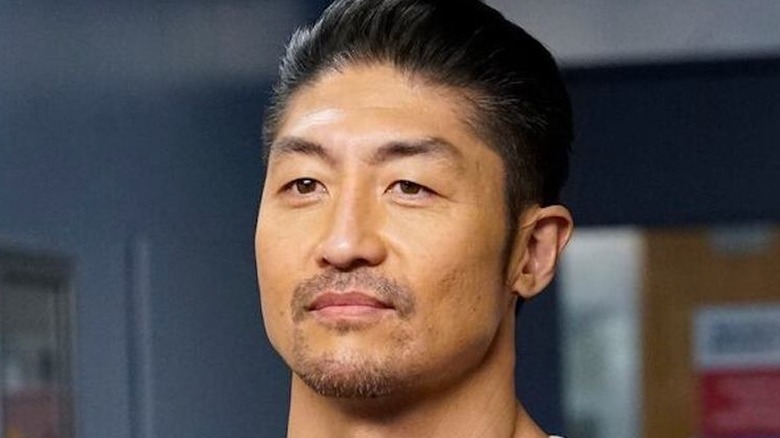 George Burns Jr./NBC
Along with its sibling shows "Chicago P.D." and "Chicago Fire," "Chicago Med" has become a staple of NBC's Wednesday nights. Though the medical drama is technically the youngest of the "One Chicago" pack, Gaffney Chicago Medical Center is still running on its 7th year, and its staff shows no signs of fatigue.
However, even the strongest shows need a break every once in a while, and ardent fans have suffered an acute lack of new "Chicago Med" episodes in recent weeks. In fact, in the weeks leading up to the holidays, viewers haven't seen a new episode of the show since "Secret Santa Has a Gift for You" aired on December 8. Fortunately for "Chicago Med" fans, the holidays are by and large over, and a new year is looming. With that, it seems that there's hope on the horizon for a brand new episode of the show tonight ... or is there? Let's find out whether you can expect a new "Chicago Med" episode tonight, on December 29, 2021.
Sorry, there's no new Chicago Med episode on December 29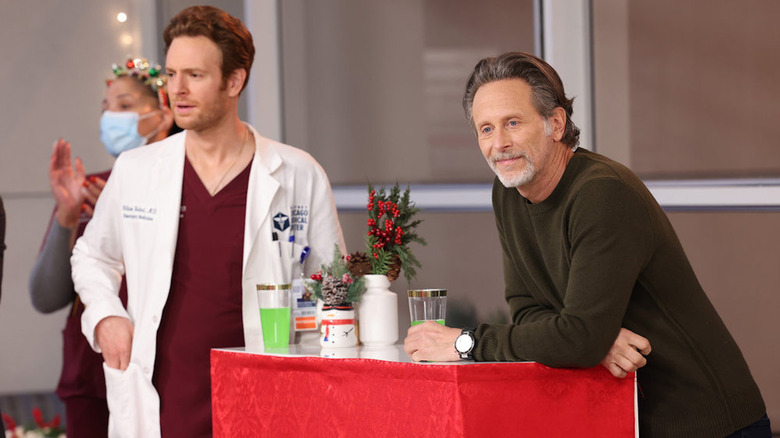 It looks like "Chicago Med" fans won't have anything new to ease themselves into 2022, because according to One Chicago Center, there won't be a new episode of the show on December 29. In fact, the entire "One Chicago" franchise will slumber until January 2022, when new episodes start airing again.
That doesn't mean you have to be entirely without "Chicago Med," though. NBC will still air an episode of the show on its 8pm ET timeslot. Instead of a brand new episode, you'll be treated to the third episode of Season 7, "Be the Change You Want to See." This Mykelti Williamson-directed episode originally aired on October 6, and features Halstead (Nick Gehlfuss) and Season 7 newcomer Dr. Dylan Scott (Guy Lockhard) dealing with a difficult patient, along with a number of other, equally enticing plots. If you missed the episode in October, this is a great opportunity to catch up ... especially since the episode is immediately followed by reruns of recent "Chicago Fire" and "Chicago P.D." episodes.
New episodes of "Chicago Med" will return on January 5, 2022.