Mateo Cruz's Entire Criminal Minds Backstory Explained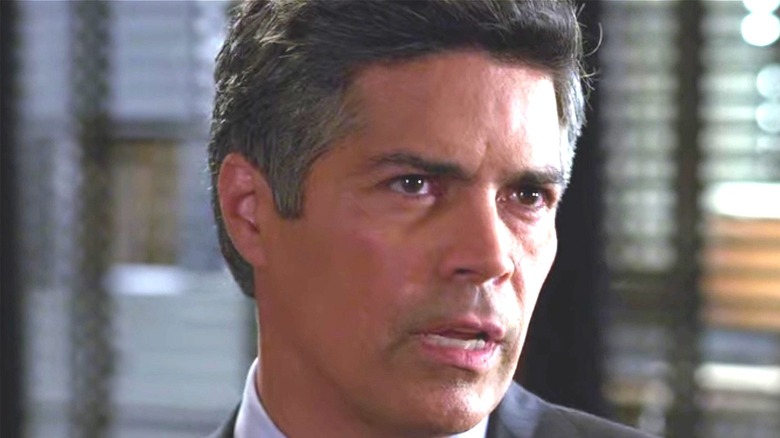 CBS/Netflix
"Criminal Minds" remains one of CBS' most successful shows and one of the most popular TV crime dramas of all time. Despite ending a remarkable 15-season run in 2020, the show's loyal and enthusiastic fans continue to discuss the storylines, themes, and extensive cast of characters that came and went during its primetime tenure.
"Criminal Minds" followed the agents of the FBI's Behavioral Analysis Unit (BAU) as they tracked down the nation's most dangerous criminals, or "unsubs." The show primarily focused on the elite team's use of behavioral analysis and criminal profiling skills to build a picture of the unsub's personality, leading to their capture. However, the series also explored the team's internal dynamics as well as the drama and politics involved in their relationship with their higher-ups. These included Mateo Cruz (Esai Morales), who took over the role of BAU section chief after the death of his predecessor Erin Strauss (Jayne Atkinson).
In contrast to Strauss, Cruz immediately struck a positive and constructive relationship with the BAU when he first appeared in Season 9. Perhaps the difference in attitudes between the two section chiefs can be explained by their respective backstories.
Cruz was a seasoned field operative before becoming section chief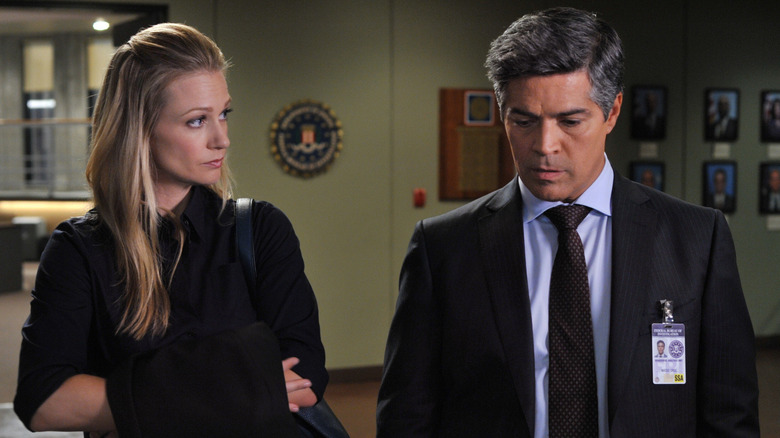 CBS/Netflix
According to the Criminal Minds Fandom portal, Cruz served in both the U.S. Army and the Texas Rangers before he joined the FBI in 1998. A successful field agent, Cruz eventually worked his way up to the position of senior executive service (SES), before leading the Foreign Counter Intelligence Unit, ultimately being promoted to BAU section chief in 2013. It appears that this was Cruz's first administrative position after a career of work in the field.
Audiences learned more details about Cruz's backstory in the episode "200," when it was revealed that he had previously worked alongside Jennifer "JJ" Jareau (A. J. Cook) for the State Department in Afghanistan, hunting Osama Bin Laden. This explains the warm platonic relationship Cruz and JJ shared, as well as their need to keep their friendship secret due to its classified origins.
Ghosts from their past come back to haunt Cruz and JJ later in the same episode when they're abducted by terrorists and subjected to torture. Cruz finds himself once again fighting side-by-side with the BAU in Season 9 episode "Demons," when he joins them on the field to help on the "Rogue Deputies" case in Silverton, Texas.
With his extensive field experience, close personal relationship with JJ, and willingness to roll up his sleeves to assist in cases, it's probably not surprising that Cruz had a more constructive and respectful relationship with the team than Strauss, who was a career bureaucrat with no field experience.