Tyrese Gibson Confirmed What We Suspected All Along About Charlize Theron's On-Set Behavior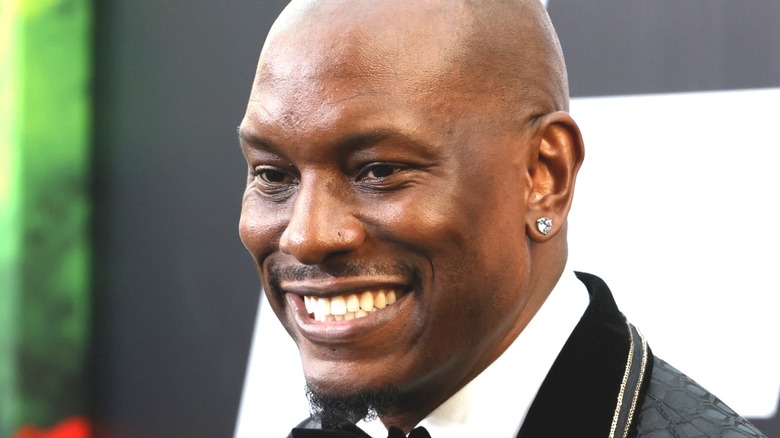 Frazer Harrison/Getty
"The Fast & the Furious" franchise may be all about family, but when considering some of the behind-the-scenes drama, it'd be understandable if the whole "family" aspect was all for show. Of course, we're talking about the long-standing feud between Dwayne Johnson and Vin Diesel. The two began starring in the high-octane series in 2011 and went on to star in several other installments. However, as the movies went on, there were rumblings that Johnson and Diesel weren't exactly happy about working with one another. It eventually led to a schism on-set with Johnson departing the proper franchise, but he still managed to make his mark on the series with the release of "Fast & Furious Presents: Hobbs & Shaw." 
While the two continue trading barbs at one another, with Vin Diesel not-so-affectionately referring to the two as "brothers," it'd be easy to think that perhaps the rest of the cast don't see eye-to-eye either. Fortunately, that seems not to be the case, as "Fast & Furious" actor Tyrese Gibson has some rather nice things to say about his "The Fate of the Furious" co-star Charlize Theron.
Tyrese Gibson says Theron 'set the tone' for filming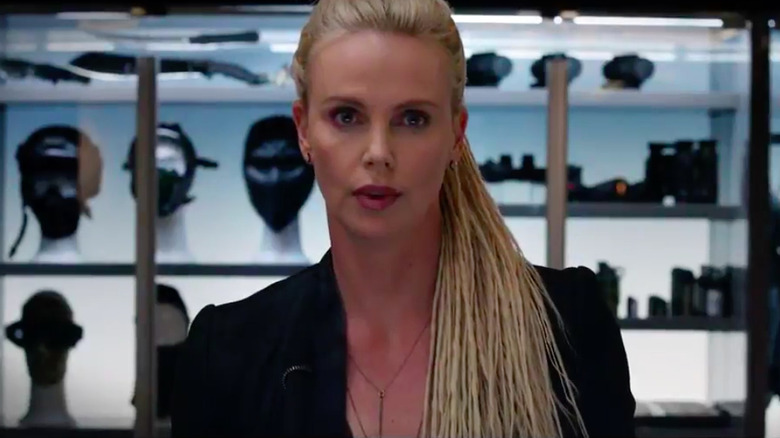 Universal Pictures
Back in 2017, when "The Fate of the Furious" came out, Tyrese Gibson spoke with E! News about his experience on the film, and he couldn't speak more highly of his co-star Charlize Theron. Apparently, the two became quite friendly, as Gibson related, "I got Charlize's cell phone number. I was flirting with her a little bit. I got the cell phone number. We're trying to get the kids together, have a little fun ... She's sweet." 
But trying to schedule play dates wasn't the only connection Gibson and Theron had. Gibson was quick to commend Theron on how she brought everyone together on the set of "The Fate of the Furious," saying, "I can tell you Charlize really came into this thing and set the tone for all of us. I often like to think of us as a franchise team and you get a new player to come in and they're killing it and we like, we got to step. Charlize really elevated us on an inspiration level."
It should really come as no surprise. Theron has acted consistently for over the past two decades, turning in one iconic performance after the next. It's safe to say any actor out there would be lucky to work alongside her and take advantage of her expertise.