Everything Leaving Netflix In July 2017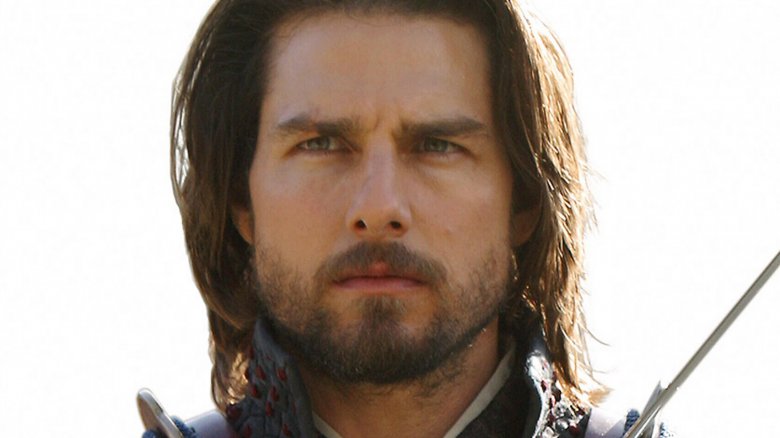 Warner Bros.
All good things must come to an end, and even stuff on Netflix is no exception. 
While the new releases for July include blockbusters like Rogue One: A Star Wars Story and Netflix Originals like Friends From College, the streaming service has to clear out room somewhere. A bunch of movies and TV shows will leave Netflix next month, including the Tom Cruise epic The Last Samurai, Mel Brooks' classic comedy Blazing Saddles, and the dark Sleeping Beauty starring Emily Browning.
If you've been putting off watching any of the following, you'll need to plan an intense binge session now. 
Leaving July 1
9/11 Stories in Fragments
America's Secret D-Day Disaster
American Pie Presents: Band Camp
American Pie Presents: The Naked Mile
Angus, Thongs and Perfect Snogging
An Unmarried Woman
Batman (animated)
Black Wings
Blazing Saddles
Blondie's New York
Bombs, Bullets and Fraud
Day of the Kamikaze
Death Beach
El Dorado
Flicka 2
Futurama: Season 6
Gentlemen Prefer Blondes
Ghost Whisperer: Season 1-5
Hello, Dolly!
Hip Hop: The Furious Force of Rhymes
History in HD: The Last Bomb
The Hunt for Bin Laden
The Incredible Bionic Man
Kate & Leopold
MacGyver: Season 1-7
Mystery Files: Hitler
Mystery Files: Leonardo da Vinci
Nazi Temple of Doom
Samurai Headhunters
Secrets: A Viking Map?
Secrets: Richard III Revealed
Secrets: The Sphinx
Shuttle Discovery's Last Mission
Titanic's Final Mystery
While You Were Sleeping
Working Girl
Leaving July 3
The Last Samurai
Two Weeks Notice
Leaving July 6
Los Heroes del Norte: Season 1-2
Leaving July 11
Opposite Field
Leaving July 12
Adventures of Pepper and Paula
In the Basement
Sleeping Beauty
Leaving July 13
Kevin Hart: Laugh at My Pain
Leaving July 15
All That Glitters
Lessons for a Kiss