Everything Coming To Netflix In July 2017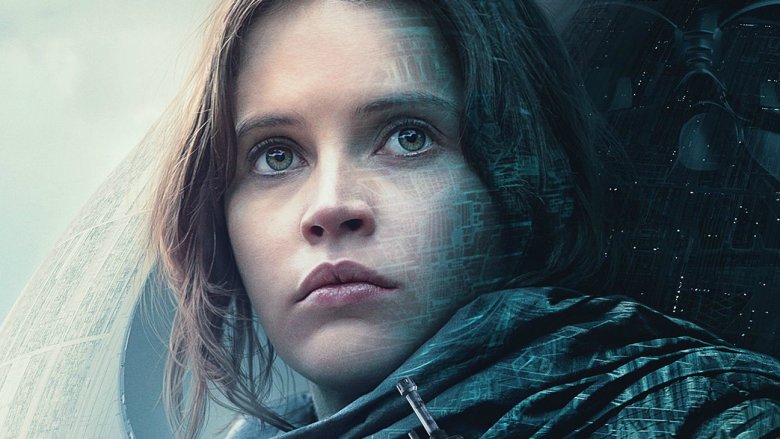 Remember when TV networks basically took the summers off? Netflix would never do that to you. Like every other month all year round, the streaming service will refresh in July with an impressive batch of blockbuster movies (like Rogue One: A Star Wars Story) and originals (including TV series like Friends From College and acclaimed films like To the Bone). All of it ensures you won't have to go far from the comfort of your own couch if you're looking for something new to binge, and we've rounded up all the new additions for your queue-curating enjoyment. Here's a look at everything coming to Netflix in July 2017, starting with new Netflix Originals and continuing through the movies and shows from other studios.
Friends from College
Life doesn't get any easier after you earn your first undergraduate degree. In the comedy series Friends from College, six college pals (Fred Savage, Cobie Smulders, Keegan-Michael Key, Nat Faxon, Annie Parisse, and Jae Suh Park) reunite in their mid-forties and learn something no professor can teach: friendship and adulthood are way more complicated than they realized. 
While it's a comedy, the trailer shows that the series will also have a strong emotional core—which isn't all that surprising: Friends from College comes from creator Nicholas Stoller, the director of Forgetting Sarah Marshall, The Five-Year Engagement, and Neighbors, all comedies that have a lot of heart to go with the laughs. Stoller directed all eight episodes of the first season, which drops July 14.
Castlevania
Castlevania has come a long way since its 8-bit origins. The original side-scrolling Konami game debuted for the Nintendo Entertainment System in 1986, and spawned a sprawling franchise that includes more than 30 titles all the way up to Castlevania: Lord of Shadow 2, released in 2014 for PlayStation 3 and Xbox 360. 
Now, for the first time ever, the game's horror-inspired backstory will make its way to a TV series. Loosely based on the 1989 game Castlevania III: Dracula's Curse, the aptly titled Castlevania follows the last surviving member of the disgraced Belmont clan on his quest to save Eastern Europe from the villainous Vlad Dracula Tepe. The trailer looks scary good; we'll find out for sure when Season 1 arrives on July 7.
Ozark
This definitely isn't the Bluth family. In a stark departure from Arrested Development (which will return to Netflix for a fifth season), Jason Bateman takes the lead in Ozark, a dark drama from the same studio behind House of Cards. 
Bateman stars as an embattled father who finds himself dangerously in debt to a powerful and ruthless drug lord. In an attempt to escape, he moves his wife (Laura Linney) and two kids from the suburbs of Chicago to a summer resort community in the Missouri Ozarks. Bateman also directs and executive produces the series, which was created by Bill Dubuque (The Judge). Think Breaking Bad meets Bloodline when the 10-episode first season premieres July 21.
To the Bone
Lily Collins stars as an unruly 20-year-old anorexic girl sent to a group home for youths in To the Bone, a bittersweet film Netflix picked up at the Sundance Film Festival earlier this year. 
Written and directed by TV veteran Marti Noxon (Buffy the Vampire Slayer, Girlfriends' Guide to Divorce), it's brutally honest and laced with refreshingly sharp wit—qualities very much on display in the film's first trailer. Collins (who hired a nutritionist to help her safely lose weight for the role) is already earning acclaim for her performance; she's joined in the cast by Keanu Reeves, Carrie Preston, and Lili Taylor. To the Bone debuts July 14.
Chasing Coral
If you're still on the fence about whether global warming and its potentially catastrophic effects are real, this critically acclaimed documentary may sway you. The winner of this year's Audience Award for documentary at the Sundance Film Festival, it centers on the destruction of coral reefs due to drastic changes in the world's temperature. The movie comes from Jeff Orlowski, who also directed the similarly themed Chasing Ice (about melting glaciers) in 2012. He took more than three years to shoot Chasing Coral, which follows two activists determined to save the reefs before it's too late—but as the trailer shows us, their efforts can only do so much. Look for the movie when it premieres July 14.
Ari Shaffir: Double Negative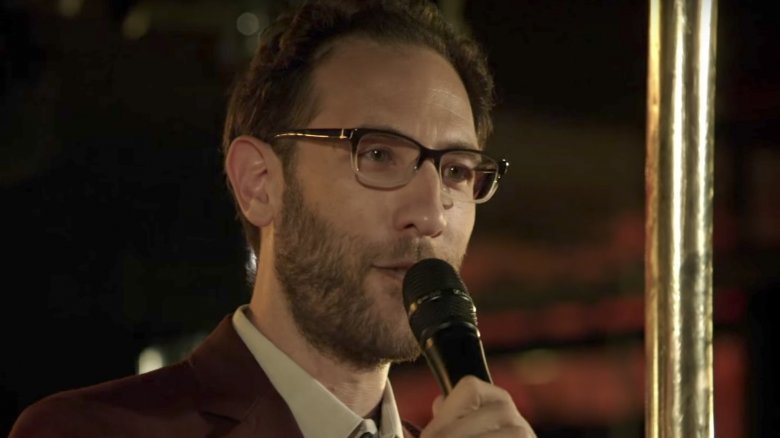 You may have seen comedian Ari Shaffir as the host of Comedy Central's This Is Not Happening or heard him on The Joe Rogan Experience podcast, on which he's a regular. But if you haven't, Netflix is about to formally introduce you. Ari Shaffir: Double Negative is a two-part stand-up special taped last November at Cap City Comedy Club in Austin, Texas. The first installment, Double Negative: Children, will focus on kids and, more specifically, "breeding," which Shaffir isn't on board with. The second part, Double Negative: Adulthood, will focus on the life you can't have if you marry and have kids.
The Standups: Season 1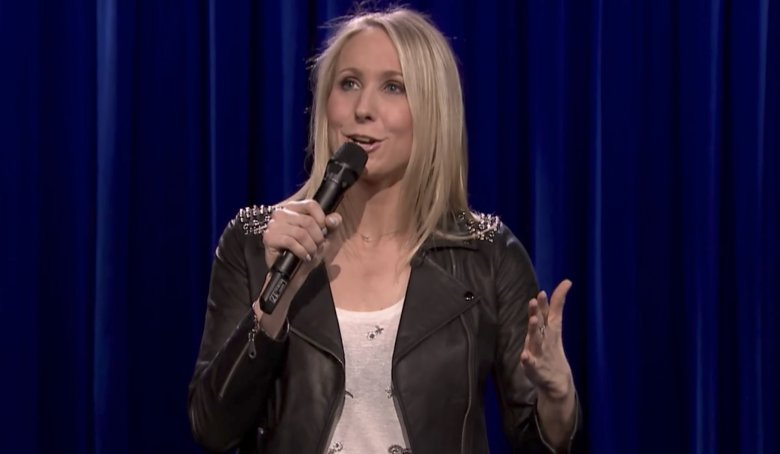 Netflix has put an increased emphasis on big-name comedy specials in recent years, and now the streaming giant is shining the spotlight on a batch of lesser-known names. The first season of The Standups features six half-hour specials dedicated to some of the brightest rising stars in comedy. 
The series will focus on Nikki Glaser (host of Comedy Central's Not Safe with Nikki Glaser), Nate Bargatze (who was part of Jimmy Fallon's "Clean Cut Comedy Tour"), Deon Cole (a cast member on the TBS comedy Angie Tribeca), Fortune Feimster (who has appeared on Chelsea Lately and Drunk History), Dan Soder (a staple of MTV2's Guy Code), and Beth Stelling (who has appeared on Conan and @midnight). Look for the series on July 4.
The Worst Witch: Season 1
Have you ever thought that Game of Thrones' pre-teen noblewoman Lyanna Mormont deserves her own show? This is probably about as close as we'll get. British actress Bella Ramsey (who's just 13) stars in The Worst Witch, the latest adaptation of Jill Murphy's hugely popular children's book series. 
Ramsey plays Mildred Hubble, a bumbling young witch at Cackle's Academy, a school for magic. However, she wasn't actually born into a family of witches. If that sounds a little like Harry Potter to you, it's worth noting that The Worst Witch came first, published in 1974. The first season of the Netflix series, which premieres July 21, also stars Raquel Cassidy (Downton Abbey) and Amanda Holden (EastEnders).
The Incredible Jessica James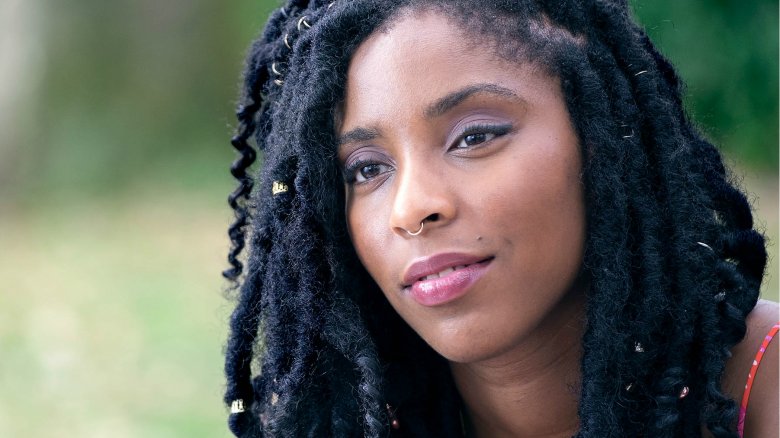 Built around the charm of Daily Show correspondent Jessica Williams, The Incredible Jessica James is a thoroughly millennial romantic comedy. Jim Strouse wrote and directed this film about a young, aspiring playwright in New York City who's still getting over a recent breakup. After a date with a divorcee app designer named Boone (Chris O'Dowd), she learns how to survive in a world obsessed with social media and relationship statuses. 
Netflix snagged the movie after a bidding war following a screening on the first day of this year's Sundance Film Festival. Co-starring Lakeith Stanfield (Straight Outta Compton) and Noel Wells (Master of None), the film will be ready for streaming on July 28.
Action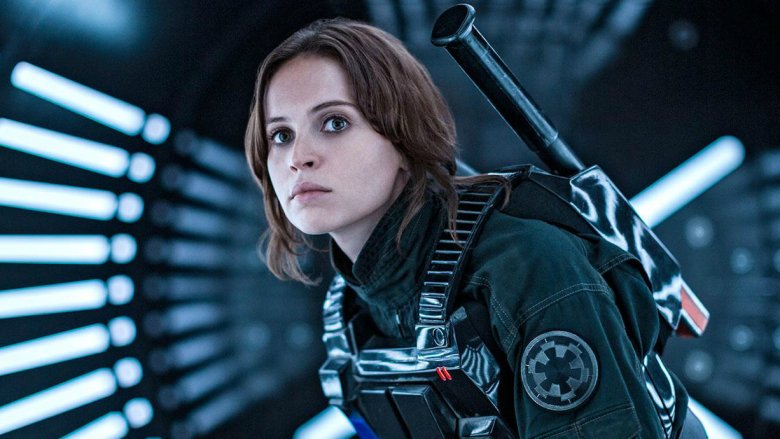 Were you too excited at the theater to meticulously keep track of every single detail in every single frame of Rogue One? That can all change now. With the first Star Wars anthology film coming to Netflix on July 18, you can go back, freeze-frame, and mentally chronicle every Easter egg, reference to Star Wars Rebels, and nod to the Skywalker saga. If you like your action with more of a comic book feel, you'll also be able to stream the Spawn movie. If you can't enjoy a movie unless Russell Crowe is in it, Netflix gives you 2000's Proof of Life.
July 1
Proof of Life
Spawn: The Movie
July 3
Diamond Cartel
July 18
Rogue One: A Star Wars Story
July 22
Railroad Tigers
July 31
Taking Earth
Comedy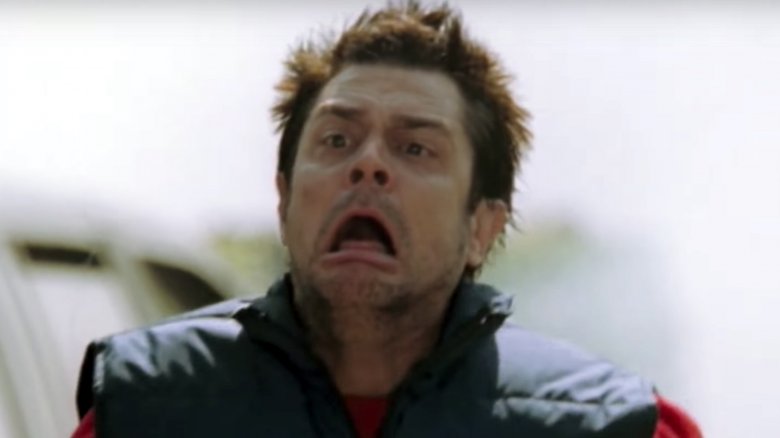 Is there any better way to spend a lazy summer day than by watching Johnny Knoxville and the gang subject themselves to repeated and increasingly elaborate stunts? There might be, but we're gonna try watching Jackass Number Two first. Not cerebral enough for you? We recommend Christopher Guest's hilarious dog show mockumentary Best in Show or the underrated Nicolas Cage crime comedy Matchstick Men. You could also do Christmas in July with Billy Bob Thornton in Bad Santa 2, or prep for two-a-days with Adam Sandler's take on The Longest Yard. 
July 1
Are We Done Yet?
Are We There Yet?
Best in Show
Boat Trip
Caramel
Code Name: The Cleaner
Delicatessen
Emma
Jackass: Number Two
The Longest Yard
Matchstick Men
Police Academy
Punch-Drunk Love
July 6
Butter
Speech & Debate
July 8
Bad Santa 2
July 11
Gabriel Iglesias Presents The Gentleman Jerry Rocha
July 18
Aditi Mittal: Things They Wouldn't Let Me Say
July 25
Joe Mande's Award-Winning Comedy Special
July 31
After the Reality
Documentary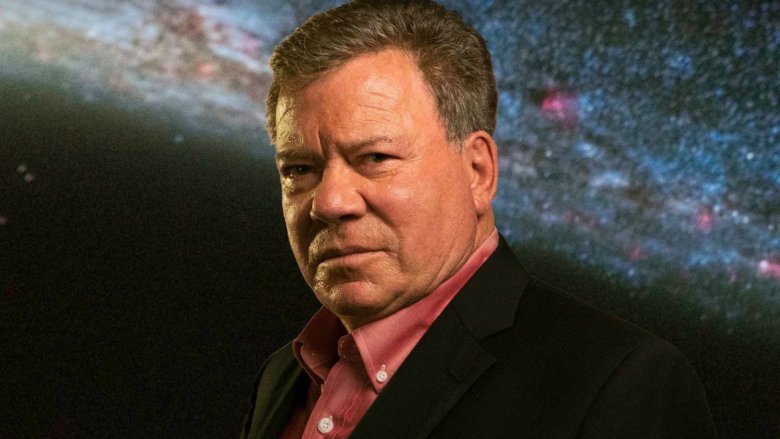 Obviously, Star Trek has had a profound impact on sci-fi culture. But did you realize the long-running series from Gene Roddenberry has also influenced new technology and creative innovations around the world? William Shatner will tell you all about it in The Truth Is in the Stars, a documentary that also features Stephen Hawking, Neil DeGrasse Tyson, and Family Guy creator Seth McFarlane. Another good one to watch: Out of Thin Air, a documentary about one of the strangest criminal investigations you've never heard of.
July 1
Out of Thin Air
The Truth Is in the Stars
July 3
Extraordinary: The Sam Romanek Story
July 17
Fittest on Earth: A Decade of Fitness
Drama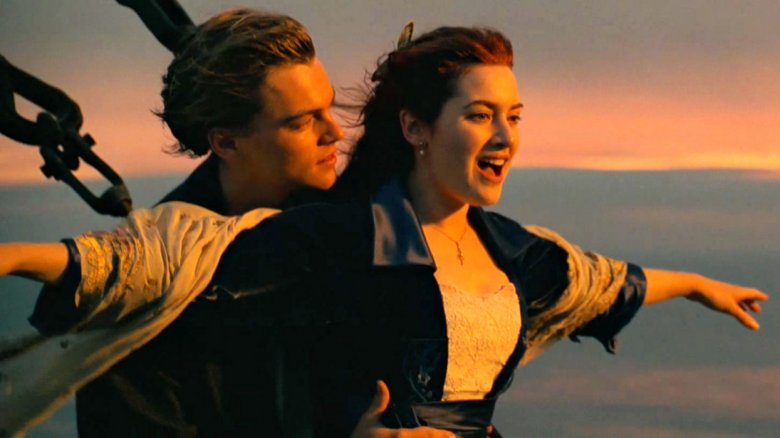 It doesn't get much more dramatic than Titanic, the James Cameron mega-blockbuster that would make for really uncomfortable watching on a cruise ship. But Netflix will also premiere 2016's Lion, the Oscar-nominated true story of a man who uses Google Earth to find his way back home after being lost as a child. If you're really in the mood to cry, watch The Boy in the Striped Pajamas, a World War II period drama that explores the horrors of holocaust through the eyes of two 8-year-old boys.
July 1
The Astronaut Farmer
The Boy in the Striped Pajamas
Dad
Last Night
Mixed Signals
Titanic
July 7
1 Mile to You (Life at These Speeds)
July 9
Lion
July 17
Uncertain Glory
July 24
Victor
July 31
Dark Night
Family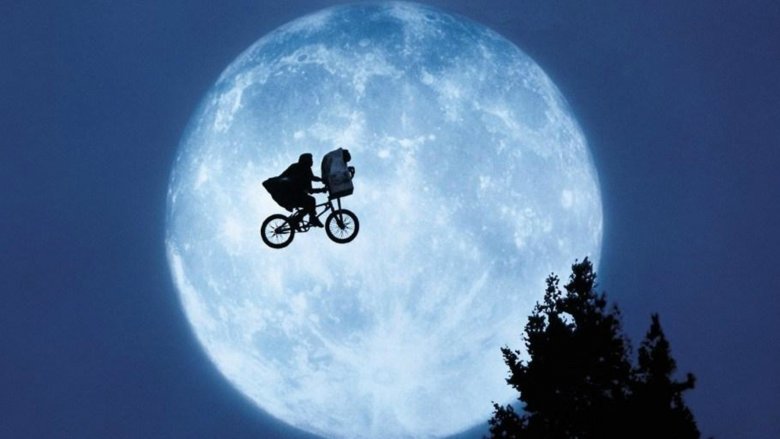 With the kids out of school, Netflix is really giving parents a lot of new and classic options for summer viewing. You can start with Steven Spielberg's E.T.: The Extra-Terrestrial and move right on to 1993's Free Willy. Just be prepared to field requests for an adorable pet alien and lovable Orca whale, respectively. The first three movies in the prehistoric Land Before Time franchise will also be available, along with Madagascar: Escape 2 Africa, and plenty more.
July 1
Albion: The Enchanted Stallion
E.T.: The Extra-Terrestrial
Free Willy
The Land Before Time
The Land Before Time II: The Great Valley Adventure
The Land Before Time III: The Time of the Great Giving
Liar's Dice
Madagascar: Escape 2 Africa
The Mighty Ducks
Zip & Zap & the Marble Gang
July 8
The Horse Dancer
July 17
A Cowgirl's Story
Thriller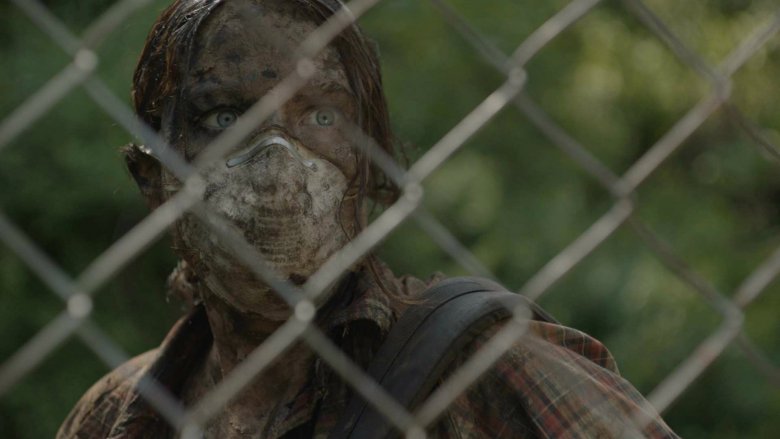 Netflix will have a lot to scream about in July. Check out Here Alone, a zombie flick about a young woman (Lucy Walters) who's forced deep into the woods after a mysterious epidemic wipes out most of society. You can also stream The Void, a sci-fi horror that follows a group of people trapped in a hospital crawling with grotesque creatures. If that's all a little too frightening, you can try Taking Lives, a 2004 psychological thriller starring Angelina Jolie and Ethan Hawke.
July 1
Here Alone
The Invisible Guest
Taking Lives
Unriddle
Unriddle II
July 6
The Void
July 25
Mundrothuruth: Munroe Island
Television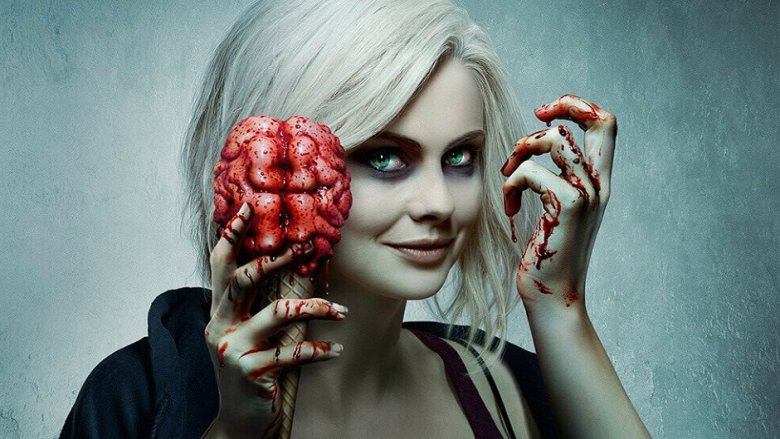 Why bother with cable? There'll be enough new seasons of TV coming to Netflix in July to keep your TV on all through July. The third season of the CW's iZombie will hit the service, and it's one of those shows that can suck away an entire day in one sitting. If you've never seen it, the series centers on a young zombie (Rose McIver) who must periodically dine on brains or else she'll turn into a stereotypical, flesh-eating monster. There will also be new episodes of Pretty Little Liars and West Coast Customs if they're more your thing.
July 1
Capo "El amo del tunel": Season 1
El Barco: Season 1
Deep Water: Season 1
Hostages: Season 2
Offspring: Season 6
The Originals: Season 4
Spice Up: Season 1
The Ultimatum: Season 1
Witnesses: Season 2
World at Your Feet: Season 1
Yes We Can!: Season 1
Yours Fatefully: Season 1
July 2
El Chema: Season 1
July 5
iZombie: Season 3
July 7
Dawn of the Croods: Season 4
Degrassi: Next Class: Season 4
Luna Petunia: Season 2
July 14
Buddy Thunderstruck: The Maybe Pile
July 15
Rake: Season 4
West Coast Customs: Season 4
July 18
Girlfriends' Guide to Divorce: Season 3
July 20
Pretty Little Liars: Season 7B
July 21
Last Chance U: Season 2
July 28
The Adventures of Puss in Boots: Season 5