The Shady Thing About Jackson From Hannah Montana Everyone Just Ignores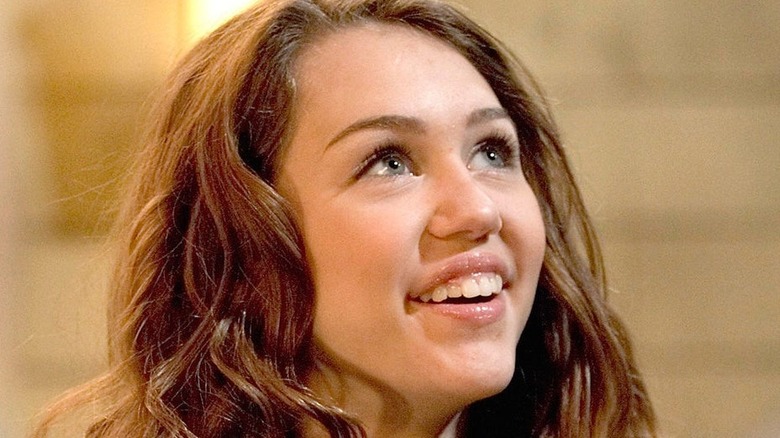 Disney Channel
Before Miley Cyrus was a world-famous pop star, she got her start on Disney Channel's "Hannah Montana." The show stars Cyrus as a fictional version of herself named Miley Stewart, who — in an attempt to maintain a normal personal life — has a secret alter ego identity as teenage rockstar Hannah Montana.
While Cyrus is the star of the show, her costars definitely help bring the show to life. She's joined by her father Billy Ray Cyrus, who also plays a fictional version of himself named Robby Ray Stewart. Dolly Parton also tags along on the show, making brief cameo appearances in episodes as Miley's aunt — a different role from her real-life relationship with Cyrus as her godmother (via Biography).
Aside from Miley's adult figures who joined the cast, Miley also has her group of friends and other relatives, one of them being Lilly Truscott, played by Emily Osment. Lilly is Miley's best friend who eventually gets her own alter ego as Lola Luftnagle so she can join Miley on her adventures as Hannah. There's also Oliver Oken, played by Mitchell Musso, who completes the trio of troublesome best friends. 
Filling out the main cast is Jason Earles as Jackson Stewart. However, there is one thing about the actor who plays Miley's brother on "Hannah Montana" that might surprise even longtime viewers.
Jason Earles was much older than his character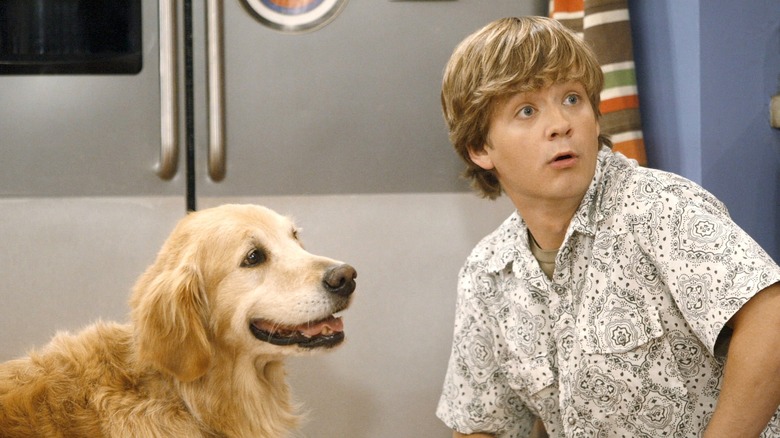 Disney Channel
Jason Earles plays Miley's brother Jackson on "Hannah Montana." Jackson and Miley do not always see eye to eye and often bump heads, but they ultimately share love and appreciation for each other. While this might sound sweet and wholesome — two teenage siblings getting along — there is one detail about Earles that actually might make the whole situation seem a little uncomfortable.
When "Hannah Montana" first aired in 2006, Cyrus was 13 years old, and so was the character she played. However, when Earles first started playing Jackson, who was 15 in the show, the actor was 28 years old (per Insider). The show aired for four seasons from 2006 to 2011, which means that Earles continued to play Jackson well into his 30s.
It's not technically unusual for actors to play characters who aren't same age as themselves. If actors only played people of the same age, it would be quite difficult to find work. Nonetheless, a grown adult actor playing a minor character about 13 years younger than him is a bit unsettling.