The James Bond Star You Didn't Know Played Two Different Bond Girls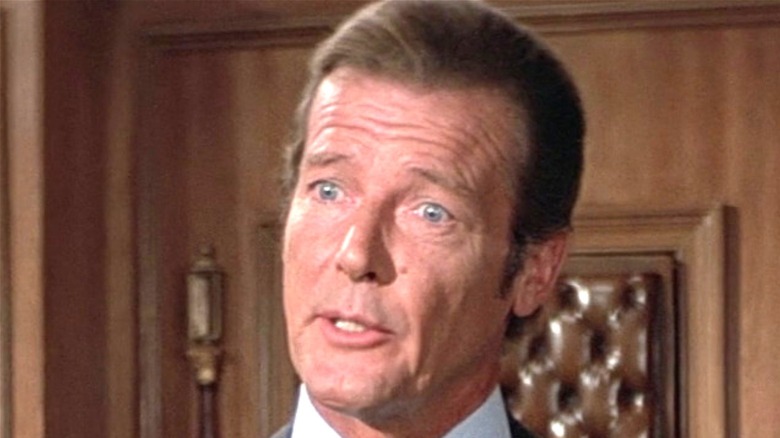 "Bond girl" is a phrase that, over the past sixty years, has come to be synonymous with everything from accomplice, to love interest, to villain (and sometimes all of the above) in the cinematic 007 universe. As the franchise has aged, the public perception of what it means to be a "Bond girl," and the role she plays opposite Agent 007 has also evolved. Ana de Armas, who played the machine gun-wielding CIA agent Paloma in 2021's "No Time to Die," said in a CNN interview that it's time to start thinking of Bond girls as Bond women, saying, "They're highly skilled, they're powerful [and] they all show it in their own way. They're equals to Bond ... Times change, and I think that is reflected in the film."
Given the ambiguity as to what constitutes a Bond girl (it could be argued, for example, that Miss Moneypenny — the secretary to Bond's boss — qualifies), it's almost impossible to deduce how many of them there actually have been. Perhaps no one embodied the versatility of the role better than a certain Swedish actress, who played two radically different Bond girls almost a decade apart. And one of these characters, according to the actress, was a feminist role ahead of its time, potentially laying the groundwork for the pattern of strong "Bond women" that have emerged in the last decade.
Maud Adams played Andrea Anders and Octopussy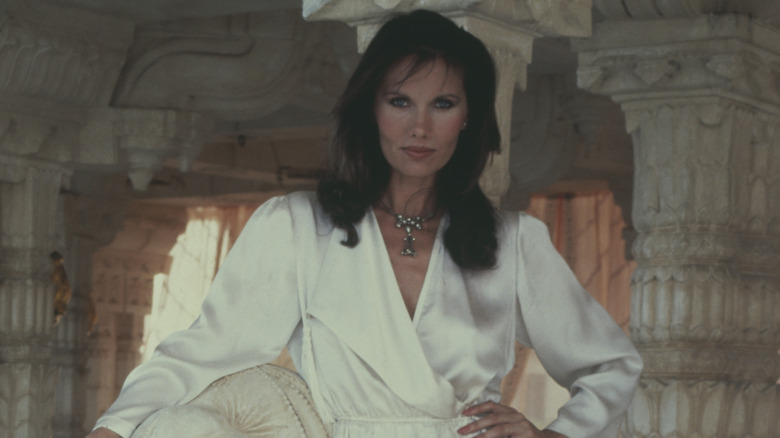 Fox Photos/Getty Images
That actress was Maud Adams, who has the distinction of being the only woman to play a Bond girl twice. She first appeared in 1974 as Andrea Anders, the lover of the assassin Scaramanga, in "The Man with the Golden Gun." Adams returned to the franchise in 1983 — this time as the titular leading lady — in "Octopussy." Both movies starred Roger Moore as James Bond. Adams and Moore had a close friendship offscreen, per an interview with Umgås Magazine: "He was one of my biggest champions and always sweet and lovely," she said.  
Adams, an ex-model, made her film debut in 1970 with a bit part as "Photo Model" in the drama "The Boys in the Band." Playing Andrea Anders in "The Man with the Golden Gun" proved to be her breakout performance, paving the way for her star turns in the dystopian flick "Rollerball," the erotic thriller "Tattoo," and the TV crime drama "Chicago Story." 
She particularly made Bond history when she was cast as Octopussy, the charismatic leader of an all-female jewel-smuggling operation. The part was one of Adams's favorites, per Umgås: "Octopussy was this strong, powerful woman, and of course had this strong cadre of beautiful women," she said. She added that she believes her character, despite being a love interest, was far too independent to marry James Bond. Though the film ends with Octopussy cradling a wounded Bond on a boat, Adams envisioned a more fittingly enigmatic ending for the sultry gem thief. She was the type to "drift into the sunset and you would never hear from her again," Adams said.
Adams later had a cameo as an extra in the 1985 Bond film "A View to Kill" (per Time Magazine), making her third (albeit, much smaller) Bond role.