The Jimmy Palmer Moment On NCIS That Had Fans In Tears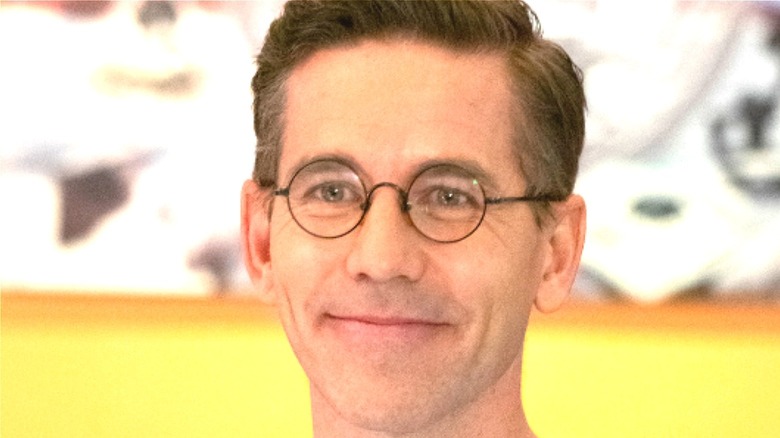 Bill Inoshita/CBS
"NCIS" blends police procedurals, military backgrounds, and a cast of colorful characters with varied skills that will do everything in their power to solve crimes. The popular series features a rotating cast that includes Mark Harmon, David McCallum, Brian Dietzen, Sean Murray, and Pauley Perrette, and is currently in Season 19. One of the more endearing characters on the show is Dr. Jimmy Palmer (Brian Dietzen), who is part of the "NCIS" medical team.
Palmer is a medical assistant to Dr. Donald Mallard (David McCallum), and the character has appeared in every single season (per IMDb). Surrounded by coworkers who are often very serious and stoic, Palmer is somewhat of an oddball who goes on rambling diatribes, much to the chagrin of his fellow agents. He is also known for an intense case of claustrophobia, as well as a penchant for shoes. With all of these quirks, what moment played on the heartstrings of fans, and invoked a powerful emotional response?
Fans loved when Gibbs hugged Palmer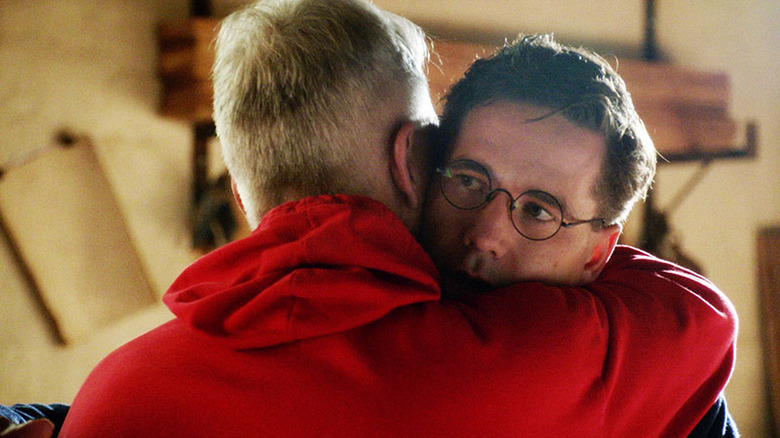 CBS
"NCIS" fans took to Reddit to discuss their favorite Jimmy Palmer moments.
On a thread titled "Thank God for characters like Jimmy Palmer," u/Chaplain22 began: "I am in the beginning of season 17 and throughout most of the series Jimmy Palmer is (usually) a ray of sunshine. I love characters like him." Redditor u/jaynewreck agreed, adding, "Oh god, when Gibbs hugs Palmer at the end of the episode. Immediate ugly tears. It's so good!" The original poster responded in kind, saying that they too shed a few tears of joy. 
Several other fans of "NCIS" chimed in with their approval of the character, and the moments that caused their feelings to swell. One such instance was when Palmer told off his father-in-law, and when Gibbs found Palmer and Abby (Pauley Perrette) performing a holistic treatment that resulted in Palmer being shirtless. This caused Gibbs to confusingly remark that he is surprised that Palmer had abs, much to the delight of Redditor u/mindlesskefkaesque.
Reddit user u/ptazdba finished the conversation by stating, "I love Jimmy as a character. He's got such a wisdom and such an innocence about him. I think my favorite episode they ever did with him is KEEP GOING. His honesty on the ledge is priceless and the team's reaction to his conversation was so heartwarming."
Fans of "NCIS" seem to rally around Palmer, and it makes sense because he is one of the more consistent and well-developed characters on the television show.