Why Morpheus' Death In The Matrix Resurrections Will Likely Not Be Reversed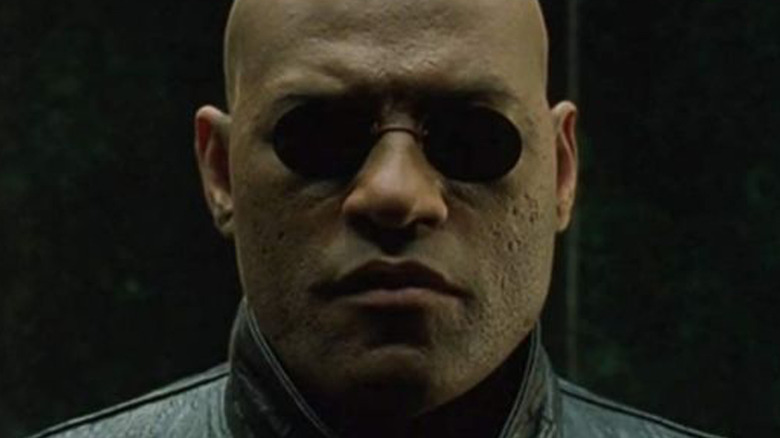 Warner Bros. Pictures
Spoilers ahead for "The Matrix Resurrections"
Leading up to the release of "The Matrix Resurrections," franchise stars Keanu Reeves and Carrie-Anne Moss were quickly revealed in an early trailer to be reprising their respective roles as Neo and Trinity in the film series' fourth entry. However, a new version of protagonist Morpheus — played by Laurence Fishburne in the original trilogy — appeared to be a role now under the stewardship of newcomer Yahya Abdul-Mateen II.
In an October 2021 interview with Entertainment Weekly, Abdul-Mateen II described his Morpheus as both a new version of the character and fully aware of Morpheus' history detailed in the previous franchise entries. As it turns out, Abdul-Mateen II's Morpheus in "The Matrix Resurrections" is a computer program written by Neo in the Matrix, related to the prior incarnation of the character only insofar as the existence of Fishburne's Morpheus inspired how Neo designed this entirely new virtual person of the same name.
Later on, the film reveals that Morpheus is dead, and further explanation reveals the narrative need for a sort of Morpheus 2.0. While Morpheus' death remains something of a mystery, mentioned more or less in passing in the middle of "The Matrix Resurrections," here's why it's likely to remain part of "The Matrix" lore moving forward.
Morpheus' death is part of The Matrix canon prior to Resurrections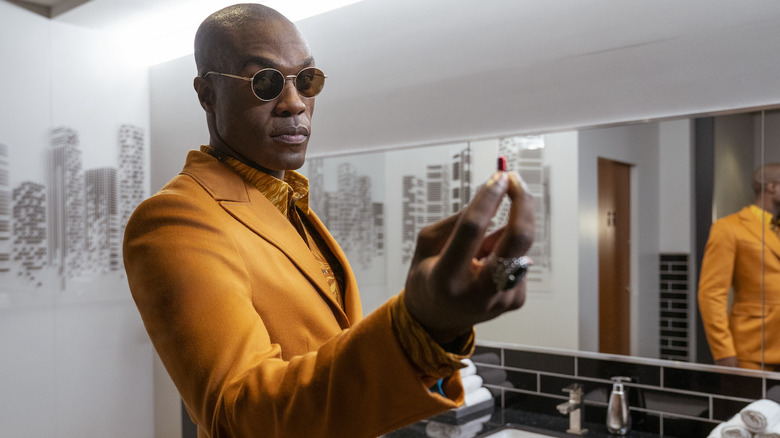 Murray Close/Warner Bros. Pictures
Around the time it was first revealed that Yahya Abdul-Mateen II would be portraying a new Morpheus, sites like Polygon, for example, began to share that a possible explanation for the change in actor was that Morpheus died in the video game "The Matrix Online," the story of which takes place after the conclusion of the third "The Matrix" film. In "The Matrix Resurrections," Niobe (Jada Pinkett Smith) leads Neo to a statue memorizing the original Morpheus in the wake of his death, though the nature of what killed him is unspecified, leaving room for his fate in "The Matrix Online" to remain canon.
Behind the scenes, Laurence Fishburne told Entertainment Tonight in August 2020 that director Lana Wachowski never asked him to reprise his role. While he couldn't provide a concrete justification as to why, he seemed to feel that Wachowski had her reasons.
Both Neo and Trinity die at the end of "The Matrix Revolutions," so their dual revivals in "Resurrections" provide ample precedent for the return of the original Morpheus. Nevertheless, Wachowski seems to be steadfast about her decision to bring back Neo and Trinity but not Morpheus, given the early decision not to cast Fishburne as well as the precedent set by the character's canonical death in "The Matrix Online." Morpheus as he once was, then, appears to remain a vestige of the past, should "The Matrix" franchise ever continue in the future.