Paul Bullion Of The Witcher Season 2 Unmasks Which DC And MCU Characters He'd Like To Play - Exclusive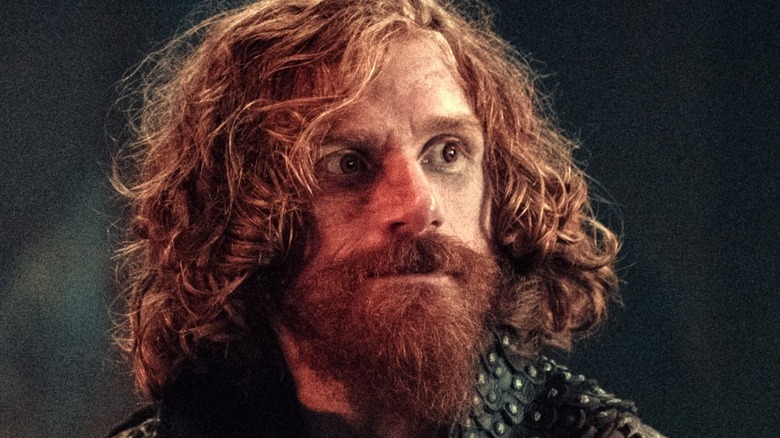 Netflix
Among the new faces in the second season of "The Witcher" is Paul Bullion as Lambert, another witcher who reunites with his childhood friend, Geralt of Rivia (Henry Cavill), when the titular hero returns home to Kaer Morhen.
Cavill's major breakthrough role came in 2013 in director Zack Snyder's "Man of Steel." Stunning audiences with his portrayal of Clark Kent, AKA Superman, in the film, he went on to reprise the role for two more films for Snyder: 2016's "Batman v Superman: Dawn of Justice," and the director's definitive version of "Justice League" in 2021. Built like a Man of Steel in real life, Cavill has put his chiseled physique to good use in "The Witcher" and has inspired co-stars like Bullion in the process. 
In an exclusive interview with Looper about his work in "The Witcher," Bullion admitted that he wouldn't mind following in Cavill's footsteps and taking on a role in the superhero genre in either the DC Extended Universe or the Marvel Cinematic Universe. As a veteran Ironman endurance athlete, there's no question that Bullion has the wherewithal to meet the physical demands a superhero — or supervillain — faces.
Bullion would like to examine the backstory of the Riddler in DC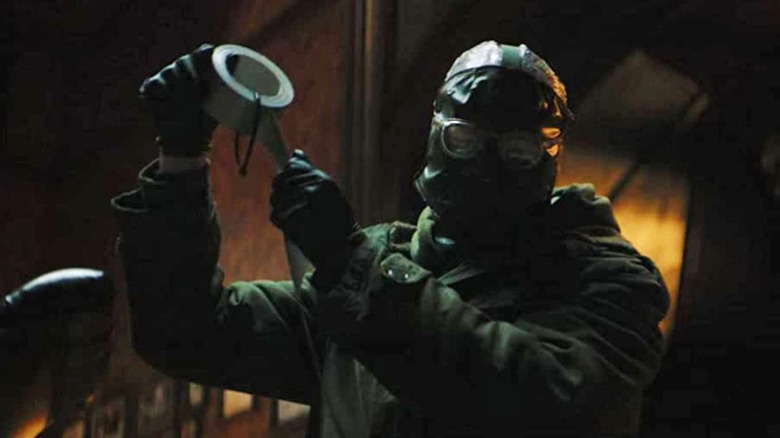 Warner Bros.
While the role has already been assumed by Paul Dano for writer-director Matt Reeve's 2022 film "The Batman," Bullion said he would love a chance to play The Riddler at some point. So far, the only live-action feature film version of the character prior to Dano's turn came with Jim Carrey's comically-flavored interpretation for Joel Schumacher's "Batman Forever" in 1995.
"I'm very interested to see how it's done, and I'm sure it'll be fantastically done in the new Batman film, 'The Batman,' but The Riddler. [I'd] play him really dark and real," Bullion said.
Pointing to Joaquin Phoenix's Best Actor Oscar-winning performance in 2019's "Joker," Bullion observed, "People aren't just born bad, they're born of society and things that have happened to them, and that's a perfect example."
The tonal shift of comic book movies began to change with writer-director Christopher Nolan's "Batman Begins" in 2005. As such, the idea of a gritty Riddler makes sense, Bullion said.
"Obviously, for a long time now, superhero films have gone away from kind of the comic book cartoonesque feel that they used to be, which are still very enjoyable and entertaining, and now, they've made superheroes grounded in reality, and that it would be possible for [a dark version of The Riddler] to happen," Bullion said.
Bullion would play a superhero on the Marvel side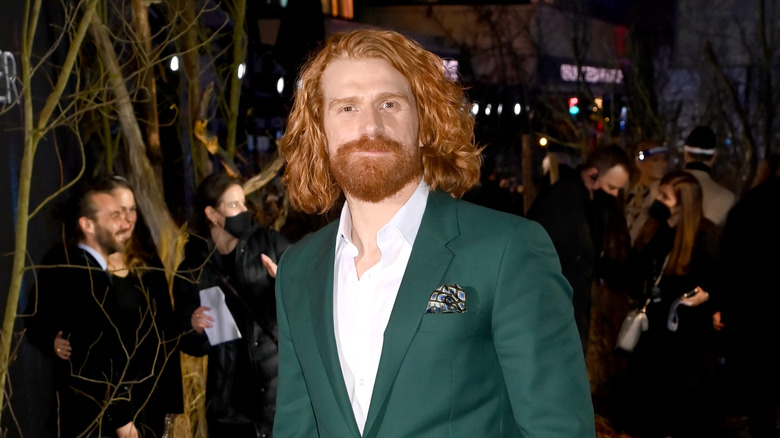 Dave J Hogan/Getty Images
When it comes to choosing a side in the superhero realm, Bullion is fairly resolute in which camp he aligns with: "I'd definitely be more of a villain. I think villains are more interesting to play in superhero franchises for me, personally," he said.
That's not to say, however, that Bullion wouldn't take a shot at wielding the Mjolnir as the God of Thunder in the MCU if the opportunity ever presented itself.
"If 'Thor' ever came up for a reboot — it's been done fantastically at the moment — but I wouldn't mind trying my hand at Thor in a few years," Bullion enthused.
Thor has been embodied by Chris Hemsworth in eight films since 2011 (if you include his mid-credits cameo in "Doctor Strange"), and he will reprise the role once again in "Thor: Love and Thunder" in July of 2022.
In the meantime, fans can catch Bullion in "The Witcher" Season 2, which is streaming exclusively on Netflix.