Jumanji: Welcome To The Jungle Will Feature A Robin Williams Tribute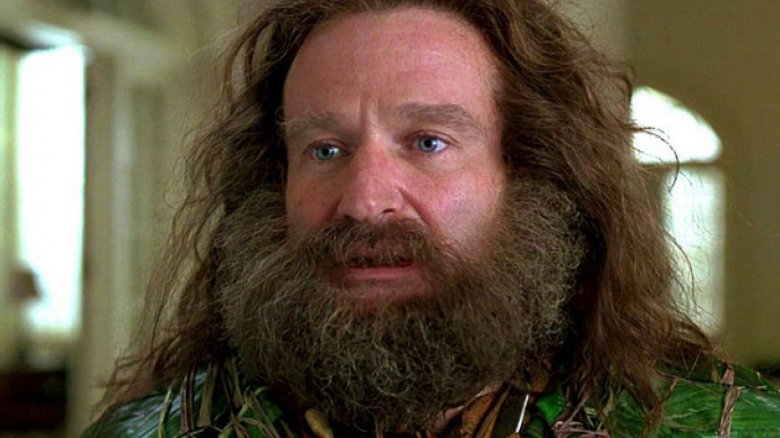 Robin Williams' Alan Parrish will not be completely missing from Jumanji: Welcome to the Jungle. Star Jack Black revealed in a recent interview with The Hollywood Reporter that the upcoming sequel will find a way to honor Williams' character following the actor's death in 2014.
Jumanji: Welcome to the Jungle plans to update the original film by making the titular game into a video game instead of a board game, but it still features the same basic premise: kids who are unwittingly transported into the world of a game. Unlike the original, though, Black says that the updated version will actually take viewers into the game, providing a whole new layer for the story. "This one takes place primarily inside the jungle of Jumanji," he said. "That's the coolest part of the film– we're able to transport the audience to that secret and wondrous land, with the danger and the beauty."
It's in this land where the new characters will encounter the things Williams' Parrish left during his time in the game. "We're exploring this jungle and trying to conquer the game; it's life or death," Black said. "But while we're there, we find clues left behind by [Williams' character Alan Parrish]. He built up a full-blown jungle house, similar to a Swiss Family Robinson situation. It's like he's there helping us without actually being there."
While it remains to be seen how prominent Parrish's presence will be in the sequel, it's good to hear that he will be honored throughout the film. Dwayne Johnson, Kevin Hart, Karen Gillan, and Nick Jonas also star in Jumanji: Welcome to the Jungle, which was directed by Jake Kasdan (Walk Hard: The Dewey Cox Story) based on a script from Scott Rosenberg (High Fidelity). The movie is set for a Dec. 22, 2017 release; while we wait, see Gillan's skimpy Jumanji outfit and some other controversial movie costumes explained.