Ron Howard Confirmed As New Young Han Solo Director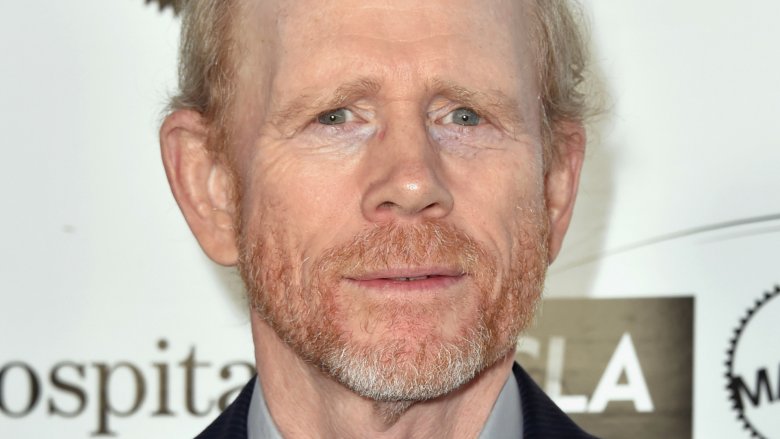 Getty Images
Well, that was quick. Lucasfilm announced Thursday morning that they have already found a new director for the upcoming young Han Solo Star Wars anthology film in Ron Howard, an Oscar winner for directing A Beautiful Mind. 
The movie's original directors, Phil Lord and Christopher Miller, left the project earlier this week after having been with on board since filming began in January. While the two listed "creative differences" as the official reason for their departure, reports say that they may have actually been fired from the project over conflicts with Lucasfilm president Kathleen Kennedy and screenwriter Lawrence Kasdan. Howard was reported as the frontrunner for the new director shortly after their departure, with Kasdan's and Joe Johnston's names also being thrown around.
Howard has a number of other upcoming projects set for the coming years, including a documentary on opera singer Luciano Pavarotti and an adaptation of the memoir Hillbilly Elegy, but he is apparently free enough to step up and get the young Han Solo movie back on track for its 2018 release date. The director is also known for his work on Rush, Frost/Nixon, How the Grinch Stole Christmas, and The Da Vinci Code; he previously revealed that George Lucas approached him about directing The Phantom Menace, although he didn't take the job.
"At Lucasfilm, we believe the highest goal of each film is to delight, carrying forward the spirit of the saga that George Lucas began forty years ago," said Lucasfilm president Kathleen Kennedy in a statement. "With that in mind, we're thrilled to announce that Ron Howard will step in to direct the untitled Han Solo film. We have a wonderful script, an incredible cast and crew, and the absolute commitment to make a great movie."
The company noted in their official announcement that filming is set to resume on July 10. According to The Hollywood Reporter sources, the next steps for Howard are to meet with the movie's cast and to watch a rough edit of what has been shot thus far to see what he needs to change. The movie was initially scheduled to shoot for three-and-a-half more weeks, with five weeks of reshoots set for this summer. It is unknown if that schedule will hold, although Lucasfilm is still sticking with their original release date of May 25, 2018.
Plot details for the young Han Solo film have been kept tightly under wraps, but we do know that it will star Alden Ehrenreich as the younger version of the gunslinger Harrison Ford played in the original films and that it will follow the pre-A New Hope adventures of Han and Chewbacca (Joonas Suotamo). Emilia Clarke will play the female lead, while Donald Glover will play a young Lando Calrissian and Woody Harrelson will play Han's criminal mentor. Phoebe Waller-Bridge, Thandie Newton, and Michael K. Williams fill out the cast.
While we wait to see how the project goes forward, read up on what we want to see when it ultimately does hit the big screen.