Ron Howard Reportedly Top Choice To Take Over Young Han Solo Movie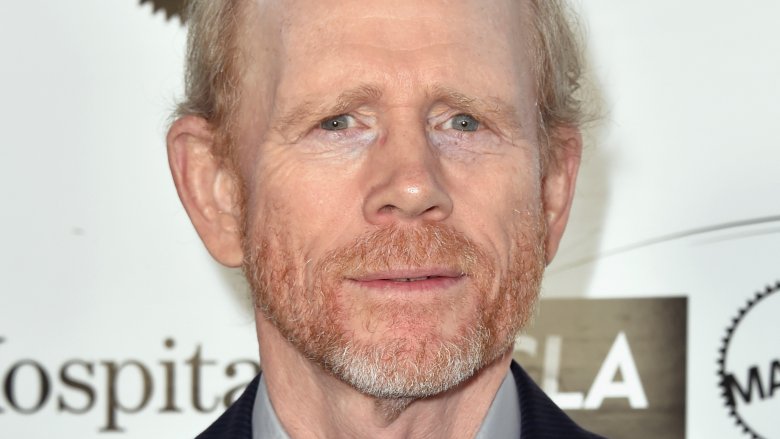 Getty Images
The upcoming young Han Solo Star Wars anthology film lost its directors on Tuesday night more than six months into filming, and Lucasfilm is already rushing to find a replacement. According to reports from Deadline and The Hollywood Reporter, a frontrunner may have already emerged in Ron Howard, an Oscar winner for directing A Beautiful Mind.
The original directors, Phil Lord and Christopher Miller, had been with the project since filming began in January. While the two listed "creative differences" as the official reason for their departure, reports say that they may have actually been fired from the project over conflicts with Lucasfilm president Kathleen Kennedy and screenwriter Lawrence Kasdan. 
Kasdan's name has also been thrown around as a potential new director, with the experienced writer having been with the Star Wars franchise since The Empire Strikes Back. Having been on set, he has an idea of what's gone on thus far and what he needs to change; he is also already an experienced director, having stepped behind the camera for Body Heat, The Big Chill, and I Love You to Death, among others. However, there could be issues with violating Directors Guild of America rules if he were to take over.
Despite the talk about Kasdan, Deadline reports that Howard is still the frontrunner. The director has a number of upcoming projects set for the coming years, including a documentary on opera singer Luciano Pavarotti and an adaptation of the memoir Hillbilly Elegy, but he is apparently free enough to potentially step up and get the young Han Solo movie back on track for its 2018 release date. THR says that Jumanji and Captain America: The First Avenger director Joe Johnston is also in the mix as a potential candidate.
Kennedy says a new director for the project will be announced soon. Plot details for the film have been kept tightly under wraps, but we do know that it will star Alden Ehrenreich as the younger version of the gunslinger Harrison Ford played in the original films and that it will follow the pre-A New Hope adventures of Han and Chewbacca (Joonas Suotamo). Emilia Clarke will play the female lead, while Donald Glover will play a young Lando Calrissian and Woody Harrelson will play Han's criminal mentor. Phoebe Waller-Bridge, Thandie Newton, and Michael K. Williams fill out the cast.
The film is likely to shut down for a few weeks as Lucasfilm tries to find a new director, re-edit what has already been shot, and see how how they will go forward. The movie is still chugging along towards a May 25, 2018 release date, at least for now. While we wait to see how the project goes forward, read up on what we want to see when it ultimately does hit the big screen.