Shaq Joins Kyrie Irving's Uncle Drew Movie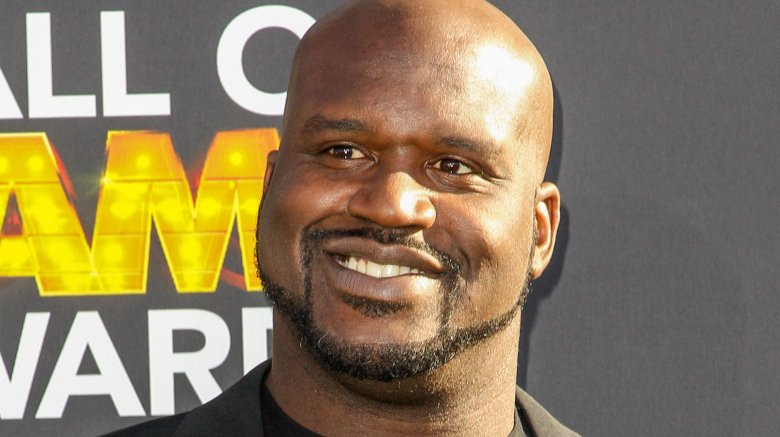 Getty Images
Kyrie Irving has recruited another All Star for his upcoming Uncle Drew movie. According to The Hollywood Reporter, Shaquille O'Neill is in talks to join the Cavs player's movie adaptation of his Pepsi ads, in which he plays an aging basketball player. 
The movie will expand on the commercials' basic concept, focusing on a squad of older basketball players who band together to compete in the famous Rucker's tournament. THR sources say that more than just Shaq could be joining Irving on the court, with a number of other top NBA players currently looking for parts.
Shaq expanded into acting throughout his NBA career, appearing in Kazaam and Steel; lately, he has been known for his appearances in Adam Sandler movies, including Jack and Jill, Blended, and Grown Ups 2. He recently voiced himself in The Lego Movie and is next set to lend his voice to the Raja Gosnell-directed comedy Show Dogs. There is no word on who he will play in Uncle Drew.
THR reports that Uncle Drew has also recruited Get Out star Lil Rel Howery to play a young man who loves basketball and seeks out Uncle Drew for help. Howery is also known for his starring role on The Carmichael Show, as well as appearances on Friends of the People and The Lucas Bros. Moving Co. Howery is an experienced stand-up comedian who also competed on NBC's Last Comic Standing.
Jay Longino (Skiptrace) wrote the script for Uncle Drew, which will be directed by Charles Stone (Drumline). There is no word yet on a release date for the project; while we wait to learn more, see which X-Men character Shaq almost played.