The Defenders Join Forces In New Motion Poster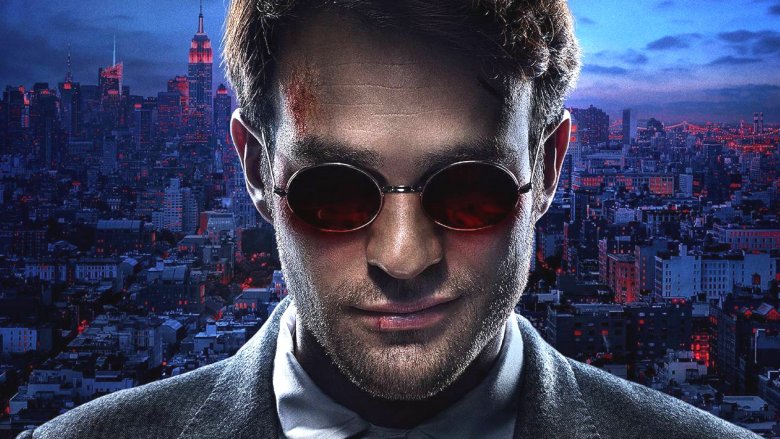 There's no "us" in "team" in the newest promo for The Defenders. The upcoming superhero team-up show released a new motion poster with that caption on their Twitter account late Wednesday, showing Daredevil, Jessica Jones, Luke Cage, and the Iron Fist all teaming up to kick butt. Like the show's epic first trailer, the motion poster, which you can view at the bottom of this article, is set to the tune of Nirvana's "Come As You Are." 
The eight-episode series will feature the four heroes uniting to take down a common enemy, a combination of several entities which has apparently been lurking in each of the separate stories we've seen thus far, according to star Mike Colter. (This villain likely has some connection to Sigourney Weaver's Alexandra, the series' big bad who the actress calls "one of the most interesting women characters" she has ever read.)
Not everything will be smooth sailing for the newly minted foursome, though. Despite the tough task ahead, they won't all be able to just come together right off the bat, as they will be dealing with a lot of tension within the group. "It's very difficult when you all have such strong, passionate viewpoints, to kind of reconcile and make sure that everybody's on the same page," Colter previously said of the team. "It doesn't work that way, but we'll do the best we can."
The Defenders, which also stars Charlie Cox, Finn Jones, Krysten Ritter, Rosario Dawson, Simone Messick, Elodie Yung, Scott Glenn, Jessica Henwick, Rachael Taylor, Deborah Ann Woll, Carrie-Anne Moss, Elden Henson, and Eka Darville, will hit Netflix on August 18. While we wait, get some clues on what to expect by reading up on the superhero team's untold truth.
There's no 'us' in team. #DEFEND pic.twitter.com/jOFJUyYilq

— The Defenders (@TheDefenders) June 22, 2017