Why The Owl In Hawkeye Episode 6 Means More Than You Think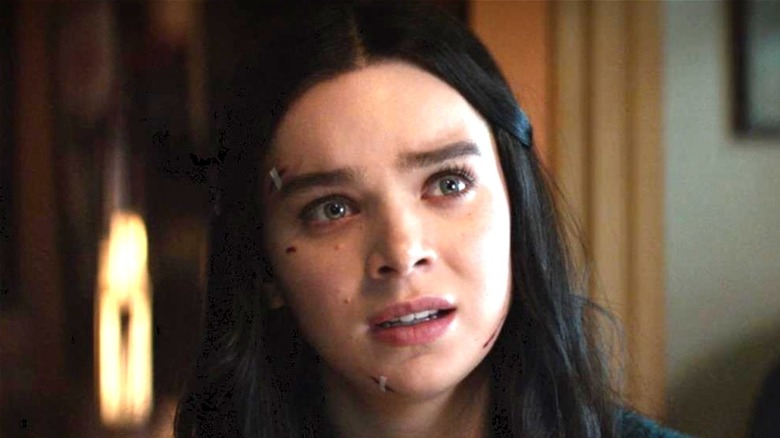 Marvel Studios/Disney+
On Christmas Eve in 1931, the Rockefeller Center construction site workers decided to buy a Christmas tree. America was in the midst of the Great Depression at the time (via HISTORY), and everyone, frankly, needed a little cheering up. The workers came together and bought a 20-foot tree that they then decorated (via Rockefeller Center). What those workers had no way of knowing was that two years later it would become an official tradition to put up a Christmas tree in Rockefeller Center, or that it'd be something we're still doing 90 years later.
Erik Pauze, the Rockefeller Center head gardener, is in charge every year of picking the tree that will become its official Christmas Tree (via NY Daily News). However, he was likely just as surprised as everyone else in November 2020 when the 75-foot Norway spruce that was chosen to be the Rockefeller Center Christmas Tree that year ended up having a stowaway. The stowaway in question, a tiny saw-whet owl named Rockefeller (or "Rocky," for short), was discovered to have made the journey with the tree all the way to New York City (via NBC New York). 
Around the same time Rocky was discovered, Marvel's "Hawkeye" was scheduled to film in New York (via Twitter). With that in mind, it makes sense that the show's writers might have chosen to include a nod to the real-life owl in the Disney+ series.
Hawkeye Episode 6 pays homage to a real-life owl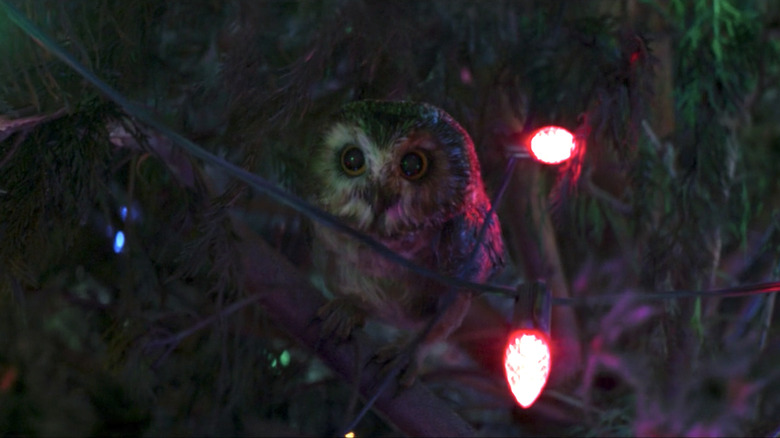 Marvel Studios/Disney+
Many fans, understandably, speculated Wednesday morning that the owl Clint Barton (Jeremy Renner) befriends in "Hawkeye" Episode 6 might have been a reference to a Marvel character named Leland Owlsley. However, considering that Owlsley is a supervillain and the owl that appears in "Hawkeye" actually kind of helps Clint and Kate by picking up some shrunken bad guys and carrying them away, the possibility that the character was inspired by Owsley seems unlikely. Instead, it seems far more likely that the owl in "Hawkeye" Episode 6 is actually a reference to the real-life stowaway that was found in the Rockefeller Center Christmas Tree in November 2020. 
Saw-whet owls are famously small, so the fact that Rocky wasn't immediately seen hiding in the tree's branches is unfortunate but is easy to understand. The bird was found dehydrated and hungry but was quickly treated to a mice feast.
Taking all that into account, while "Hawkeye" may not tease the future screen debuts of any Owl-based superheroes or villains, it's nonetheless nice to know that even the MCU has its own version of Rocky, the Rockefeller Christmas Tree owl.