Saw: Legacy Is Now Called Jigsaw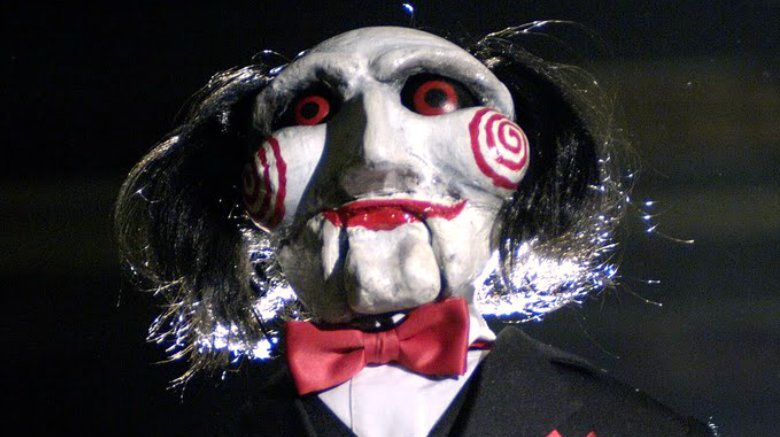 We don't want to say everyone is copying Logan, but it sure seems like producers are going with simple, one-word names a lot these days.
Lionsgate announced that the upcoming eighth Saw movie (previously known as Saw: Legacy) is know titled Jigsaw.
If you've seen any of the previous seven movies, you know that Jigsaw is the murderous mastermind behind all of the elaborate and deadly traps that test his victims' will to live. Of course, Jigsaw has been dead since the third movie but Tobin Bell has appeared as the character in flashbacks in every installment since then.
The title reveal was accompanied by this logline: "One of the highest grossing horror franchises of all time is back, taking the Jigsaw killer's signature brand of twisted scenarios to the next level."
While that could mean almost anything, we do know that neither Costas Mandylor nor Cary Elwes are expected back. The new cast includes Mandela Van Peebles, Hannah Anderson, Laura Vandervoort, Brittany Allen, Callum Keith Rennie, and Matt Passmore.
Peter and Michael Spierig (Predestination, Daybreakers) will direct the movie based on a script by Pete Goldfinger (Piranha 3D), Josh Stolberg (Sorority Row), and series writers James Wan and Leigh Whannell.
We'll keep you posted as more details emerge, but Jigsaw is expected in theaters on Oct. 27. It's one of the horror movies we think will blow everyone away this year.