Here's Where You Can Stream Jim Carrey's A Christmas Carol This Holiday Season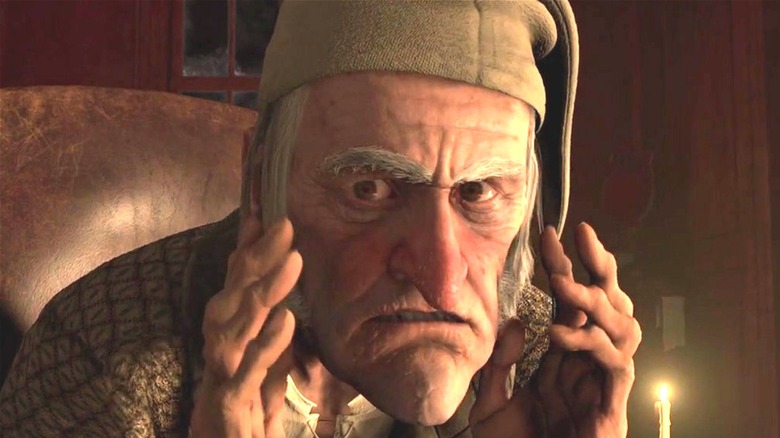 Walt Disney Pictures
For many of us, the holiday season is a time of reacquainting ourselves with the classics. There's no shortage of stories (and their myriad adaptations) that are tailor-made for Christmastime, but the definitive Christmas story for a lot of us would have to be "A Christmas Carol" by Charles Dickens. This is arguably one of the most-adapted works of fiction ever written, but it's possible you've got an itch to watch one specific version of the story sometime this holiday season.
We're talking about "A Christmas Carol" by Robert Zemeckis, starring Jim Carrey as Ebenezer Scrooge, as well as the three Christmas Ghosts who visit him to show him the error of his ways. The film also stars Gary Oldman, Colin Firth, Bob Hoskins, and Robin Wright, many of whom voice multiple roles. And it's all rendered in Zemeckis' signature CGI performance-capture animation, which gives it the appearance of a three-dimensional storybook come to life. You might describe it as a companion piece to another motion-capture CGI animated Christmas movie featuring a movie star in multiple roles and also directed by Zemeckis: "The Polar Express."
Here's where you can watch "A Christmas Carol" this holiday season. 
You can watch A Christmas Carol on Disney+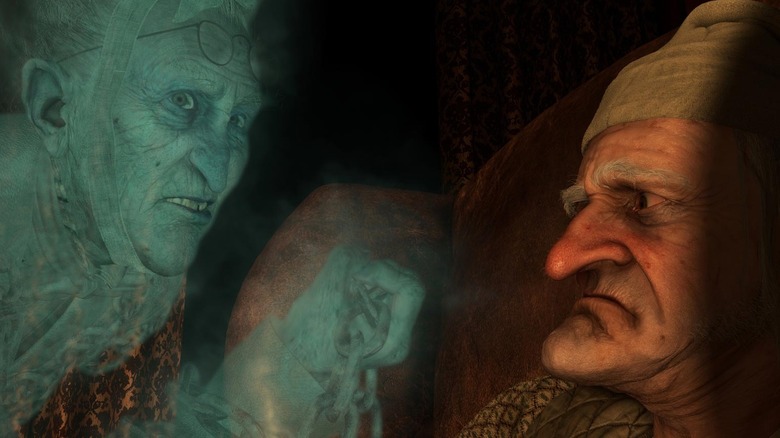 Walt Disney Pictures
"A Christmas Carol" is a Disney movie (the third Disney adaptation of the movie as a matter of fact, after "Mickey's Christmas Carol" and "A Muppet Christmas Carol"), so you know there's at least a solid chance that it's on the company's own proprietary streaming platform. And sure enough, you can find this version of "A Christmas Carol" on Disney+ right now.
There are a lot of different versions of "A Christmas Carol" from over the years, and many of them are scattered across the streaming landscape. But as of this writing, the only place to stream the 2009 animated Disney version is on Disney+. Whether the movie is a holiday tradition in your household or you're just looking for a different take on Scrooge, Marley, the three Christmas Ghosts, Tiny Tim, and the whole gang, Disney+ is probably your best bet.