Here's Where You Can Stream The Polar Express This Holiday Season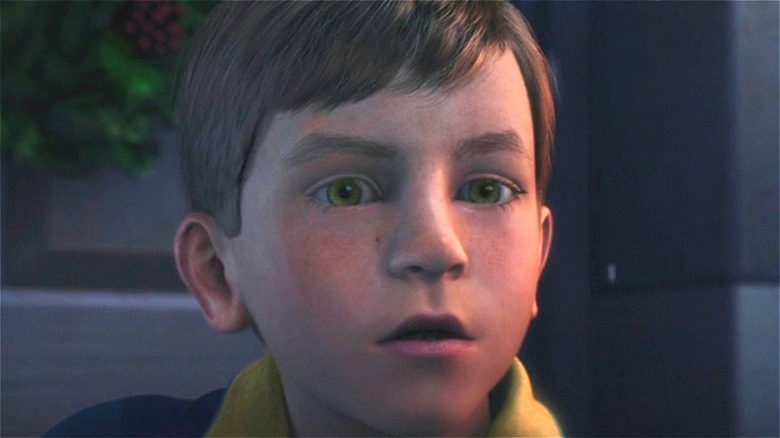 Warner Bros./HBO Max
We may receive a commission on purchases made from links.
2004's "The Polar Express" has become a must-watch holiday movie for families across the world. An adaption of Chris Van Allsburg's children's book, it concerns itself with the adventures of an unnamed Hero Boy (acted by Tom Hanks and Josh Hutcherson, with voiceover work by Daryl Sabara). The boy does not believe in Santa Claus and is astonished to find a train idling in the middle of his street. This is the titular Polar Express, which is bound northward and only allows those who believe in Santa to board. In spite of his misgivings, he punches his ticket and makes the acquaintance of three fellow children: Hero Girl (Nona Gaye, with singing by Meagan Moore and additional work from Chantel Valdivieso), Billy the Lonely Boy (acted by Peter Scolari and Hayden McFarland with singing by Matthew Hall and voice work by Jimmy Bennett), and Know-It-All (acted and voiced by Eddie Deezen with additional work from Jimmy Pinchak). Hero Boy quickly finds himself on a breathtaking journey that will ultimately prove or disprove his belief in the magic of Christmas.
The film has become noteworthy for its animation style, which was an early example of motion capture animation (per Wired). For families and any other animation enthusiasts looking for a little holiday entertainment, "The Polar Express" is up and streaming on one particular platform throughout the remainder of the holiday season.
HBO Max subscribers can ride the Polar Express this season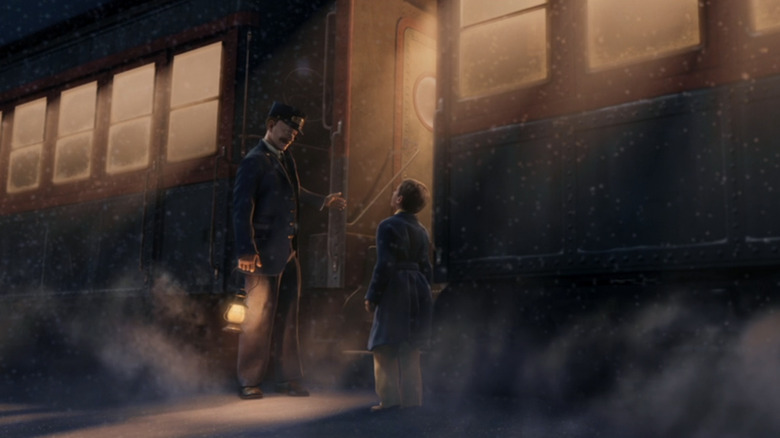 Warner Bros./HBO Max
HBO Max subscribers can stream "The Polar Express" as a part of their subscription packages with no additional charge to their accounts. As of now, it looks like the film will be up and streaming throughout the holiday season. Philo and fuboTV subscribers who already have HBO Max as part of their subscription plans will also be able to watch the film. DirecTV and certain AT&T phone plan subscribers likely already get HBO Max as a part of their current subscription tiers, and Hulu subscribers can sample the service for free. 
If you have a cable subscription, you can also watch "The Polar Express" on the TNT or TBS websites and apps. You'll need to log in via your service provider credentials to get access, but this is a great alternative for those without streaming subscriptions.
If you want to watch "The Polar Express" without committing to a full streaming platform subscription, you may also rent it. YouTube, Vudu, Google Play, Apple TV,  and Amazon Prime Video have the film available to rent for $3.99 at each location. "The Polar Express" may also be bought in a digital format for $9.99 to $14.99 on the same websites.