Did Warner Bros. Just Confirm Huge The Flash Casting News?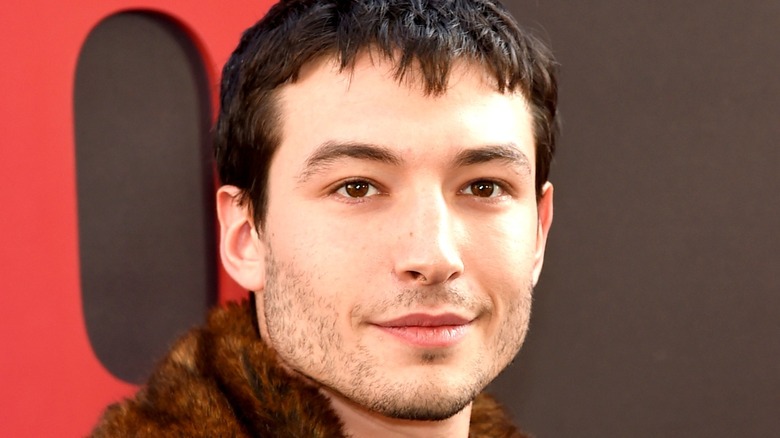 Jamie Mccarthy/Getty
While the Marvel Cinematic Universe continues to smash box-office records year in and year out, the DC Extended Universe is still struggling to find its feet. After the failure of 2017's "Justice League," the DCEU seems to be focusing more on delivering grounded standalone films about individual characters.
One such film is "The Flash," set to release in November 2022. Ezra Miller will reprise their role as the titular speedster from "Justice League" and "Batman v Superman," and the story will revolve around Barry Allen using his powers to travel to the past in order to prevent his mother from being murdered (via The Hollywood Reporter.) Aside from that brief synopsis, not much is known about the plot, though it is thought to be influenced by the Flashpoint comic series, as both Michael Keaton and Ben Affleck have joined the cast as their respective versions of Batman.
However, Warner Brothers recently dropped their annual "Movie Preview," which details all of their movies set to release in 2022, and they may have just revealed a big hint at what we can expect from the plot of "The Flash."
Will General Zod return to the DCEU?
The little blurb the article gives about "The Flash" is nothing special –- it describes the plot of the movie in general terms and gives fans a speculative release date –- but it's the cast list the article provides that is really interesting. The list casually includes Michael Shannon, who played General Zod in the previous DCEU films "Man of Steel" and "Batman v Superman." The nonchalant manner of his inclusion in this list all but confirms that Zod is set to return once more to the DCEU, and that he will most likely factor into the time travel storyline the same way as Keaton and Affleck — an unintended consequence of altering time and space.
Zod was killed in "Man of Steel" at the hands of Superman (Henry Cavill), and he appears in "Batman v Superman" in both flashbacks and as a major part of the plot. That film sees Lex Luthor (Jesse Eisenberg) using his corpse to genetically engineer the villain known as Doomsday. We can only speculate how much of this will be rewritten by the actions of Barry Allen in the upcoming film, but with the nature of time travel, it seems that anything and everything is on the table. We'll just have to wait to find out exactly how Zod will return, though his revival in the series could have a major impact on the story of the DCEU moving forward.