The Witcher Fans Are Divided Over Ciri's New Look In Season 2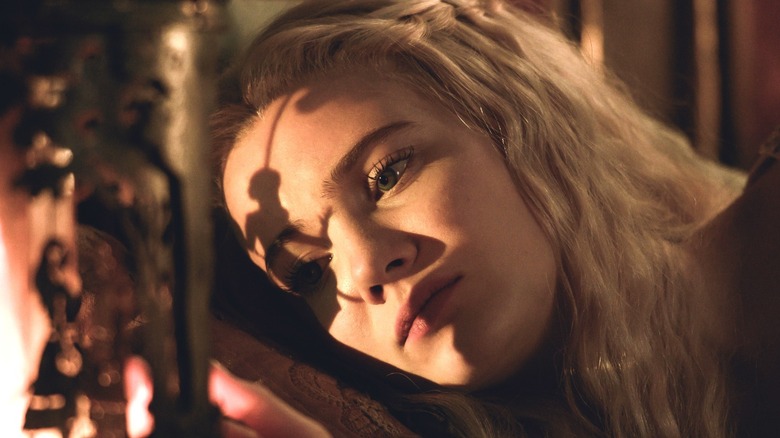 Jay Maidment/Netflix
This article contains spoilers for Season 2 of "The Witcher." 
Fans of magic, bloody action, and grotesque creatures can't get enough of "The Witcher." The fantasy franchise has conquered the realms of literature, video games, episodic television, and animated movies, and it shows no signs of slowing down. With more seasons and spinoffs on the way, Netflix could have a mega-hit on its hands for years to come.
Season 2 of "The Witcher" on Netflix delivered all of the goods that we've come to expect from the series. It also ended on a dramatic note, with the elves, Deathless Mother, Wild Hunt, Nilfgaardians, and Brotherhood out to get Ciri (Freya Allen). It doesn't hurt that she has Geralt of Rivia (Henry Cavill) and Yennefer (Anya Chalotra) on her side to teach her combat and magic, but the future looks hectic for the princess.
While there are some unanswered questions still lingering in the air, most of the reviews for the latest installment of "The Witcher" have been positive. However, fans have been split over one noticeable change that's been made to Ciri.
Ciri had a different appearance in Season 2 of The Witcher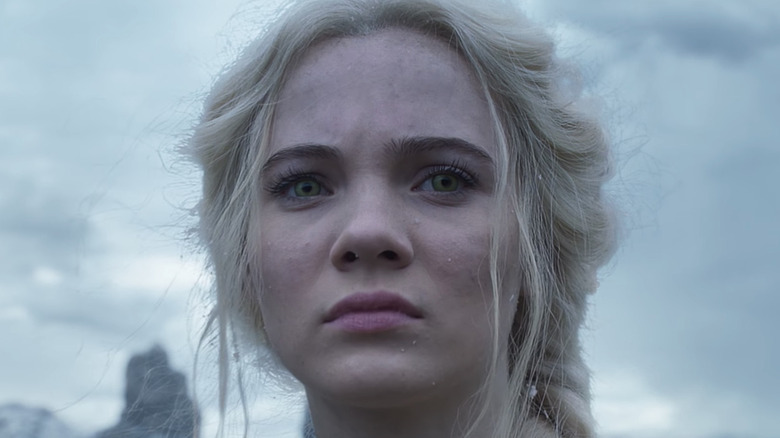 Netflix
Some eagle-eyed viewers couldn't help but notice a change to Ciri's appearance in the latest season of "The Witcher." Basically, her eyebrows were no longer bleach blonde, which led to a mixed response from the show's most vocal base. Some viewers liked her new natural color, while others had some issues with the decision.
"The actress for Ciri looks good this season. I don't know what it was about season 1 that made her look so weird. I'm guessing it was the eyebrows," wrote Reddit user Notsayingitwasalien. Some folks disagreed with this sentiment, however, highlighting how the new color could be perceived as a continuity error. "I wish they had kept the blonde eyebrows. This with the lips just looks like she somehow gained a significant load of makeup in the 20 minutes of Geralt finding her," noted Millennial_scum in response.
Freya Allan had perfectly reasonable reasons for requesting the change, though. In an interview with Collider, she explained that she'd have no eyebrows left if she kept dying them for the show — especially if the plan is to make several more seasons. The actor went on to explain that some people on the street also mistook her for a Martian when she had blonde 'brows. "I had the bleached eyebrows being like, 'Where are you from,' and they were so curious because I literally looked like a little alien wandering around."