Tom Holland Confirms What We Suspected All Along About Filming With Willem Dafoe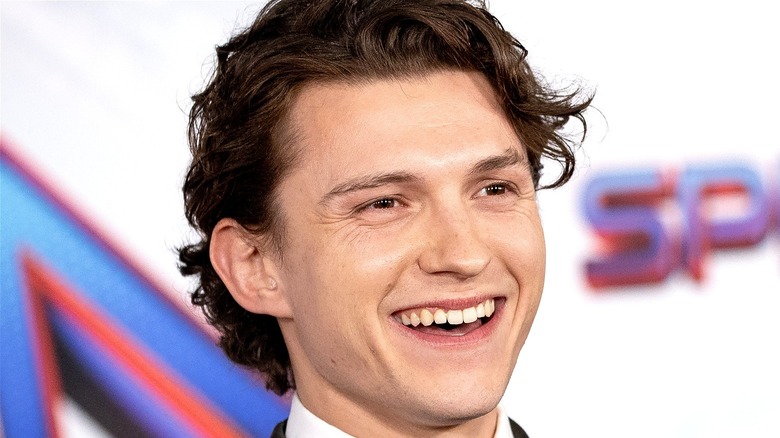 Emma Mcintyre/Getty
Willem Dafoe is one of the most well-regarded actors working today, with numerous notable roles under his belt and a long list of award nominations to his name, including four Oscar nods (via Entertainment Weekly). And one of Dafoe's most iconic roles is none other than Norman Osborn, aka the Green Goblin, in 2002's "Spider-Man" opposite Tobey Maguire's Peter Parker. Dafoe's turn as the complicated villain who is turned evil by his experiments is arguably one of the most memorable performances of any "Spider-Man" film.
Thus, his return to the role for this year's "Spider-Man: No Way Home" is a thrilling experience for "Spider-Man" fans, new and old, to witness onscreen. In the film, Peter Parker (Tom Holland) and Doctor Strange (Benedict Cumberbatch) accidentally open the multiverse during their attempt to restore the secret of Peter's identity as Spider-Man. In doing so, they let in villains from other universes (read: characters from past "Spider-Man" movies) who have fought different versions of Spider-Man enter this new MCU world.
Had you asked a fan a few years ago if they thought they'd get to see Holland's Spider-Man up against Dafoe's Green Goblin, the answer would have likely been an easy "No," no matter how appealing the thought may be. The prospect of these characters facing off against one another was not only appealing for fans but Holland, too. According to recent comments, the "No Way Home" star has nothing but ultra-positive things to say about the experience working with this screen legend.
Holland says working with Dafoe is 'one of the highlights' of his career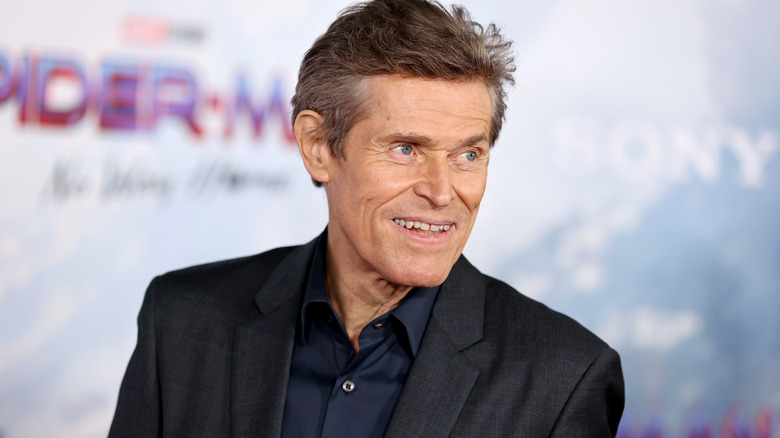 Emma Mcintyre/Getty Images
Tom Holland hasn't been holding back when it comes to praise for his "No Way Home" co-star, Willem Dafoe. In a recent interview with ExtraTV (via CVBJ.biz), he even went as far as to call working with Dafoe one of the best moments of his career. The actor recalled, "There are so many moments that were a dream come true in this movie ... the fight scene that I have with Willem was really like a melee, so doing that with him was amazing and also he acts while fighting [...] for me, doing that with him was honestly one of the highlights of my career."
Dafoe's full-body involvement as a scene partner isn't the one thing that blew Holland's mind or made for a memorable working experience. The "No Way Home" lead has been highlighting his experiences filming the new "Spider-Man" movie in many an interview, revealing new elements of their working relationship to each outlet. While speaking to Comicbookmovie.com, Holland expressed his admiration for the actor, declaring his love and respect for Dafoe. He shared, "It was a dream come true. Firstly, getting to fight against the Green Goblin, and then secondly, that Green Goblin getting to be Willem Dafoe was amazing," and continued later, "[There were] so many pinch-me moments. He would say things he had said in the previous movies and everyone would get chills down the back of their spines."
Additionally, while speaking to fans during a Q&A event (via Flickering Myth), Holland recalled just how awestruck he was by Dafoe. The young star remarked, "The first rehearsal I had with him was pretty surreal for reasons I can't really talk about because I want you to experience it in the theater."