Is The Proposal Based On A True Story?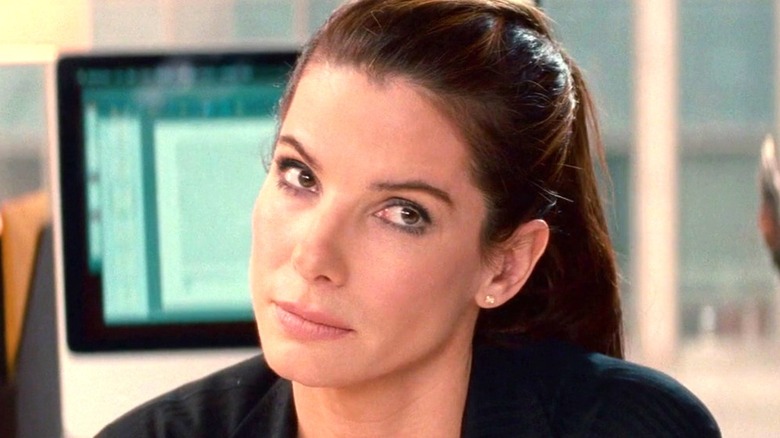 Touchstone Pictures
"The Proposal" is a 2009 romantic comedy starring Sandra Bullock and Ryan Reynolds. The film tells the love tale of Margaret (Bullock) who is faced with possible deportation back to Canada, so she forces her assistant Andrew (Reynolds) to pretend to be engaged to her. The pair fly to Andrew's hometown in Alaska for his grandmother's (Betty White) 90th birthday where –- you probably guessed it -– they genuinely fall in love with each other.
Over the years, this film has become a rom-com staple –- even being in the league of iconic rom-coms such as "The Wedding Singer" or "10 Things I Hate About You." It was a huge success upon release, earning a worldwide gross of about $317,000,000 gross at box office (per Box Office Mojo). "The Proposal" has managed to stay relevant all this time later, as well. 
With "The Proposal" remaining a genre favorite over a decade after its debut, a great deal of information about the film's origin has been discussed over the years. Some have hypothesized about where the concept was derived, even suggesting that it could have even been based on a true story. The answer to that question, as it happens, is pretty straightforward.
The Proposal is an original screenplay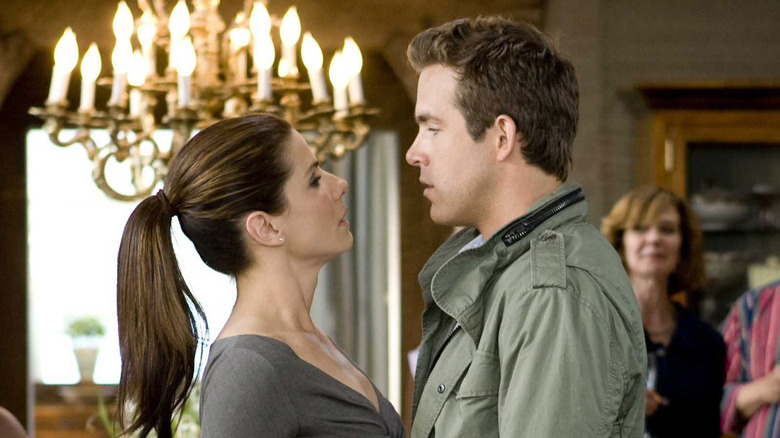 Touchstone Pictures
As exciting as it would be for "The Proposal" to be inspired by a real-life Margaret and Andrew, it looks like the story is a completely original screenplay from the mind of Pete Chiarelli. In a 2009 interview with the Seattle Times, Chiarelli revealed that he came up with the idea for "The Proposal" completely on his own after thinking about how he hadn't seen any romantic comedies in a while that he genuinely liked, particularly when compared to old favorites like "When Harry Met Sally." 
"So I had this idea from working in Hollywood," he explained, "just witnessing this boss-assistant relationship dynamic. I thought it was a good fit." He also added that his focus was on making the movie a comedy first, and a romance second.
Even more interesting, Chiarelli said that before that, he "knew nothing about screenplays" as he went to school for economics and broadcast journalism. However, he found himself working in Hollywood as a producer, so eventually, he conceptualized "The Proposal" and got the film picked up for production.
The interview also revealed some interesting tidbits about the film's production, in that the original script was slightly altered and modified when the film was actually in production. Anne Fletcher, the film's director, made slight edits to dialogue and Bullock wanted her character to be even more aggressive in the film's opening. "There are some jokes at the beginning where [the character is] highly unlikable. She says awful things. It wasn't that awful originally, but [Bullock] was like, let's really go for it, don't pull any punches."
So, while "The Proposal" may not be inspired by a true tale, the story behind the film is interesting in its own right.