The Iconic Role That Made Jeff Goldblum Physically Ill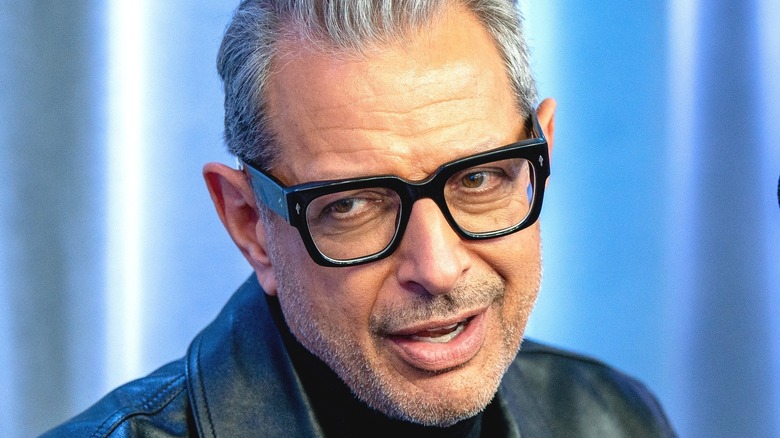 Roy Rochlin/Getty
Thanks to an acting career that spans nearly five decades, Jeff Goldblum currently ranks one of the most recognizable actors in the world. Indeed, Goldblum's filmography is massive, and there's almost no genre he hasn't tackled, whether it be action, sci-fi, comedy, or horror. The lanky actor often portrays incredibly intelligent characters who are either socially awkward or rakishly charming.
Goldblum really hit his stride in the 1980s, appearing in films like "The Big Chill," "Silverado," and one of his most iconic films, 1986's "The Fly" (via IMDb). In the 90s, Goldblum appeared in director Steven Spielberg's "Jurassic Park," a film adaptation of the book of the same name by Michael Crichton. The film spawned five big-screen sequels, including the upcoming "Jurassic World: Dominion," four of which Goldblum appears in as Ian Malcolm. Goldblum's TV credits, meanwhile, include "Portlandia," "Glee," "Friends," and "Law & Order: Criminal Intent."
Of all of Goldblum's movies, though, one stands out to him for a particularly unpleasant reason: It made him physically ill.
Jeff Goldblum's role in Independence Day made him sick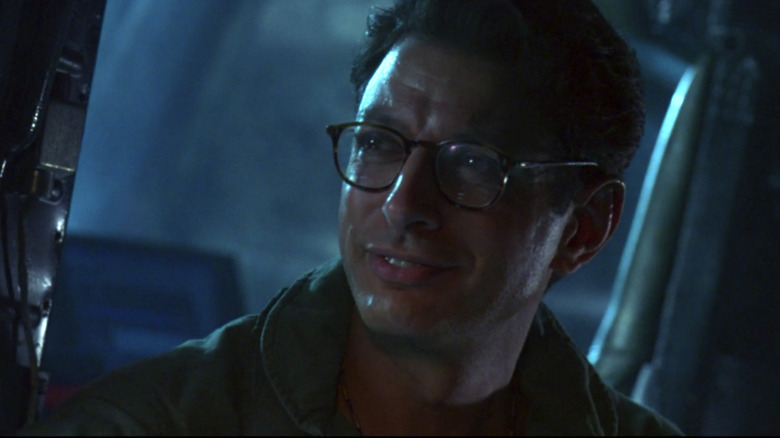 20th Century Fox
In 1996, Jeff Goldblum starred in the iconic blockbuster film, "Independence Day." Instead of fighting dinosaurs like his "Jurassic World" character, Goldblum's David Levison finds himself battling aliens whose agenda is to wipe out humankind in "Independence Day."
During an interview with GQ, Goldblum discussed some of his most memorable roles and broke down one of the final scenes of the Roland Emmerich-directed sci-fi action film in which Goldblum and Will Smith's characters emerge victorious after destroying one of the alien invaders' spaceships. "Me and Will Smith were smoking these cigars. They make me dizzy. I'm not a smoker of cigarettes or cigars. And by the time, you know, you go, and get it lighted, I'm already groggy and woozy," Goldblum said.
The actor's biggest problem, it turns out, was getting the cigar going, so he asked a member of the film's crew to help him out by getting it started. Their help ultimately resulted in Goldblum getting through the multitude of takes necessary to perfect the "Independence Day" scene, even though doing so also made him feel sick.