Why Don West From Lost In Space Looks So Familiar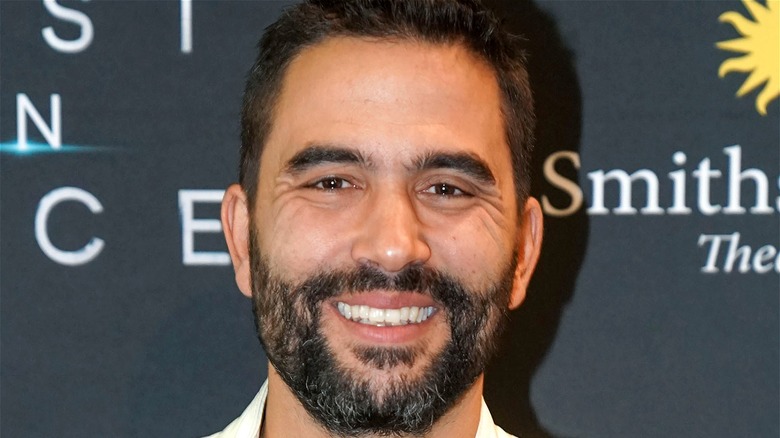 Leigh Vogel/Getty
The popular Netflix science fiction series "Lost in Space" just finished off its run with the new third season, released on December 1, 2021. The show began in 2018 and is a remake of sorts of the 1965 television series of the same name, which in turn is based on the classic story "The Swiss Family Robinson," written by Johann David Wyss. "Lost in Space" is set in 2046 and follows the Robinson family, who are sent with a few other families to settle elsewhere in the Alpha Centauri planetary system. Unfortunately, they encounter issues on their trip there that lead them to temporarily live on an unknown but habitable planet, adapting to the new environment and fighting off rising threats. 
The Netflix show's main characters generally consist of the Robinson family, with the youngest child, Will Robinson (Maxwell Jenkins), a central focus. The cast also includes Molly Parker and Toby Stephens as Maureen and John Robinson, Taylor Russell and Mina Sundwall as their daughters Judy and Penny, respectively, and Ignacio Serricchio as Don West. West is a mechanic and smuggler aboard the ship they start on, forced to make a new home with the Robinsons and other colonists after the crash. A bit eccentric, West is very clever and spirited, with a hidden soft side. 
For many fans of "Lost in Space," it's likely that Serricchio is a familiar face. So where might you have seen the experienced actor before? 
Ignacio Serricchio started off with major roles in soap operas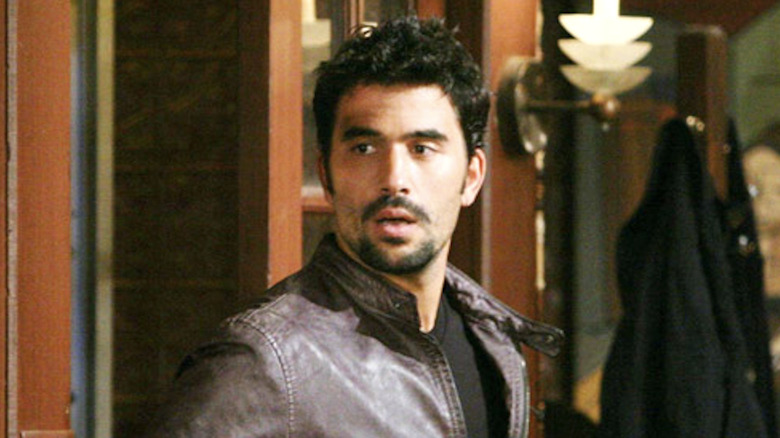 CBS
Like many other well-known talents, Argentinian actor Ignacio Serricchio, who studied drama at Syracuse University (via Engage), got his start on soap operas. In 2004, Serricchio booked a major part as Diego Alcazar on the long-running ABC show "General Hospital." The character of Diego brings a lot of drama to the already exciting show, as his character is the son of mob boss Lorenzo Alcazar, played by Ted King. 
A teenager in the foster system, not much is initially known about Diego when he first appears in Port Charles. He doesn't know who his father is but is determined to find out, while also pursuing a few different relationships during his time there, including Brook Lynn Quartermaine (Amanda Setton) and Georgie Jones (Lindze Letherman). It later turns out that Diego takes after his father and is a criminal himself, revealed to be the Text Message Killer. 
But after leaving "General Hospital" in 2008, Serricchio didn't spend too long away from soaps, as he started playing Detective Alex Chavez in "The Young and the Restless" in 2012. The character arrives in Genoa City to investigate a case involving Noah Newman (Robert Adamson) and Kevin Fisher (Greg Rikaart) and some stolen money. Unfortunately, Alex is eventually fired from his job as detective. Serricchio moved on from the show in 2014, quickly picking up new roles.
Serricchio booked multi-episode arcs in shows like Witches of East End and Bones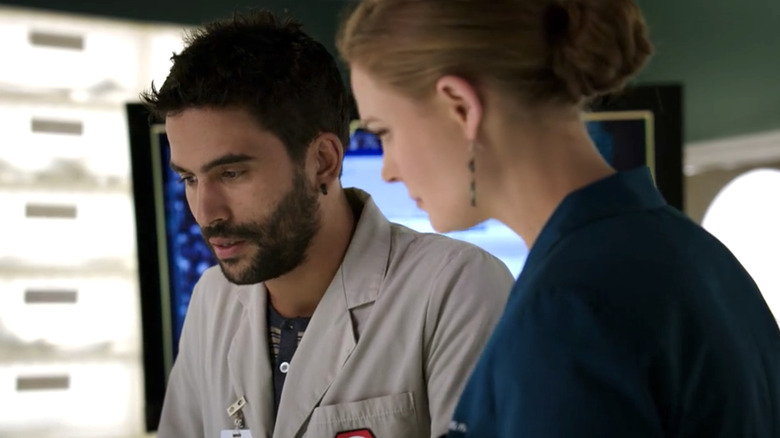 Fox
During and after his stint on "The Young and the Restless," Ignacio Serricchio wasted no time getting major character arcs on well-known television series. From 2011 to 2014, he played Manny Ramos in the digital TV series "The Bay," before appearing as Tommy Cole in "Witches of East End." On the supernatural drama, Tommy is a new character in Season 2 who meets Wendy (Mädchen Amick) at the library and they hit it off. He works as an EMT and has a young daughter, and through his romance with Wendy, he gets directly involved with their witchy drama, becoming possessed by an evil warlock named King Nikolaus. Unluckily for the cast and fans, "Witches of East End" was cancelled after Season 2.
But Serricchio soon had another great role, this time on the long-running crime procedural "Bones." Appearing in Seasons 9 through 11 sporadically, Serricchio portrays one of Dr. Brennan's (Emily Deschanel) interns, Rodolfo Fuentes. He has a PhD in forensic anthropology from the University of Havana in Cuba but must get an American degree to work in the U.S. Charming and very intelligent, Fuentes is sometimes a bit too flirty for his own good, especially with Brennan. Alongside "Witches of East End" and "Bones," Serricchio also had small roles in "Zoe Ever After" and "Girlfriends' Guide to Divorce" around the same time.
The actor starred in the Netflix series El Recluso (The Inmate)
Netflix/Telemundo
In 2018, Ignacio Serricchio got his first starring role in "El Recluso" ("The Inmate") a Spanish-language drama from Telemundo and Netflix. In the series, the actor plays Lázaro Mendoza, an American ex-Marine. He is sent undercover into La Rotunda maximum security prison in order to discover the truth about who is behind the kidnapping of the daughter of an American judge named John Morris (Guy Ecker) and find out where she is located. Of course, being surrounded by some of the worst of the worst criminals, Lázaro finds himself in deep danger as he navigates this dark new world. The series is actually a remake of the original Argentinian show "El Marginal."
Although it only had one season, "El Recluso" got good reviews from critics, with many putting particular emphasis on the great performances of the cast. Joel Keller of Decider relates the show to other hit prison dramas like "Prison Break" and "Oz," stating that "what distinguishes 'The Inmate' is prestige-TV production values, as well as a fine performance by Serricchio ... His stoicism in the face of he [sic] chaos is key to making you want to follow him." For fans of Serricchio's daring performance in "Lost in Space," "El Recluso" is a fantastic choice of what to watch next. 
Before Lost in Space, he recurred as Nick in the hit series Good Girls
Aside from "Lost in Space," Ignacio Serricchio's other most recent prominent role is that of Nick in the NBC drama "Good Girls." Beginning in 2018, the show stars Christina Hendricks, Retta, and Mae Whitman as three moms from the suburbs who decide to work together and rob a supermarket to get the cash they need in a time of crisis. While the plan is successful, their act gets the attention of a local gang, and soon enough they are in way over their heads, committing crimes they never thought they would. 
Serricchio joined the show in its fourth and final season as the character Nick, the cousin of Rio (Manny Montana). After their first robbery, the three women end up employed by Rio, and Beth Boland (Hendricks) soon develops a romantic relationship with him. Well, to make things more confusing, Beth later gets involved with Nick as well, who clearly has unresolved history with his cousin that could turn violent. Nick is a criminal as well, using his status as a councilman as cover for various schemes.