Deadpool Creator To Develop Futurians For Comics, Movies, And TV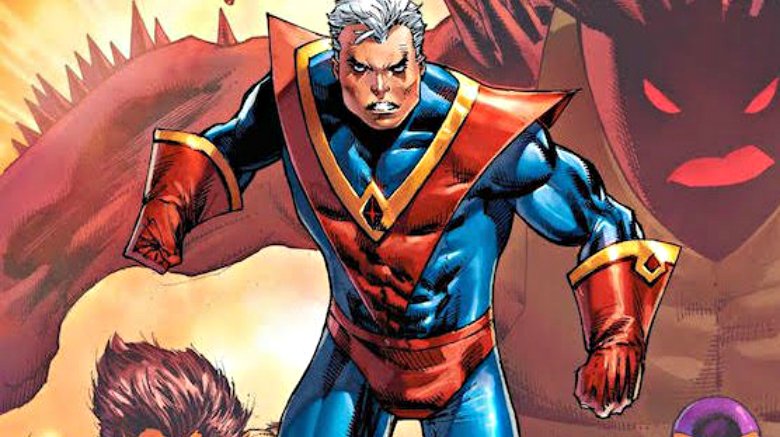 Rob Liefeld
Rob Liefeld is breathing new life into the classic superheroes Futurians.
According to The Hollywood Reporter, the creator of Deadpool has signed on to develop new material for the team created by Dave Cockrum, one of the men behind the X-Men.
The Futurians debuted in 1983's Marvel Graphic Novel No. 9. Here's the premise: a futuristic society called the Terminus is attempting to change its history (and our present) by transmitting genetic information through time, and that gives people super powers. One man sends his mind back in time to bring everyone with super powers together in preparation for battles that are ancient history to him.
After the first graphic novel, indie publisher Lodestone released an unfinished series in 1985, which was reprinted in 1987 and 1995. There was a 2010 revival by David Miller Studios, but the Futurians front has been quiet since then.
Under the new deal, Liefeld will develop Futurians for new comics and potential film and TV projects. 
"Dave Cockrum's work at Marvel and DC defined my childhood and inspired me to be a comic book creator," Liefeld said in a statement. "His influence on generations of fans cannot be measured. When Dave launched his creator-owned concept, Futurians as a Marvel graphic novel, I was completely enthralled. These were some of the best and brightest new characters I'd encountered since The X-Men. The opportunity to bring the Futurians to the modern comic fan is both a thrill and an honor."
A few months back, Liefeld also announced a deal to bring the characters of his Extreme Universe to a potential multi-film franchise.
In the meantime, check out the insane history of Deadpool.