Why Spotted Eagle From 1883 Looks So Familiar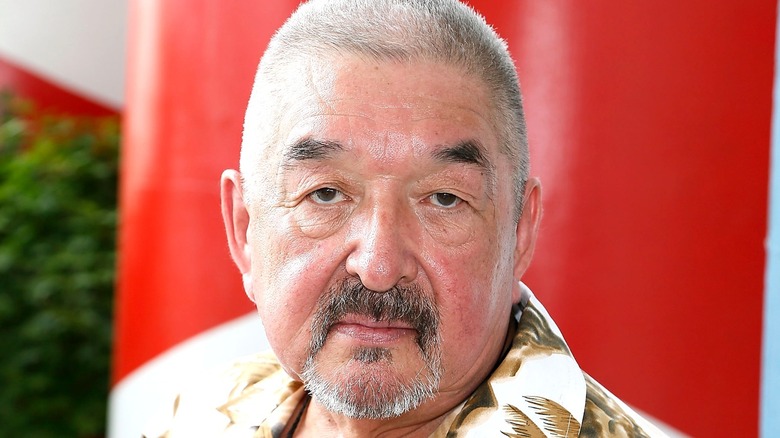 Paul Morigi/Getty Images
The Western prequel series "1883" has finally arrived on Paramount+, with new episodes releasing on a weekly basis. While the Taylor Sheridan-created Western drama series "Yellowstone" tells the tale of the Dutton Family — led by patriarch John Dutton (Kevin Costner) — and its operation of the largest privately held ranch in the United States, the "Yellowstone" prequel series "1883" tells of how the family's forebears came into possession of such a wide swath of land. 
In "1883," country musician-turned-actor Tim McGraw plays James Dutton, the great-grandfather of John Dutton, who aims to settle his family down in Montana. He's joined by wife Margaret, as played by McGraw's real-life wife, fellow musician-turned-actor Faith Hill, and two children, daughter Elsa (Isabel May) and son John (Audie Rick).
As Variety reported in December 2021, the cast of "1883" includes an actor with whom Sheridan is familiar, as is main series star Costner: Graham Greene. Greene plays Spotted Eagle, "a Crow elder who spots the wagon train and tells James Dutton about the place, Paradise Valley, where he should settle with his family," according to Variety. Greene previously worked with the series creator on the movie "Wind River" and is known for playing a wide variety of roles, many of which are Native American characters. Here's why Spotted Eagle from "1883" looks so familiar.
Greene played Kicking Bird in Dances with Wolves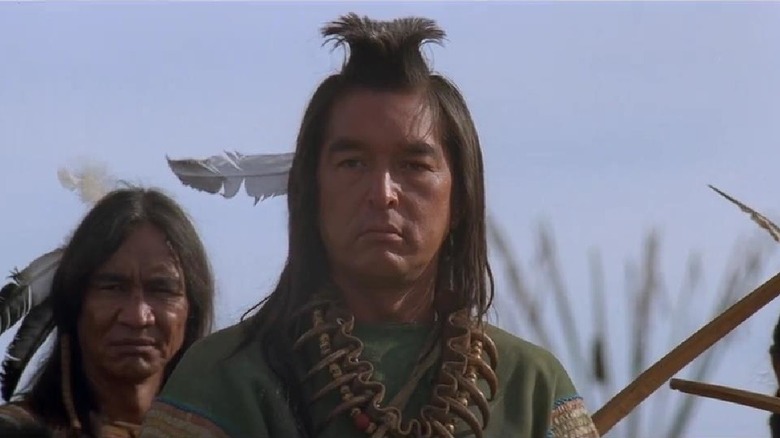 Orion Pictures
Graham Greene's first major film role came in 1990 when he appeared as part of the cast of "Dances With Wolves" alongside future "Yellowstone" star Kevin Costner. When Union Army war hero Lt. John Dunbar (Costner) is awarded the commission of his choosing following his bravery in battle against Confederate forces, he opts for a posting in the dwindling American frontier. His less-than-stable commanding officer, Major Fambrough (Maury Chaykin), sent him to man Fort Sedgwick in what is now Colorado. Owing to Fambrough's death at his own hands and Dunbar's guide being killed on his return journey, Dunbar is essentially a one-man army outpost.
After a neighboring Sioux tribe tries to scare him off and steal his horse, Dunbar seeks to make contact with them. Encountering a wounded woman named Stands with a Fist (Mary McDonnell) who's grieving the death of her husband, Dunbar returns her to her people, whereupon he meets the tribe's medicine man, Kicking Bird (Greene). While their relationship remains guarded and icy at first, eventually Dunbar is accepted by the Sioux and Kicking Bird permits him to marry his daughter, Stands with a Fist, a white woman he'd adopted after her family was killed by members of the enemy Pawnee tribe. Owing to his acceptance by Kicking Bird and other members, Dunbar becomes a member of the tribe, something that doesn't exactly sit well with the army he essentially deserted.
He was Walter Crow Horse in Thunderheart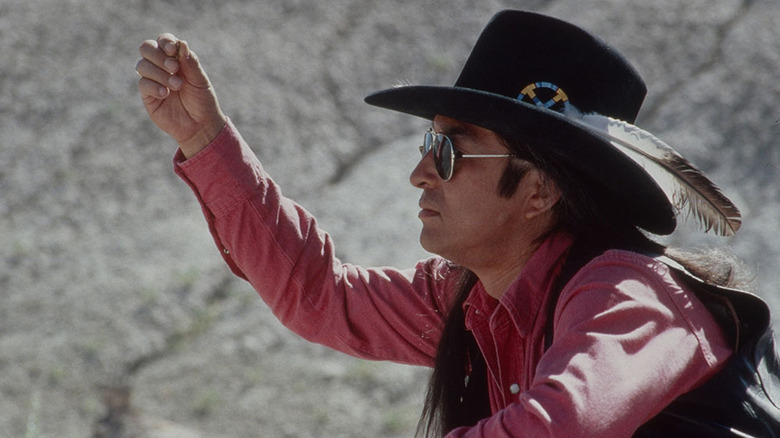 TriStar Pictures
A couple of years after "Dances With Wolves" revived the genre, Graham Greene appeared in an entirely different kind of Western in 1992. "Thunderheart," which features one of actor Val Kilmer's best performances, tells a fictional narrative related to the unrest at Wounded Knee, South Dakota. Owing to his one-quarter Sioux heritage, FBI Agent Ray Levoi (Kilmer) is sent to investigate the murder of a tribal elder named Leo Fast Elk (Allan R.J. Joseph), who was killed on a Native American reservation. The location of the crime scene makes for awkward bedfellows, as Ray and his partner, Agent Frank Coutelle (Sam Shepard), must liaise with local law enforcement in the form of tribal lawman Walter Crow Horse (Greene). 
Given Walter's distrust of the federal government — and who can blame him, based on how Indigenous people have been treated from the frontier days to modern times — they initially have a rocky relationship, which begins to soften as Ray uncovers a dastardly conspiracy to stir up trouble on Native lands. Walter does more than warm up to Ray, eventually becoming convinced that he's the reincarnation of Thunderheart, a legendary warrior killed at the Wounded Knee Massacre in South Dakota in 1890. Upon the conspiracy's revelation, Ray is filled with internal conflict and must decide which path he will choose to walk.
Graham Greene played Joseph in Maverick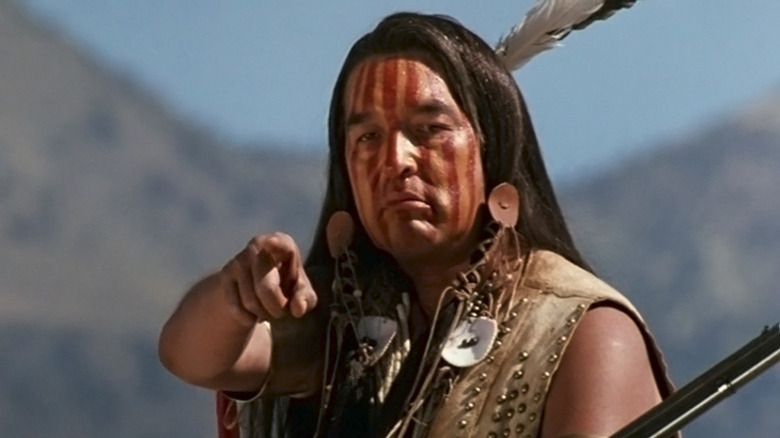 Warner Bros. Pictures
Switching things up a bit, Graham Greene appeared alongside the likes of Mel Gibson, Jodie Foster, and James Garner in "Maverick," the Western comedy cinematic adaptation of the series of the same name, which starred Garner in the title role. In the 1994 film, however, Gibson takes on the title character, Bret Maverick, an Old West gambler en route to a big money poker tournament — that is, if he survives the journey. Traveling with fellow poker player and con artist Annabelle Bransford (Foster) and aging lawman Zane Cooper (Garner), Maverick and his companions are set upon by a menacing group of Indians, after having dealt with a group of bandits disguised as Indians — it's a long story.
Unbeknownst to his companions, Maverick is good friends with the actual Indians' leader, Joseph (Greene), and he pretends to give himself up so that the others may go free. In actuality, Jospeh owes Maverick $1,000 and he's hoping to collect on the debt to help pay his entry fee into the tournament. Ever the slick one, Joseph gets Maverick to agree to help him swindle a European aristocrat and hunter by offering to let him hunt and kill a Native American warrior — one who's really Maverick in disguise
He was Joe Lambert in Die Hard with a Vengeance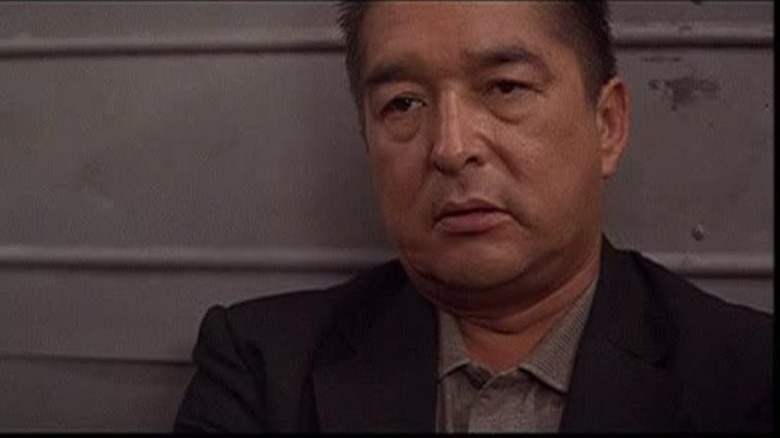 20th Century Fox
Having played a Sioux medicine man, a Native American lawman, and an affable Indian trying to get by on the reservation, Graham Greene went on to play a New York City detective alongside intrepid NYPD lieutenant John McClane (Bruce Willis) in the third "Die Hard" film, "Die Hard with a Vengeance." When a bank robber with a talent for explosives holds the city of New York hostage, he's got a few demands, the first of which is McClane walking around Harlem in his underwear, wearing a sign that expresses his faux hatred for people of color, complete with a nasty racial slur. Viewers meet Greene's character, Detective Joe Lambert, in a van as he, Inspector Walter Cobb (Larry Bryggman), and Detective Connie Kowalski (Colleen Camp) are about to drop McClane off. 
The bomber, who goes by Simon (Jeremy Irons), is clearly trying to get McClane killed, but local electronics shop owner Zeus Carver. (Samuel L. Jackson) intervenes, seeing the potential disaster that could unfold if a white cop was killed in Harlem. As such Carver and McClane become a reluctant team, trying to stop Simon from blowing up a school if his further demands are not met. Lambert later helps to evacuate Chester A. Arthur Elementary, where Carver's nephews go to school, after they identify what appears to be an explosive device on the premises.
He played Arlen Bitterbuck in The Green Mile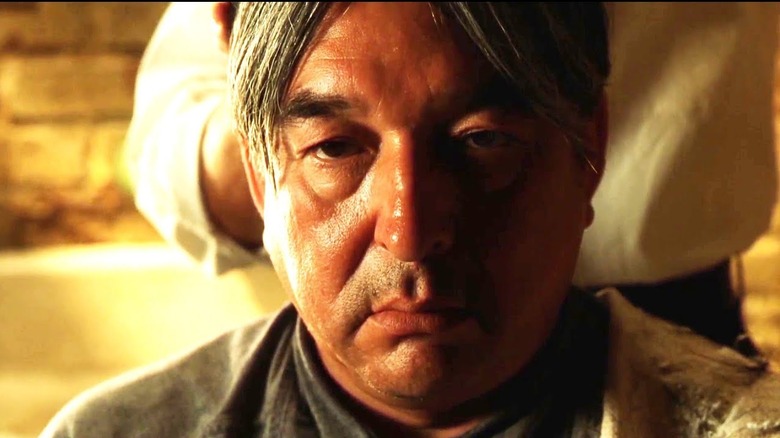 Warner Bros. Pictures
When joining the cast of 1999's "The Green Mile" — based on Stephen King's novel of the same name — Graham Greene made the switch from law enforcement to law-breaker. "The Green Mile" tells of a death row prison guard named Paul Edgecomb (Tom Hanks) whose job is to make sure the inmates at Louisiana's Cold Mountain Penitentiary meet their scheduled appointments with the facility's electric chair. Paul and the other guards are amazed to learn what their newest inmate, gentle giant John Coffey (Michael Clarke Duncan) can do. After witnessing John bring a fellow inmate's pet mouse back to life and experiencing the massive man curing his bladder infection by touch, Paul comes to realize there's no way John could be guilty of the crimes of which he's accused — the rape and murder of two little girls.
Sadly for Greene's character, he does not bear witness to any of these miracles. Instead, Arlen Bitterbuck (Greene) is the first inmate to be executed in the film. A Native American man who accidentally killed someone in a bar fight, Arlen's scene is mostly used to show the procedure the guards must follow and the care they must take when carrying out an inmate's execution, thereby setting up guard Percy Wetmore's cruel intentional botching of Eduard Delacroix's (Michael Jeter) execution. While Arlen missed out on the magic, at least he was spared the agony of Percy's sadistic wrath.
Greene was Harry Clearwater in The Twilight Saga: New Moon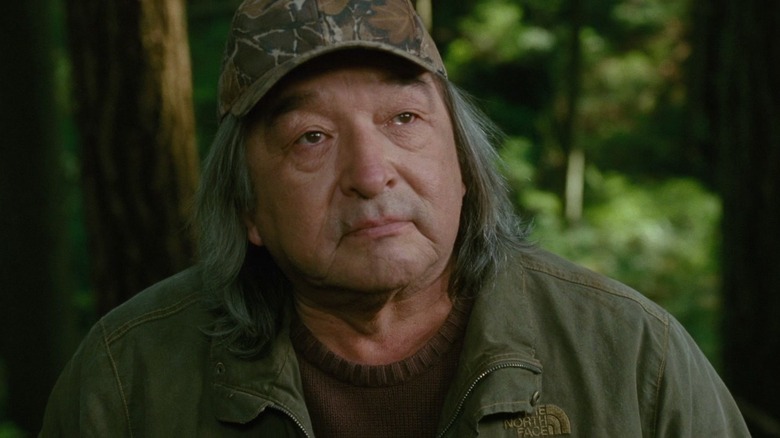 Summit Entertainment
As a dedicated character actor who can do it all, Graham Greene is clearly not averse to taking on a role in populist entertainment to make a buck. He appeared in the second installment in "The Twilight Saga," taking on the role of Harry Clearwater in the second film, "New Moon." Harry is a friend and fishing buddy of Charlie Swan (Billy Burke), the father of series lead character Bella Swan (Kristen Stewart). More importantly, he's a Quileute tribal elder, a senior member of the Native American tribe to which one of Bella's love interests, shapeshifting werewolf Jacob Black (Taylor Lautner) belongs. The other love interest, Edward Cullen (Robert Pattinson), is of course a vampire of the Cullen clan, with whom the Quileute werewolves have a truce, though other vampires remain their mortal enemies.
When Edward kills fellow vampire James to protect Bella in the first "Twilight" movie, he sets up a collision course with James' mate, Victoria, who seeks revenge on Bella as a result. Victoria chooses to go after Charlie, thereby hurting Bella indirectly, when he and Harry are searching the woods. Catching sight of Victoria, Harry tries to shoot her but she attacks him and he tragically dies of a heart attack.