The Office Star You Forgot Appeared On Better Call Saul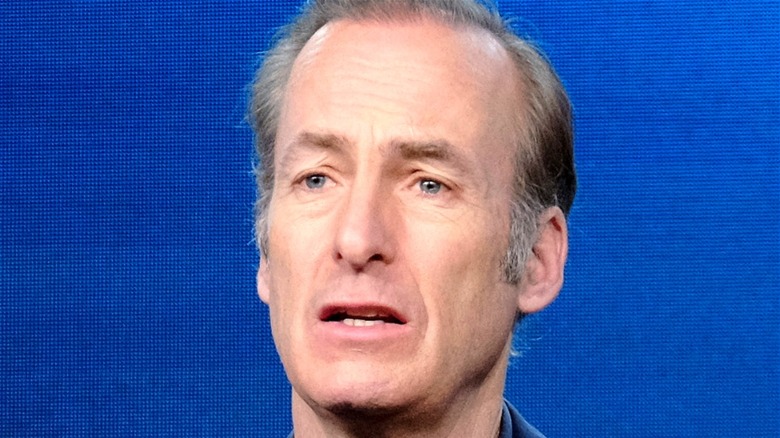 Tommaso Boddi/Getty
The classic mockumentary sitcom "The Office" and the crime drama "Better Call Saul" have few things in common when it comes to their stories or characters. The American adaptation of the original British comedy show "The Office" takes a peek into the lives of the fictional Dunder Mifflin Paper Company employees. On the other hand, "Better Call Saul" is a spin-off and prequel to the crime drama "Breaking Bad." It traces the journey of a sincere lawyer as he transforms into a defense attorney who uses questionable and often illegal means to further his work.
"Better Call Saul" will end its run with a sixth and final season anticipated to come out sometime next year, while "The Office" already ended its nine-season run in 2013 (per IMDb). But, despite the lack of plot intersections or common threads, both the shows do share a feature — a talented ensemble. And what's more, you might've noticed a familiar face or two from "The Office" make an appearance in "Better Call Saul."
Nate from The Office recurs as Pryce in Better Call Saul
"The Office" super fans must remember Nate Nickerson (Mark Proksch) as Dwight Schrute's (Rainn Wilson) assistant, and later as one of the members of the warehouse team at Dunder Mifflin. With a host of recurring actors in the sitcom, Nate might have been a minor character, but he had several memorable moments on the show.
Whether it was his first interaction with Dwight — when he was hired because he could speak English well — or when Nate revealed to everyone that his hearing was not the best while interviewing for the warehouse staff job, most of his interactions with Dwight and Darryl (Craig Robinson), the warehouse manager, resulted in hilarious scenes.
In contrast to his law-abiding character in "The Office," Proksch appears as Daniel Wormald (aka Pryce), the IT specialist who is also an illegal prescription drug supplier in "Better Call Saul." While Nate and Pryce operate in different worlds, both these characters have a naive approach to their realities. 
In an interview with AMC in 2017, Proksch admitted that Pryce didn't grasp the severity of the situations he got himself into. Talking about Pryce's arrogant attitude toward career criminal Nacho Varga (Michael Mando), Proksch added, "He really is delusional about his importance on Earth. He thinks of himself as almost untouchable, which is really hilarious."