Joel Schumacher Shoots Down Rumors About Batman & Robin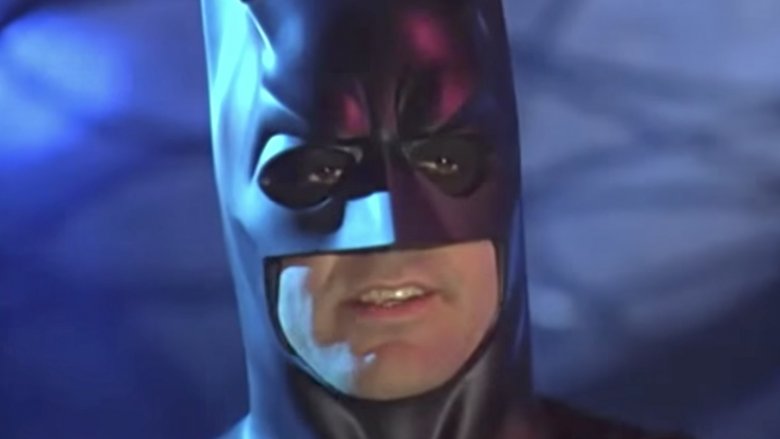 Forget the Joker. Director Joel Schumacher came the closest to killing Batman.
To commemorate the 20th anniversary of the largely disastrous Batman & Robin, Schumacher and others involved with the flick opened up about it to The Hollywood Reporter. While many rumors persist about the troubled sequel to Schumacher's Batman Forever, it seems that not all of them are true.
For starters, it's been a longstanding belief that Patrick Stewart was up for the role of Mr. Freeze, clumsily played by Arnold Schwarzenegger. But Schumacher said that wasn't the case. "It's a wonderful idea. But no one ever suggested [Stewart]," he said. "I had met with Arnold several times, because he was always interested in working together."
Also, Julia Roberts was never set to play Poison Ivy, a part that went to Uma Thurman. "Julia and I did two movies together back to back," Schumacher said. "We're friends. She would have picked up the phone and called me." The director said he was sold on Thurman after seeing her on the cover of Vanity Fair shortly after the success of Pulp Fiction.
Another rumor was that Schumacher initially wanted the movie to feature lots of Batman's villain at Arkham Asylum, but he said that wouldn't have been for Batman & Robin. "I remember a few journalists calling me and saying, 'There's a rumor that you felt you never got to make your Batman movie and that you had a secret script. And that you were going to shoot that.' Well that's all fantasy," he said. "I always wanted to do a whole Arkham movie, and did a scene at the end of Batman Forever when Jim [Carrey] is in a straightjacket and Nicole [Kidman] comes to see him. And it was just a nod to back to Arkham Asylum, which I love, and I thought it would be fun to put the other villains up there."
A few more juicy tidbits from the article: Schwarzenegger's pay was $25 million, which equated to about $1 million for every day he was on the set; screenwriter Akiva Goldsman expressed lots of doubt about the project very early on; and batteries from the LED lights in Mr. Freeze's mouth leaked into Schwarzenegger's throat.
All in all, Batman & Robin still opened at No. 1 and took in $238 million on a $125 million budget. However, it came up almost $100 million short of what Batman Forever did. But Schumacher, who recently apologized to fans for the flick, owns up to the movie's shortcomings. "All I'm going to say is I was a big boy," he said. "I chose to do it. I don't think I did my best job. That really bothers me."
Check out a few more movie sequels so bad they almost ended their franchises.