John Wick Comic Book To Reveal Origin Story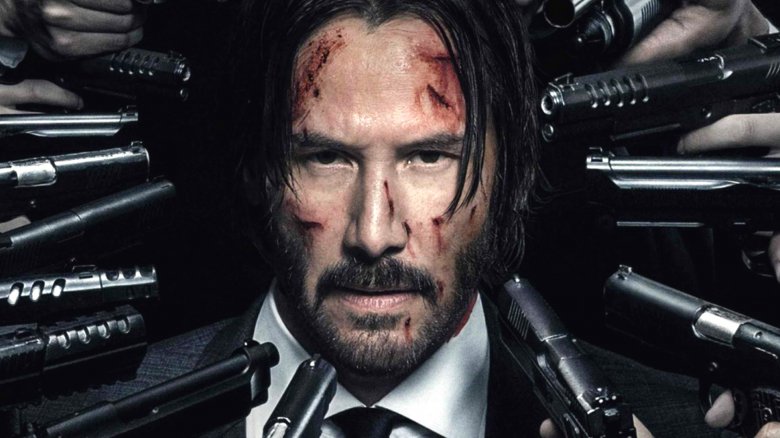 The upcoming John Wick comic book series will take us back to the beginning.
According to The Hollywood Reporter, the series from Dynamite Entertainment wont be a continuation of the first two movies, but will instead flash us back to the beginning of Wick's career as a hitman. It's all official movie canon, too, so what happens here will be directly tied to Keanu Reeves' character.
Written by Greg Pak (Marvel's The Totally Awesome Hulk, DC's Action Comics) with art by Giovanni Valletta, the comic will arrive in September.
"What really sealed the deal was when Dynamite Editor Anthony Marques said we had the green light to tell a John Wick origin story," said Pak in a statement. "That was astounding to me—we're not just telling another fun adventure with the character; we're actually going to be able to add to this character's and world's tremendous mythology by telling an origin story! What could be cooler than that?"
Pak also said he signed up as soon as he heard that a John Wick comic was in the works. "I'm a huge Keanu Reeves fan and loved the John Wick movies, which had the kind of kinetic action and intriguing mythology that seemed like a perfect fit for comics," he said. "I'm also always happy to work with my friends at Dynamite, who are always a pleasure to make comics with. And the art I saw from Giovanni Valletta blew my mind—he's totally nailing Keanu Reeves' likeness while creating emotional, dynamic, exciting action. This book is going be beautiful."
Check out both the official cover and a variant cover below. 
In the meantime, producers are already working on John Wick: Chapter 3, and there's also a good chance we'll see a prequel TV series about the Continental hotel chain featured in the flicks.