The Witcher's Freya Allan Confirms What We All Suspected About Anya Chalotra's On-Set Behavior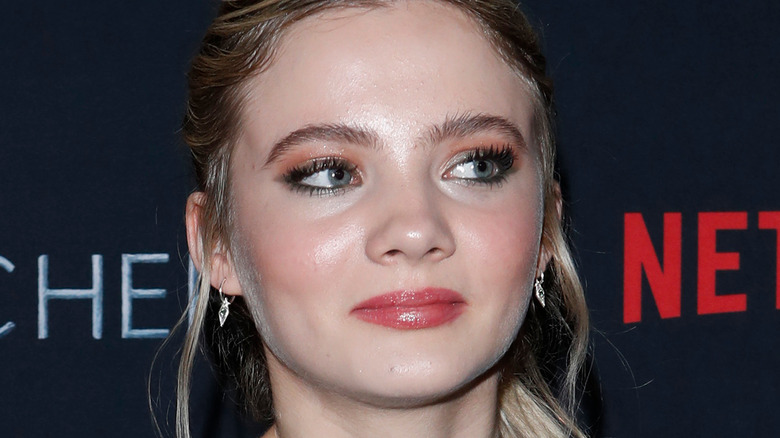 Kathy Hutchins/Shutterstock
Season 2 of "The Witcher" is finally here after a two-year drought, one which left us all yearning for more blank stares and slow groans from Henry Cavill. All the major players are back, including Anya Chalotra and Freya Allan, who play Yennefer and Ciri, respectively. Since it's been so long since we last saw the women of the World, some might have forgotten that the two never share the screen in Season 1. 
Thankfully, that's not the case for Season 2, as Ciri and Yennefer's paths finally collide. Not only that but Episode 6 ("Dear Friend...") sees the coming together of the women and Geralt (Cavill) — the first time the three major players are all in the same place. Chalotra and Allan filmed together for the first time, but both had previously filmed with Cavill in Season 1. It was an especially exciting time for the women, and their experience in front of the camera together seems to have been a special moment. Allan recently dished on what it was like working on-set with Chalotra, and we're not surprised at how it all went down.
Freya Allan and Anya Chalotra got along swimmingly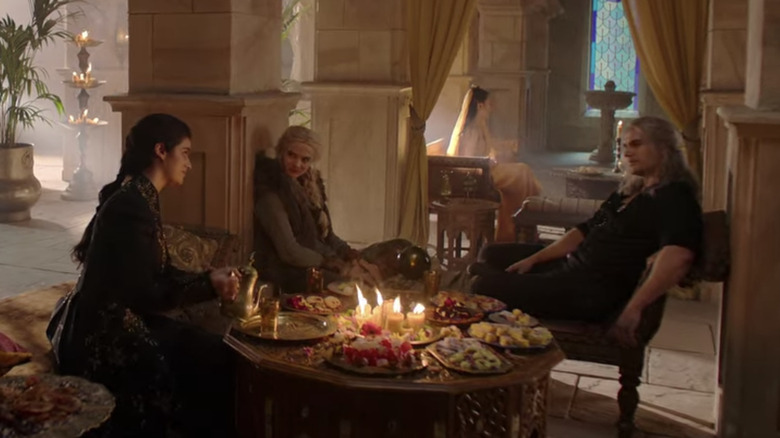 Netflix
Freya Allan caught up with Collider to dish on all things "The Witcher" Season 2, and her time filming with Anya Chalotra became a major talking point. Allan mentioned how excited she was going into filming due to her colleague's amazing performance in Season 1. When it comes to Chalotra's behavior on-set, Allan noted "she definitely gives a lot, which is so nice when you get that because you have something to listen to and react off. But I think she works quite differently to me in terms of she really likes to sort of figure out the scene beforehand in terms of where we're walking and stuff like that, and I like the spontaneity of it and sort of being left to find it in the moment."
Allan said she learned a lot while filming with Chalotra, noting, "you can always take little bits from every actor, and actors, we all work so differently that it's always nice to take little aspects that you like and you've learnt and things." The actor went on to say Chalotra was a "great scene partner" and that they had lots of fun together. Additionally, Allan said she and her co-star formed an off-screen relationship which helped build their trust ahead of filming.
"The Witcher" Season 2 is available in its entirety now on Netflix.