Who Plays The Lizard In Spider-Man: No Way Home?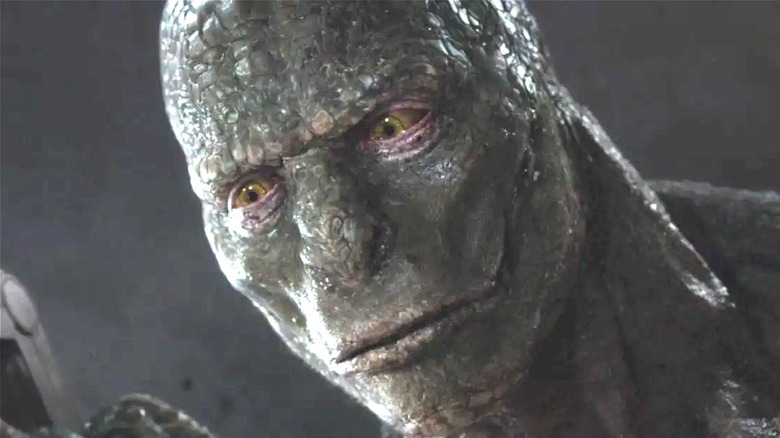 Columbia Pictures/Marvel Entertainment
Contains minor spoilers for "Spider-Man: No Way Home"
"Spider-Man: No Way Home" is the third installment of the Tom Holland-backed wall-crawler franchise. Making his first appearance as Spidey in "Captain America: Civil War," Tom Holland made an indelible mark on Marvel Comics' flagship character, and he joined the ranks of other famous web-slingers like Tobey Maguire and Andrew Garfield. "Spider-Man: No Way Home" picks up after the end of "Spider-Man: Far From Home," which means that the identity of Spider-Man has been revealed to be Peter Parker. This causes an incredible amount of problems for the friendly neighborhood crime fighter.
Luckily (or unluckily) for him, he petitions the aid of Doctor Strange (Benedict Cumberbatch), who attempts to weave a spell that will cause everybody to forget that Peter Parker is Spider-Man. However, due to Peter's comments, the spell misfires, which causes bad guys from other dimensions to suddenly appear. These villains are immediately recognizable as the ones from the previous "Spider-Man" films like the Green Goblin (Willem Dafoe), Doctor Octopus (Alfred Molina), and Electro (Jamie Foxx). But who played the famous Spider-Man villain The Lizard?
Rhys Ifans plays The Lizard in Spider-Man: No Way Home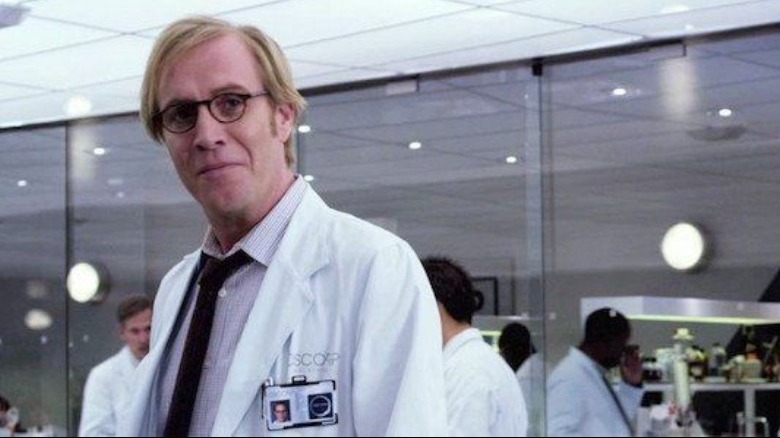 Columbia Pictures/Marvel Entertainment
Considering that so many of the original villains returned in their original roles, it should come as no surprise that the actor who played The Lizard in "The Amazing Spider-Man" would come back. Rhys Ifans is credited for appearing in over 80 movies and television shows (via IMDb), and his role as Dr. Curt Connors/The Lizard in the aforementioned film saw the character attempt to turn all of humanity into reptilian hybrids.
Ifans has appeared in several iconic movies like "Hannibal Rising," where he is responsible for Hannibal Lecter's appetite, "Little Nicky," where he was one of the devil's children with a craving for Peppermint Schnapps, and "Notting Hill," which was a delightful rom-com starring Hugh Grant and Julia Roberts. Ifans is set to become an even bigger name when HBO releases its "Game of Thrones" prequel "House of the Dragon," in which the actor will be playing Otto Hightower. The actor has had a varied career up to this point, and his reappearance in "Spider-Man: No Way Home" was pleasant, yet not entirely a surprise.