Blade Runner 2049 Director Says He's Prepared For The Movie To Fail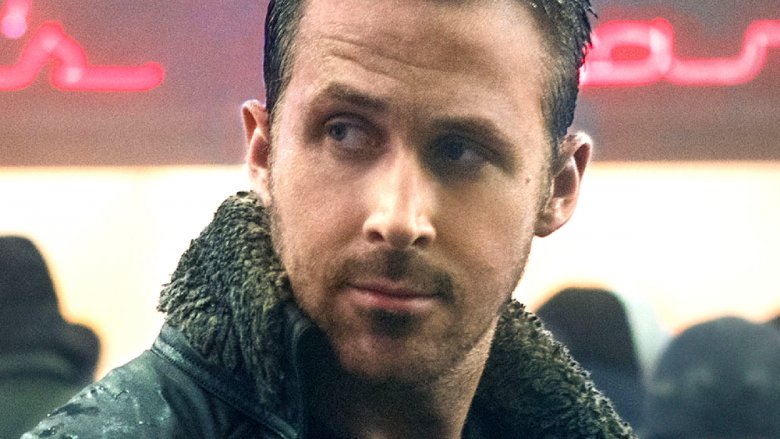 Denis Villeneuve knows what a tough task he has ahead of him in making a long-awaited sequel to Ridley Scott's Blade Runner. The movie is nearly untouchable, and, by trying to bring it into the modern era with a new star in Ryan Gosling, Villeneuve is taking a huge risk. As it turns out, both the director and the star are prepared for the prospect that Blade Runner 2049 fails.
"Ryan Gosling and I made peace with the idea that the chances of success were very narrow," he told The Hollywood Reporter in a recent interview. "I came on board because the script was very strong. But no matter what you do, no matter how good what you're doing is, the film will always be compared to the first, which is a masterpiece. So I made peace with that. And when you make peace with that you are free."
The sequel will take place 30 years after the events of the first movie, focusing on Gosling's new blade runner, LAPD Officer K, who unearths a long-buried secret that has the potential to plunge what is left of society into chaos. His discovery eventually leads him to Harrison Ford's Rick Deckard, who has been missing since the events of the first movie. 
The ambitious updated movie is very steeped in the world Scott created, and Villeneuve said that Scott was available to help him out as necessary. However, Scott wasn't on set micromanaging the film– in fact, Villeneuve said that he gave him the "biggest gift of all, which is freedom." "He said, 'It's your movie. I'll be there if you need me, otherwise I'll be away,'" Villeneuve said. "And I must say he was not there physically, but I felt his presence all the time, because I was dealing with his universe all the time. So in a way he wasn't there, but he was there a lot at the same time."
Villeneuve's upcoming sequel is based on a script from the original film's Hampton Fancher and Murder on the Orient Express' Michael Green. Robin Wright, Dave Bautista, David Dastmalchian, Mackenzie Davis, Jared Leto, Edward James Olmos, Carla Juri, and Barkhad Abdi also star. The movie is due out on Oct. 6; while we wait, see why the movie will be better than you think.