Tom Holland Reveals Where You've Seen Spider-Man: No Way Home's Black-And-Gold Suit Before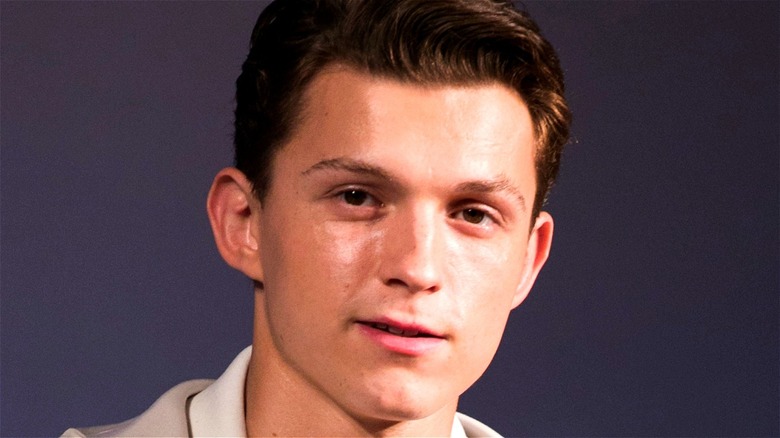 Woohae Cho/Getty Images
"Spider-Man: No Way Home" is on the verge of releasing in the U.S., and this latest entry in the Marvel Cinematic Universe is set to properly expand the multiverse. Additionally, with each new "Spider-Man" film comes the possibility for a new Spidey suit or two to make their debut. In fact, "Spider-Man: Far From Home" treated fans to a few different suits, including the stealth suit and the red-and-black suit that has a webbing-based glide function. Basically, with the world of the MCU being so technologically advanced, Spider-Man gets to experiment with a plethora of fancy suits.
"Spider-Man: No Way Home" seems like it'll keep this trend alive and well, and the latest trailers revealed the addition of some new Spidey suits, including a particularly notable black-and-gold outfit. Naturally, there has been a lot of speculation over not only how the suit is introduced in "Spider-Man: No Way Home," but how it's significant in the film. Now, however, star Tom Holland has revealed the origins of the suit, and where fans have seen that particular outfit before.
Tom Holland says the Black-and-Gold suit is the Inside Out suit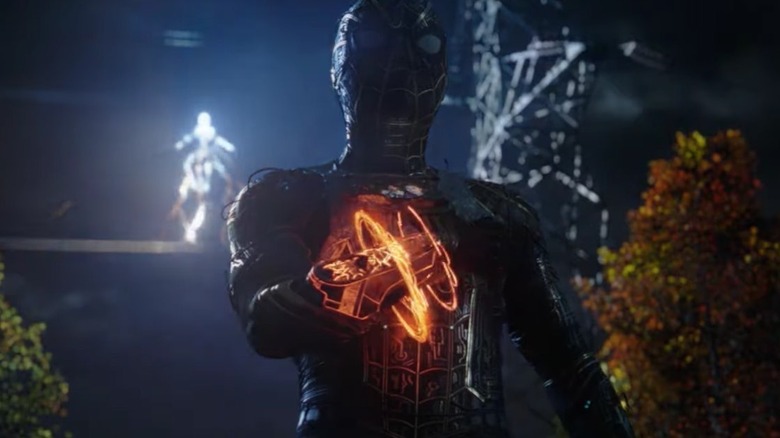 Sony
During an interview with Wired where Tom Holland, Zendaya, and Jacob Batalon were answering fan questions, Holland was asked about the origins of the black-and-gold outfit. Holland wasted no time in revealing that it was, in fact, the Inside Out suit. During "Spider-Man: Homecoming," the film revealed what the inside of the Spider-Man costume looked like, and the new black-and-gold suit is apparently just the inside material of the original suit turned outward.
This is a clever design choice, and though it's not entirely clear what the logic of the suit is within the world of "Spider-Man: No Way Home," it's still a choice that looks cool and adds a new aesthetic to Spider-Man's appearance. As for what other potential suit design surprises the movie may have in store, fans will be able to see for themselves this weekend when "Spider-Man: No Way Home" finally arrives in theaters.