Book Of Boba Fett Director Confirms What We Suspected About Ming-Na Wen's On-Set Behavior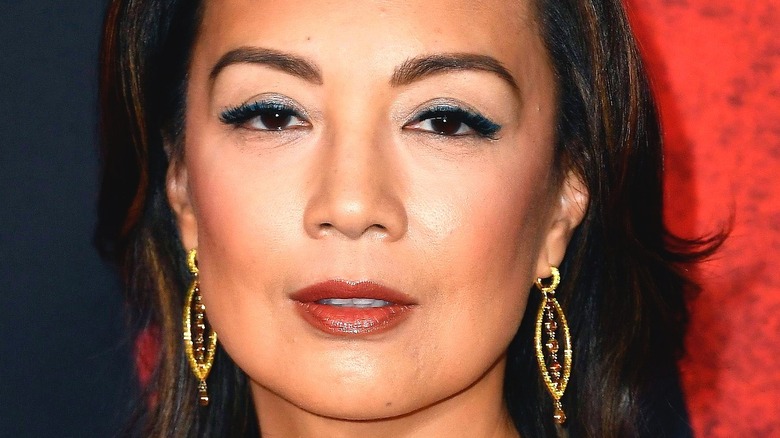 Frazer Harrison/Getty Images
Since "The Mandalorian" made its smashing debut at the launch of Disney+ in November 2019, fans have not only embraced the core cast of the first live-action "Star Wars" streaming series, but also the actors who came aboard as supporting players as the story unfolded. Among them, of course, are Temuera Morrison and Ming-Na Wen, whose badass bounty hunting duo of Boba Fett and Fennec Shand proved to be so dynamic that they now have a series of their own. 
Wen, of course, is Disney royalty, whose credits include her voice role in the 1998 animated Disney classic "Mulan," and a cameo in the live-action version of the tale in 2020. She also embodied Agent Melinda May in "Marvel's Agents of S.H.I.E.L.D." from 2013 to 2020, proving she had the wherewithal to handle the physical demands of any tale, including those set a long time ago, in a galaxy far, far away. Wen has already proven it with her memorable appearances in Seasons 1 and 2 with "The Mandalorian," and if director Robert Rodriguez's thoughts are any indication, there's a whole lot more where that came from in "The Book of Boba Fett."
Robert Rodriguez says Ming-Na Wen and Temura Morrison 'go for it'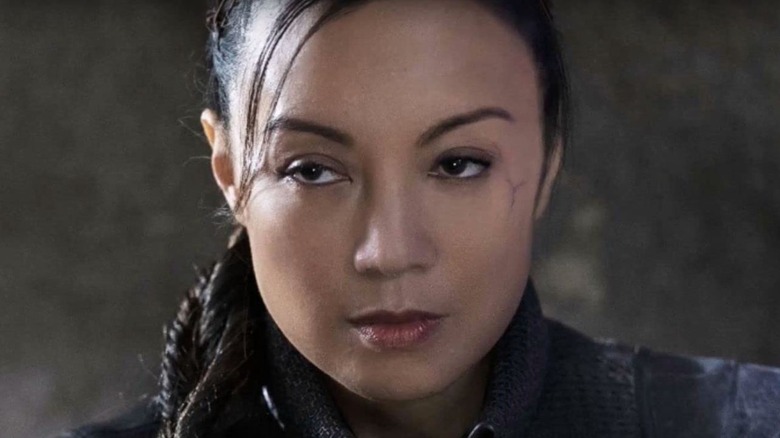 Lucasfilm/Disney+
In an interview with The Hollywood Reporter ahead of the debut of "The Book of Boba Fett" on December 29, Rodriguez acknowledged the series was decidedly different from other action series in that it has two older leads (Morrison is 60, Wen is 58). However, the world of experience the actors have has greatly informed their portrayals, and both are reveling in the position they're in, Rodriguez added.
"I would design whole sequences just to end on her and the look she would give Boba because she's so badass," Rodriguez told THR. "Tem knows this is his moment and she knows this is her moment, and when you get actors like that, they go for it and it's palpable."
Wen is in a unique position because her character, according to THR, was "seemingly killed off" in Season 1, Episode 5. In the episode, a bounty hunter wannabe, Toro Calican (Jake Cannavale), shot Fennec in an encounter on Tatooine, and her body was discovered by a character later to be identified as Boba. Clarifying THR's observation, Wen told THR, laughing, "There was no 'seemingly.' It was very clear at the time."
No one is ever really gone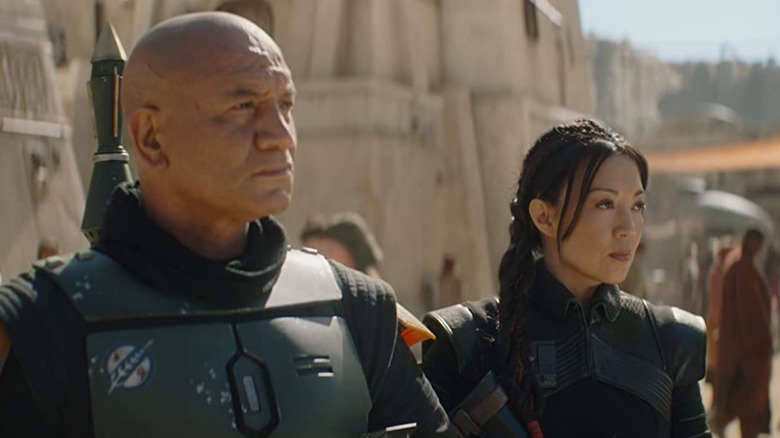 Lucasfilm/Disney+
As Luke Skywalker (Mark Hamill) emotionally explained to General Leia (Carrie Fisher) in "Star Wars: Episode VIII – The Last Jedi," "No one is ever really gone."  As it turns out, those same words ended up ringing true for Fennec. Luckily for Wen, series creator Jon Favreau and executive producer Dave Filoni found a sensible way for Fennec to be brought back to life in Season 2 of "The Mandalorian," and she got to partner with Boba Fett, to boot.
According to THR, when Wen was called back for more filming after Season 2, even she didn't realize it was for a spinoff. However, as fans found out in the post-credit scene in "The Mandalorian" Season 2 finale, Boba and Fennec were off to their own dangerous adventures. "They're so secretive that when dealing with the contracts, there isn't even a title for the show; it's all under pseudonym. I naturally assumed I was doing 'Mandalorian' season three until I showed up on set," Wen revealed to THR.
As for what to expect from "The Book of Boba Fett," Wen said it's an entirely new chapter for the "Star Wars" universe: "We've always dealt with the Empire and the Jedis; this was about these gangster families and has a rawness to it," Wen told THR. "It's quite different from 'The Mandalorian,' which is more like a Western."
"The Book of Boba Fett" debuts on Disney+ December 29.