Sam Elliott Reveals The Surprising Connection Between His Roles In 1883 And A Star Is Born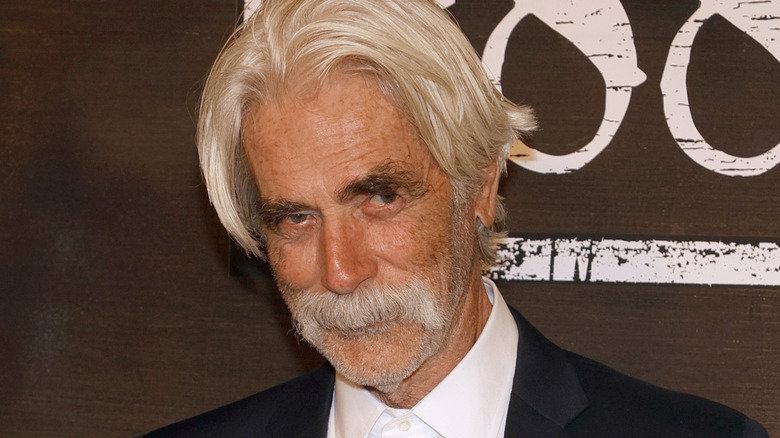 Ethan Miller/Getty Images
Sam Elliott has a long, illustrious career behind him, one that includes films like "Mask," "Gettysburg," and "The Big Lebowski" and TV series such as "Buffalo Girls," "Justified," and "Grace and Frankie." There are a lot of tough guys and cowboys in his past, but he's also proven he's a versatile actor beyond that, as with his Oscar-nominated turn as the battle-scarred brother in 2018's "A Star Is Born" remake.
In his latest series, "1883" — a "Yellowstone" origin story that premieres on Paramount+ on December 19 — Elliott once again plays a cowboy, Shea Brennan, who leads a wagon train across the wild west so that the Dutton family can acquire what will become the largest cattle ranch in the United States, as seen on "Yellowstone" starring Kevin Costner.
Recently, during a roundtable interview that included Looper, Elliott made a surprising connection between his new 19th-century Western and the Lady Gaga-led "A Star Is Born."
Sam Elliott likes playing emotionally complex characters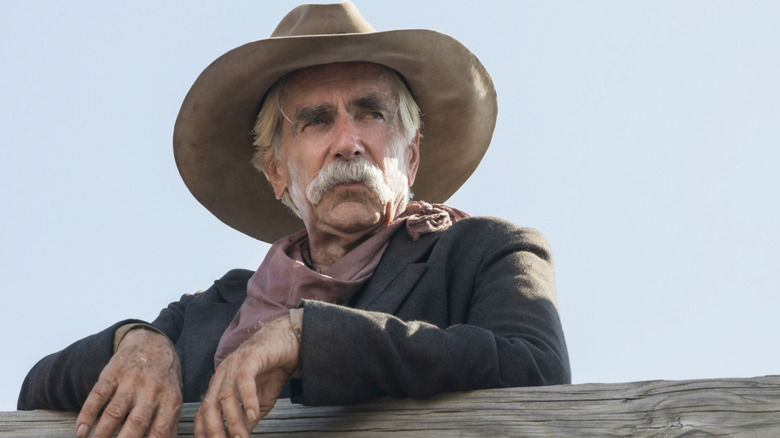 Emerson Miller/Paramount+
In "1883," Elliott plays a hardened but level-headed cowboy who's multidimensional — which sounds a lot like his character in "A Star Is Born." In both, he brings out complex emotions in characters who, with another actor at the helm, might come across as flat. That emotional vulnerability is something Elliott has gravitated toward in recent years, though the actor says it's not a requirement for roles he takes.
"Maybe it's old age, or maybe I'm more emotional now than I was when I was a young man ... I don't know," he says. "But I don't seek a part out because I can shed a tear in it. But if that's part of the deal, then it happens."
Still, when masculinity meets poignancy, it's a juxtaposition that attracts Elliott. "There's something to me that has always been appealing to see strength and vulnerability in the same human being," he says. "That's certainly the case with Shea, and that was certainly the case with the brother in 'A Star is Born.' There was a ragged edge there between Bradley Cooper and me and our backstory with our dad and all that. And it's the same in '1883.' There's a backstory, and Shea has to be a vulnerable character because of that."
"1883" will debut its premiere episode on The Paramount Network and Paramount+ on December 19. Paramount+ will be the exclusive home for future episodes.